Patti Ludwig-Beymer, Ph.D., RN, CTN-A, NEA-BC, CPPS, FAAN
Associate Professor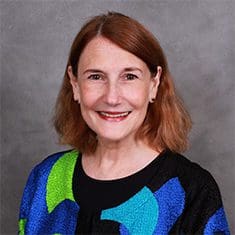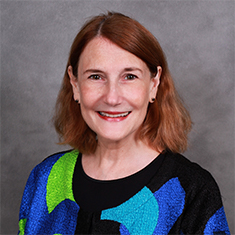 Introduction
I teach undergraduate and graduate courses, engage in scholarly activities and serve on College of Nursing, university and nursing organization committees. This semester, I am the Interim Associate Dean.
Research Overview
My research interests include patient safety and quality, transcultural nursing and nursing leadership in hospital, community and academic settings. Currently, I am researching racism as experienced by Black nurses.
Having grown up in Pittsburgh, I love sports, especially my home teams, the Steelers, Pirates and Penguins. When I took up downhill skiing, I moved to Utah to earn a doctorate while skiing two or three times a week. Combining my love of nursing and archaeology, I served as registrar and excavation nurse at a dig in Bab 'edh dhra', Jordan.
Select Publications
Ludwig-Beymer, P. (2019). Creating culturally competent health care organizations. In M.M. Andrews & J.S. Boyle, Transcultural Concepts in Nursing Care, 8th edition, Philadelphia: Wolters Kluwer. Ludwig-Beymer, P. (2018). Quality and safety in high-reliability organizations.
In P. Kelly, B.A. Vottero, and C.A. Christie-McAuliffee, Introduction to Quality and Safety Education for Nurses: Core Competencies for Nursing Leadership and Management, 2nd edition (pp. 89-129), New York City: Springer Publishing Company. Ludwig-Beymer, P (2017). Respect and Racism. Journal of Transcultural Nursing, 1-2, DOI:10:1177/1043659617747687.
Teaching Focus
I enjoy teaching students at all levels. I teach on a variety of topics, including (but not limited to) theories and concepts of nursing, nursing leadership, healthcare financing, quality and safety, healthcare policy, nursing research, social determinants of health and transcultural nursing.
Previous Roles
I have held a variety of clinical, administrative, research and academic positions in nursing. Immediately prior to accepting a position at PNW in 2018, I served as Vice President and Chief Nursing Officer for ten years at a Magnet® designated community hospital.