Rhon Teruelle, Ph.D.
Assistant Professor of Mass Communication and Social Media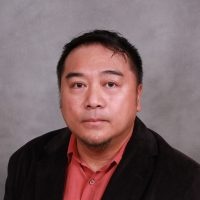 Introduction
Rhon Teruelle's research and teaching focus on critical communication studies.
Research Overview
Teruelle's research has three streams: social justice, social media and social movements. His work has appeared in Canadian Journal of Communication, Social Media & Society, Democratic Communiqué, Social Alternatives and the SAGE Encyclopedia of Social Media and Politics.
Prior to academia, I was involved in the Canadian music industry as a member of several punk and alternative bands, as well as working for one of the largest professional electronic companies in the world. And as a Canadian, of course I play hockey!
Select Publications
Teruelle, R. [in press] "Breaking the Blue Code of Silence: Whistleblowers' Social Media Use in the Struggle Against Injustice." Lexington Books.
Teruelle, R. [in press] "The Free Press Under Attack: Police Attacks on the Media at the George Floyd/Black Lives Matter Protests During the Covid-19 Pandemic." Coronavirus, Crisis and Culture: Protests, Policing and Mediation during the 2020 Pandemic. B. Harbisher & S. Price, eds. London, UK: Rowman Littlefield International.
Cohn, J. & Teruelle, R. (2019). "Tactical Use of Social Media by the "Children" of the Marjory Stoneman High School Shooting." Democratic Communiqué, 28(2), 1-13.