Robert Hallock, Ph.D.
Associate Professor of Psychology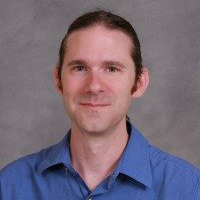 Introduction
Robert Hallock is an assistant professor of psychology. His teaching focuses on the intersection of biology and behavior and his research focuses on sensation and perception, as well as undergraduate drug use.
Research Overview
Hallock's graduate and postdoctoral training were on taste and smell and one branch of his research explores what can alter our perception of these senses. A second main focus of research is on undergraduate drug use. Finally, he helps run the goldfish lab on campus where they do conditioning experiments in conjunction with the 300-level learning course.
Hallock is also interested in the scholarship of teaching and learning and he regularly publishes projects with students on new learning techniques and demonstrations that they develop for the classroom.
Select Publications
Wildberger JI, John CN, Hallock RM (2017). Perceptions of the medicinal value of hallucinogenic drugs among college students. Journal of Psychedelic Studies 1(2): 50-54.
Hallock RM, Brand EC, Mihalic TB* (2016). Word origins of common neuroscience terms for use in an undergraduate classroom. The Journal of Undergraduate Neuroscience Education 15(1): A76-A84.
Hallock RM & Dillner KM* (2016). Should title lengths really adhere to the American Psychological Association's twelve word limit? American Psychologist 71(3): 240-242.
Teaching Focus
Hallock's teaching areas are focused in psychology and neuroscience courses. Specific courses include the First Year Experience in Psychology, Intro to Psychology, Statistics, Learning, Neuroscience and Drugs and Behavior.