Robin Miller, M.S.W.
Field Education Director Clinical Assistant Professor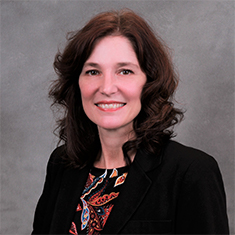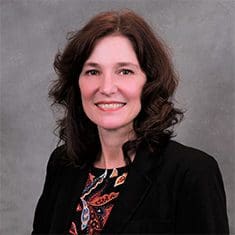 Introduction
Robin Miller is responsible to guide the internship sequence of the social work program in an educationally sound manner, while helping to develop future social workers in their readiness for ethical work.
Social workers make meaningful change in our work with individuals, families, groups, agencies and communities. As a clinical social worker, I know that it is critically important to engage in self-care in order to sustain myself in the work. So, in my free time, I love to read, ride horses, backpack, camp, travel, ski, & spend time with loved ones.
Teaching Focus
Miller enjoys introducing students to theories of social work practice as a foundation to our work. She focuses on human development throughout the life cycle as we think about clients holistically within the context of their environment and support systems. She works to anchor students in the ethical and professional practice of intervening with vulnerable clients and conducting skillful documentation.
Previous Roles
Miller has operated a private counseling practice for the past 12 years. She has also held positions as a clinical director, supervisor consultant and membership on non-profit boards of directors. She has been actively employed in the field of clinical social work for 20 years.