Russell Mayo, Ph.D.
Assistant Professor of English and PNW Writing Program Director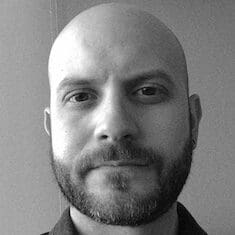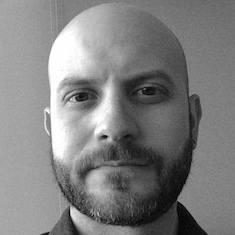 Introduction
Russ's teaching and research connect writing studies, environmental humanities and educational theory/practice.
Research Overview
His research involves climate change and the environment in relation to writing/humanities education. Russ is currently co-editing a collection of essays about teaching ecocomposition in the age of climate change (expected publication 2021). He is also involved in a longitudinal study of climate change education with secondary English teachers in the Chicagoland area.
Select Publications
Mayo, Russell. "Writing Environments: Reimagining English Education via Eco-Composition." Teacher Ed – Guest Blog Post, Ethical ELA, June 2021. ethicalela.com/writing-environments-by-russ-mayo/
Mayo, Russell. "'What is writing education for?' Challenging the Transfer Turn with Rhetorical Ethos and Place-Based Writing. A Review of Transforming Ethos: Place and the Material in Rhetoric and Writing." Composition Forum, vol. 46, May 2021. compositionforum.com/issue/46/mayo-carlo-review.php.
Bass, Christopher, Russell Mayo, and Luke Rodesiler. "Teaching Critical Media Ecoliteracy." English Journal, vol. 111, no. 4, 2022, pp. 74-81. library.ncte.org/journals/ej/issues/v111-4/31697
Teaching Focus
Climate Change
Critical Literacy
Ecocomposition
Ecojustice Education
Environmental Rhetorics
Teaching of English
Documentary Studies
Previous Roles
Co-chair, ELATE Commission on Climate Change and the Environment in English Education
External Review Board Member, Journal of Language and Literacy Education
Prior to working in academia, Russ was a middle school teacher for ten years in central North Carolina. Teaching the humanities to adolescents inspired his deep interest in writing studies as well as his critical stance on mainstream schooling. His favorite part of teaching—both then and now—involves working with individual writers and their writing.