Russell Mayo, Ph.D.
Assistant Professor of English and PNW Writing Center Director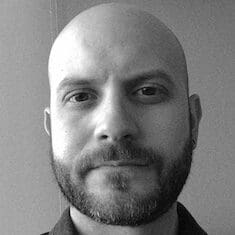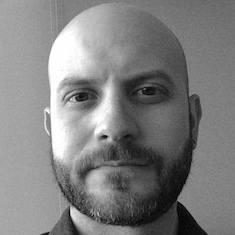 Introduction
Russ's teaching and research connect writing studies, environmental humanities and educational theory/practice.
Research Overview
His research involves climate change and the environment in relation to writing/humanities education. Russ is currently co-editing a collection of essays about teaching ecocomposition in the age of climate change (expected publication 2021). He is also involved in a longitudinal study of climate change education with secondary English teachers in the Chicagoland area.
Publications
Mayo, Russell. Finding Ivan Illich in the Writing Center: A Case Study of Deschooling and Literacy Learning. 2020. U of Illinois at Chicago, PhD dissertation.
Mayo, Russell. "'All Schooled Up': One Teacher's Path Toward Deschooling." Unsettling Education: Searching for Ethical Footing in a Time of Reform, edited by Brian Charest and Kate Sjostrom, Peter Lang, 2019, pp. 197-216.
Mayo, Russell. "The Everyday Anarchism of Peer Tutoring." Cultural Rhetorics, Writing Centers, and Relationality: Constellating Stories, special issue of The Peer Review, vol. 2, no. 1, June 2018. 
Teaching Focus
Climate Change
Critical Literacy
Ecocomposition
Ecojustice Education
Environmental Rhetorics
Teaching of English
Previous Roles
Co-chair, ELATE Commission on Climate Change and the Environment in English Education
External Review Board Member, Journal of Language and Literacy Education
Prior to working in academia, Russ was a middle school teacher for ten years in central North Carolina. Teaching the humanities to adolescents inspired his deep interest in writing studies as well as his critical stance on mainstream schooling. His favorite part of teaching—both then and now—involves working with individual writers and their writing.