Thomas J. Roach, Ph.D.
Associate Professor of Communication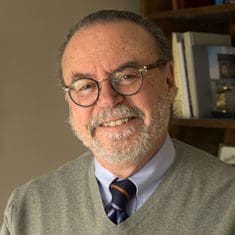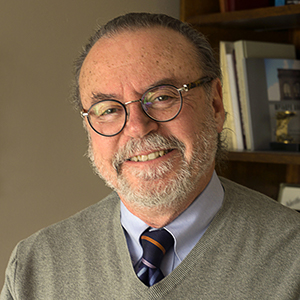 Introduction
Thomas J. Roach teaches rhetorical theory and all courses in the PR concentration including journalism, interviewing and photography.
Research Overview
Roach's scholarship is in rhetorical inquiry focusing on corporate communications, public relations, journalism and the public sphere. Of particular interest is how power is exercised through rhetorical strategy. He authored three articles in the Oxford Encyclopedia of Rhetoric: "Expository Rhetoric and Journalism," "Technical Communication," and "Politics, The Third Face of Power."
I enjoy traveling with my family, renovating my house, reading history and poetry, working NYT diagramless crossword puzzles, playing guitar at open mics in Paris, writing essays, and staying in touch with alumni. It has been especially rewarding to teach the skeptical, fun-loving, hard-working PR students of Northwest Indiana.
Select Publications
"Rhetorical Argument as Repetition, and as Invention: Reflections on Liberal Strategies During the Cold War." Thomas B. Farrell and Thomas J. Roach. Published in Alta Proceedings 2001, sponsored by the American Forensics Association, Thomas Goodnight, ed., 2002.
"The Paradox of Media Effects." Lead chapter in Media, Sex, Violence, and Drugs in the Global Village, Rowman and Littlefield, 2001.
"Competing News Narratives, Consensus, and World Power." Chapter in The U.S. Media and the Middle East: Image and Perception, Greenwood Publishing Group, March 1995.
Teaching Focus
Roach endorses a prescriptive public relations agenda that requires honest and open two-way communication and participative decision-making. His interviewing text book and class develop tactical skills for logical and psychological probing with applications in journalistic and employment interviews and in communication research. He teaches classical rhetoric, rhetorical theory and fine art photography.
Previous Roles
Chair, Department of Communication and Creative Arts, 2013-2020.
Reporter
Newspaper Editor
PR Consultant
Corporate Director of Communication.
Media Coordinator for two congressional races
Advisor to Ron Brown, chair of the Clinton for President committee in 1992