Philosophy Professor David Detmer Highlights Rock Band in New Book
May 20, 2021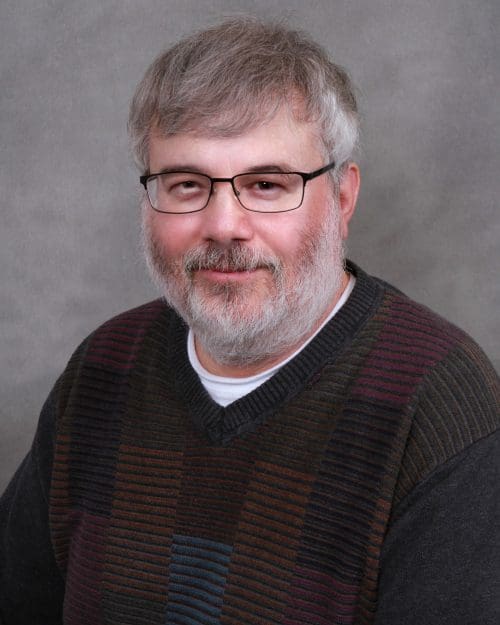 Professor of philosophy, David Detmer, Ph.D. has joined Sonicbond Publishing in their book series On Track by highlighting the English progressive rock band, Renaissance.
Renaissance was originally formed in 1969 as an offshoot of The Yardbirds by members Keith Relf and Jim McCarty. The band gained attention in 1978 after releasing its UK hit single, Northern Lights, where they rode into fame after revamping their entire sound two albums later. Overall, the band has recorded thirteen studio albums. Detmer's book is the first to examine the work and impact of the band. "This is a really important band that should be ranked at, or near, the same tier as the more famous progressive rock bands,"  Detmer informs.
Renaissance: Every Album, Every Song (On Track) discusses songs recorded by the band, breaking down lyrics, melodies and music theory. Detmer has a musical background in guitar, and his friend John Wachala, a music teacher, is acknowledged for assisting. "A lot of his comments were from the standpoint of music theory," Detmer notes. "The book is not overly technical, but there are few little technical music theory details that sort of explain how the band is able to get the effects that they get, and John really helped me a lot with that part of the book."
Detmer has written six other books, most directly related to the field of philosophy. More recently, however, he has been writing about music and philosophy. A number of publishers began putting out books on the interface between philosophy and popular culture about ten to fifteen years ago and he was first commissioned to write an essay on Pink Floyd. He plans to write more music-related books as they relate to his classes such as 'Human Experience in Art, Literature, Music and Philosophy'.
His new book is a fascinating take on the way Renaissance has structured its music despite the various switch of band members and trademark sound. Renaissance: Every Album, Every Song (On Track) can be purchased on Amazon.