PNW Building Closings
March 23, 2020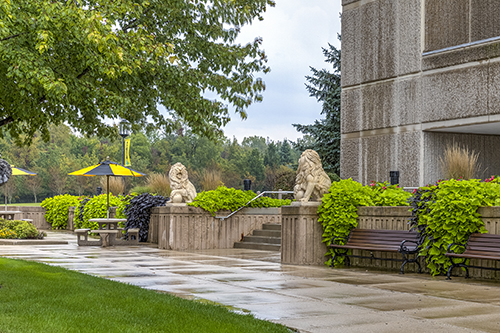 All students, faculty and staff are advised that effective March 24, facilities on the Purdue Northwest Hammond and Westville campuses and all auxiliary locations will be secured and public access restricted for an indefinite period of time for the health and safety of the PNW community.
The university remains operational, with academic instruction provided via online delivery and services provided remotely. Student services, including Office of the Dean of Students, Admissions and Enrollment Services, Disability Access Center, Counseling Center, the Career Center, the Registrar, and Veteran Services are available by appointment by calling the office directly. (See our guide to Student Resources.)
Academic advising is also available by phone or online. Please see the online PNW Covid-19 Guide for the latest updates on how to access remote resources.
The first floor of the Student Union and Library Building on the Hammond Campus and the first floor of the Library-Student-Faculty Building on the Westville Campus will be open from 7 a.m. to 5 p.m. Monday through Friday for student use only.
The libraries and computer labs on both campuses will be closed for in-person use. Please check the website for information about how to access library materials and technology resources.
Faculty and staff will have access to the buildings and their offices with their existing keys or key cards. Any faculty or staff member who wants to request one-time access to a space for which they do not have a key should call (219) 989-2285 to make an appointment. Those who want to have continuing access, please send an email to pnwfixit@pnw.edu with your name and the office location.
Please check your university email and the website frequently for the most up-to-date information.