PNW College of Nursing recognized again as Center of Excellence in Nursing Education
October 9, 2023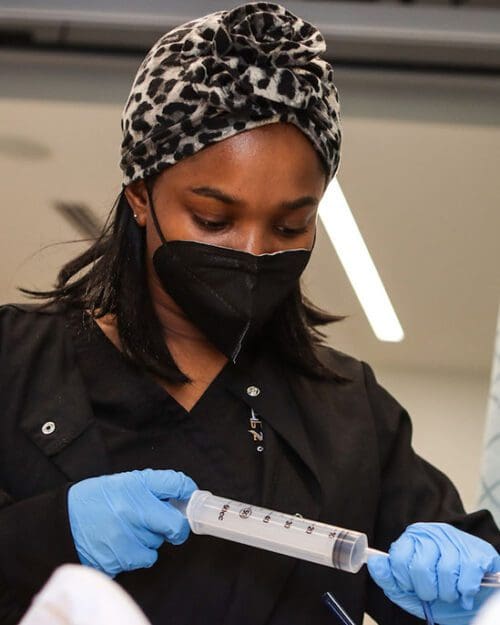 Purdue University Northwest's (PNW) College of Nursing has been recognized for a third consecutive time by the National League for Nursing (NLN) as a Center of Excellence in Nursing Education.
The league designates schools of nursing, teaching hospitals, clinical sites and health care organizations as Centers of Excellence for demonstrating sustained, evidence-based, substantive innovations; setting high standards for their respective institutions; and committing to continuous quality improvement.
PNW is among nine higher education institutions named as 2023 Centers of Excellence. PNW is particularly honored for its enhancement of student learning and professional development.
PNW was formally recognized at the 2023 NLN Education Summit Honors Convocation on Sept. 30. The designation is for a four-year period.
"NLN Centers of Excellence help raise the bar for all nursing programs by role modeling visionary leadership and inclusive excellence that are nurturing the next generation of a strong and diverse nursing workforce to advance the health of the nation and the global community," said Beverly Malone, NLN President and CEO.