PNW Pridecast: Increasing Diversity and Proactive Planning
September 28, 2022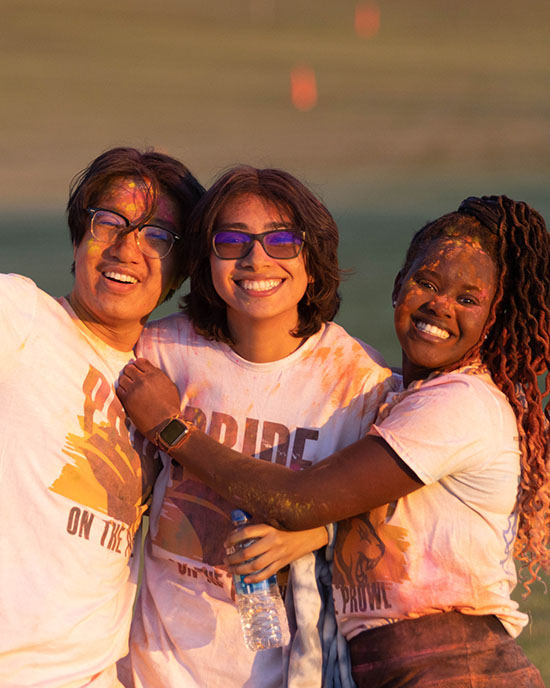 Listen to the Episode
Episode Script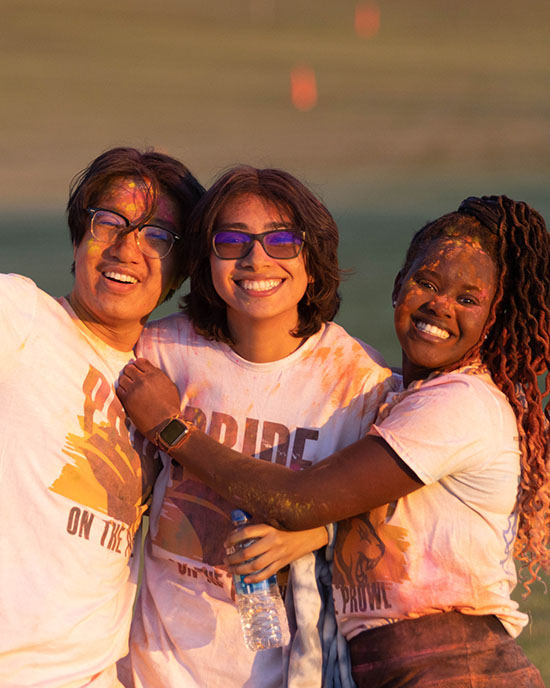 Greetings, fellow Purdue Northwest colleagues!
Welcome back to the PNW Pridecast, your internal news podcast sharing important information for PNW faculty and staff. My name is Kale Wilk, Communications Specialist in Marketing and Communications, and we're ready to share some exciting updates at PNW.
Diversity a Key Aspect of PNW's Student Body
Purdue Northwest recently released two pieces of information in regard to enrollment and national rankings which illustrate the changing landscape of PNW.
Fall 2022 census numbers show increasing diversity in the student body. The full-time undergraduate student population is over 25% Hispanic or Latino and nearly 11% Black or African American. 56% of the undergraduates are first-generation.
PNW's Honors College is also believed to be one of, if not the, most diverse of its kind in the state. Among 336 new fall admits, 192 self-identify as non-white or multiracial and 161 are first-generation. Also, 56 are Indiana 21st Century Scholars.
U.S. News & World Report's annual 2022-23 Best Colleges rankings, which are typically released in mid-September and recognize universities' undergraduate programs and socioeconomic indicators, once again lauded PNW for its campus ethnic diversity and social mobility. PNW ranked in the top 20 of Midwest regional universities in campus ethnic diversity, which shows the likelihood students will encounter students from other ethnicities on campus. Among public institutions in the Midwest, PNW ranked third. PNW was also ranked among Midwest regional universities in social mobility, which measures how well a university graduates Pell Grant recipients.
PNW has made intentional efforts to increase service and awareness for students and their families to understand the robust resources offered to support students on their academic journeys in persistence of a degree.
Elizabeth Babcock Depew, vice chancellor for Enrollment Management and Student Affairs, expands on that:
"We look to see what the students are saying they need and what questions they still have once they get here," said Depew. "We wanted to take a very proactive step of looking at the whole student and their recruitment experience.
"It kind of ties into the research with HSIs. With Hispanic-Serving Institutions one of the things you want to be cautious of is that you are not Hispanic-enrolling but that you are truly Hispanic-serving. Taking those principles and tying it to all of the students and seeing what does each group of students need."
To learn more about PNW's rankings in the most recent US News Best Colleges report, including our engineering, nursing and computer science programs, go to pnw.edu/pnw-news.
Open Enrollment Approaching
Open enrollment for benefit-eligible PNW employees is slated for October 25 through November 8.
Employees are encouraged to watch their emails for more information from PNW Human Resources and benefits administrators to learn more about particular areas of coverage and any changes in 2023 benefits.
Colleen Robison, associate director of benefits, has more:
"When it comes to open enrollment, it's one of those things that's a love/hate relationship," Robison said. "Purdue has such a rich offering of benefits and insurance options that a lot of people just don't even know what's available. Take the time for yourself. This is for you, you deserve it. Pay attention to it just like you would pay attention if you were buying a car or house or something like that. Take the couple of hours that's necessary to educate yourself so that you pick the best options for you. It's an opportunity to revisit if you're in the right plan. Does the plan you're in make the most sense given your current situation, because our situations change."
Benefits-eligible employees can also visit pnw.edu/benefits for more information. During open enrollment, PNW benefits administrators can be scheduled for hour-long one-on-one sessions to review your choices with you.
Testing Center Staff Encourages Proactive Exam Scheduling
With midterm periods approaching, the staff at PNW's testing centers on both campuses are prepared to help proctor faculty members' tests or exams in multiple formats in a secure fashion.
The testing centers can accommodate a variety of exam formats, including written, multiple choice, or computer. The testing center staff performs secure check-ins for students to verify identification, allows storage of their belongings in lockers, and proctors exams for specified durations to ensure test integrity and deter cheating.
The staff can administer tests either in a collective cohort style or can accommodate duration testing so students can complete an exam at the best time for them, or make up a test they missed. The testing centers have 98 seats at the Hammond campus and 100 seats at the Westville campus and can accommodate multiple arrangements of cohorts or single testers. Extended hours will also be available during midterm and final testing periods.
Since opening in April 2021, over 15,000 exams have been administered. About 90% of those have been academic testing and the remainder have been other exams, such as placement tests. Over 550 have been administered since the start of this fall semester.
Director Jan Gonzalez encourages any interested faculty to book testing accommodations three to four weeks ahead of time to best secure available slots. Booking can be completed on a first come, first served basis on digital service RegisterBlast.
"It's great to see increasing numbers and I love talking to and working with new faculty that either don't know that we have testing centers available or haven't used us in the past," Gonzalez said. "We've been really lucky to have so much encouragement from our senior leadership. They have invested so much in our testing centers and ensuring that faculty feel supported as far as testing goes and ensuring that students are not cheating. It also offers help so that faculty can teach during their class times and then students can test, giving them that option for separating those two and not spending so much time in class having to give tests."
To learn more information, visit pnw.edu/testing-center.
Recent News
Finally, we'd like to share one recent campus news update.
PNW is among colleges and universities statewide recently awarded funding through Lilly Endowment Inc.'s Indiana Youth Programs on Campus. Niaz Latif, dean of the College of Technology and executive director of the Commercialization and Manufacturing Excellence Center, is the project director for the grant's implementation. The initiative, which supports higher education institutions in providing high-quality programming for K-12 students, is awarding PNW $583,000 to expand its existing summer camps and create new programs with optional college credits. PNW's funds will support programs in technology and business, engineering and sciences, humanities and social sciences; and health sciences.
–
That's all there's time for! We encourage all faculty and staff to please visit pnw.edu/pridecast and to reach out to us. Internal news submissions, supportive thoughts, or constructive criticism, we're here for it! We appreciate all who have reached out to us so far and want to continue making this an informative vehicle to share important information with you.
Once again, you can reach out to us by submitting information on our Qualtrics form at pnw.edu/pridecast or by emailing us at pnwpridecast@pnw.edu.
I'm Kale Wilk, signing off, and I'll talk to all of you again in a few weeks.