PNW Spring 2020 Commencement
March 19, 2020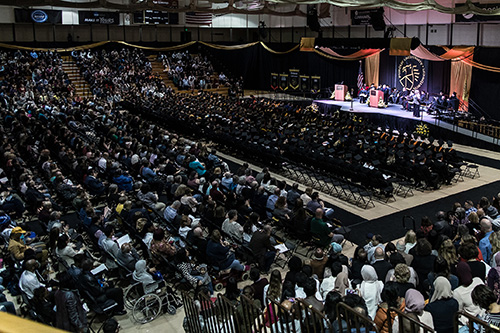 Dear PNW Graduates,
Thank you for your patience as we navigate these extraordinary circumstances. We have all been hoping that PNW could celebrate your amazing accomplishments this year with our traditional commencement ceremonies. Unfortunately, for the health and safety of everyone, our commencement ceremonies will not be taking place as scheduled in May.
The Office of the Registrar is working closely with the PNW Alumni Community and University Strategic Events to explore possible alternatives to honor the spring class of 2020. Please keep an eye on your student email account, as you can expect to receive more information in the weeks to come.
Commencement reflects the time of year where we get the opportunity to share this celebration for both our graduates and the proud parents, family, friends, faculty and staff who supported them along the way. The ceremonies are only symbolic of your PNW accomplishments, and you should have pride in all of your hard work at having earned your degree.
We are all proud of you and are here to support you through these last difficult weeks of the semester. Power Onward!
Have questions? Please contact the Office of the Registrar at 219-989-2210 or via email graduation@pnw.edu