PNW's Plans for the Fall Semester
April 27, 2021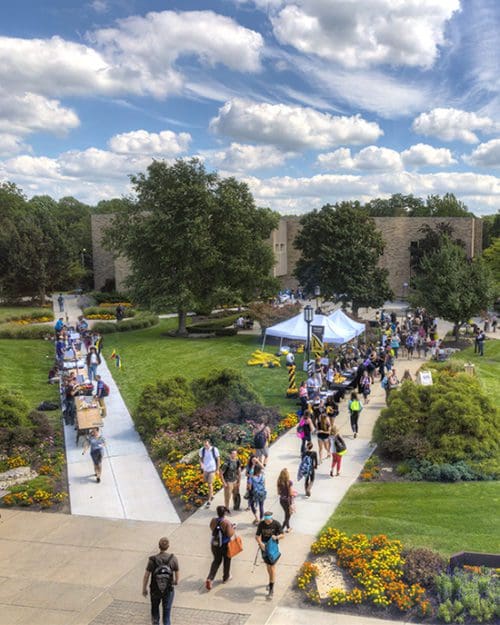 To PNW students,
As you near the end of the Spring semester, we know you are in the process of enrolling for the Fall semester and may have some questions. We thought it would be helpful to share PNW's plans for what the Fall semester will look like.
We are looking forward to welcoming you back to a typical in-person experience for instruction and activities at PNW in Fall 2021. PNW is, and always has been, a face-to-face learning experience, and we are excited to get back to this in the fall.
You should expect to be able to physically attend class, meet with friends on campus, study in the library, eat in the cafeteria, and do all the things you are used to doing!  More specifically, when you come to PNW in the fall we plan for you to see:
In-person classes (a few programs will offer remote classes similar to pre-pandemic offerings)
On-campus events (the Welcome Week events, our athletic teams, the Pride in action with fans, intramurals, and many other activities including a concert!)
Dining in the cafeteria
Offices open for face-to-face interactions
Student organization meetings and events
In-person commencement
Of course, our fall plans are dependent on the state of the pandemic and we will continue to closely monitor conditions locally, regionally, and nationally.  But, we fully planning for all PNW facilities to be open in August and we look forward to you joining us on campus!