Possible Exposure: Delivery Driver at Westville Reports Positive Test for COVID-19
April 4, 2020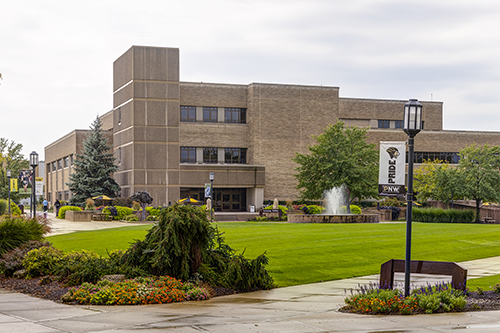 Dear Colleagues:
The university was notified by Chartwells that a delivery driver for one of its vendors tested positive for COVID-19. The individual was briefly on the Westville campus on March 24 to make a delivery in the cafeteria.
We have not received direct notification from public-health officials and believe the chance of transmission on account of these circumstances are low. Please be reminded the delivery took place two weeks after face-to-face instructional activities had been suspended on campus.
All in the campus community are reminded to be alert to COVID-19 symptoms, including cough, fever or shortness of breath. Please also remember to take precautions, practice social distancing when possible and wash your hands often.
Please visit the PNW COVID-19 Guide for information from the CDC and other resources. The campus community is reminded that anyone who feels ill should not come to campus and should seek advice from their medical provider.
Stephen R. Turner
Vice Chancellor, Finance and Administration