Preparation for Safe Return to Campus
May 4, 2020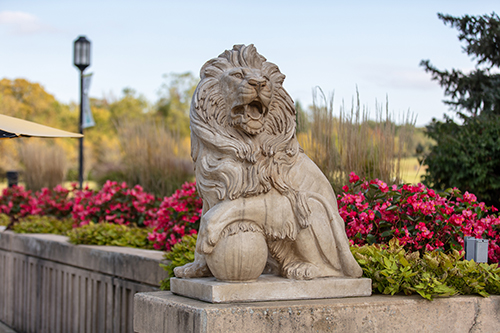 To: Faculty and Staff
From: Thomas L. Keon, Chancellor and the Senior Leadership Team
Date: May 4, 2020
RE: Preparation for Safe Return to Campus
We continue to be impressed and amazed at all of the extraordinary efforts our students, faculty and staff are taking to finish the semester successfully. We have faced some very difficult challenges with strength and perseverance. Thank you again for all your hard work and dedication to Purdue Northwest and Northwest Indiana.
PNW is planning strategically to ensure your safe return to work and into the classroom. Assuming governmental authorities permit doing so, Purdue University Northwest intends to offer classes on campus this fall, while remaining conscientious about whatever rules and practices are necessary to protect the health and safety of students, faculty, staff and the community. While we are all eager to come back to campus, we must do so in a safe way, which may require hybrid or online courses.
Safe Return to Work Task Force
First, to protect the health and safety of all faculty and staff, we are creating a task force, with representation from each operating division, to develop appropriate health and safety protocols and procedures with the goal of a partial safe return to campus on July 6.
The Safe Return to Work Task Force is chaired by Dean Lawrence Hamer, College of Business and Julie Wiejak, Chancellor's Office. The task force has been charged with considering such options as a rotation schedule for personnel to work in offices, providing adequate space for social distancing, cleaning, disinfecting and other maintenance office space issues, and other safety precautions.
The health and safety of every member of our community will be the primary goal of this group. Decisions made about returning to work must take into account public health officials' reports of the number of COVID-19 cases in our region.
Safe Return to Work Task Force
Lawrence Hamer, Dean, College of Business (Co-Chair)
Julie Wiejak, Senior Executive Assistant for Strategic Initiatives (Co-Chair)
Heather Zamojski, Assistant Vice Chancellor for Learning Technologies
Scott Iverson, Executive Director, Housing & Residential Education
Jennifer Williams, Associate Registrar
Sue Miller, Associate Vice Chancellor for Human Resources
Jake Lenson, Assistant Vice Chancellor for Campus Planning
Brian Miller, Director of Public Safety
Catharine Olsen, Executive Assistant to the Vice Chancellor of Academic Affairs
Libby Pelter, Associate Professor, Chemistry and Vice-Chair of Faculty Senate
Ashley Gerodimos, Executive Director, PNW Alumni Community/Alumni Affairs
Carol A. Coupet, Executive Director, Enterprise Application Services
Rhonda Lanfear, Athletics Secretary
Tabby Stills, Assistant Director, Fitness Center
Jodi Allen, Assistant Professor, College of Nursing
Considerations for Fall Semester
Meanwhile, we are exploring how we can return to our classrooms for face to face instruction this fall. It may be necessary, however,  to begin the semester with some or all classes online or in some type of hybrid format.
Experts tell us that three things need to be in place to ensure a safe campus environment: appropriate spaces for social distancing; the ability to test for COVID-19; and, contact tracing of those who have the virus. We are seeking information on these three criteria, from our experts here at PNW, as well as the greater Northwest Indiana area and the State of Indiana.
All decisions made will be data driven and based upon the latest scientific information. We will continue to keep you updated on the latest information and urge you to visit our website at PNW.edu/covid19 often.
We know that you are concerned about what the upcoming semesters will look like at PNW.  Please know that we are being proactive, exploring all options and are focused on safely delivering a quality educational experience to our students while protecting our faculty and staff.
Please continue to persevere. Together, we will Power Onward!
Thomas L. Keon
Chancellor, Purdue University Northwest