Adult-Gerontology Clinical Nurse Specialist
Master of Science in Nursing
Request Information
Loading...
Program Intro
Adult-gerontology clinical nurse specialists directly manage the care of adult-gerontology patients, including health promotion, symptom management, patient education and consultation.
They also advance nursing practice within their specialty and lead efforts to integrate evidence-based practices throughout the healthcare system. Clinical nurse specialists usually practice in hospitals or outpatient settings.
Our adult-gerontology program prepares excellent graduates who hold diverse roles in the healthcare field. You'll learn to improve patient outcomes by making an impact on patient care, nursing practice and organizational systems. You'll also acquire valuable experience embedding best evidence into your practice as you work with preceptors in clinical settings.
Curriculum Overview
Begin your program with courses in advanced nursing practice, evidence-based practice, advanced pathophysiology, pharmacology and physical assessment. From this foundation, move into final-year courses where, in combination with class content, you'll work with a preceptor of your choice to gain experience meeting CNS practice competencies.
You can currently complete this degree at PNW's Hammond campus.
As a part-time student, you'll take core master's nursing courses and begin your pathophysiology course sequence.
SAMPLE COURSES
NUR 50200 – Pharmacotherapeutics for Advanced Practice Nursing
NUR 50300 – Advanced Health Assessment
NUR 57400 – Pathophysiologic Concepts For Advanced Practice Nursing
Complete the remaining core master's nursing courses and advanced core courses in advanced pharmacology, assessment and health promotion.
SAMPLE COURSES
UR 57500 – Pathophysiologic Concepts For Advanced Practice Nursing II
NUR 51100 – Health Promotion For Advanced Practice In Nursing
NUR 60000 – Adult-Gerontology Clinical Nurse Specialist I
Take AGCNS courses and clinical practicum courses. Full-time students can complete all courses in two years.
SAMPLE COURSES
NUR 61800 – Adult-Gerontology Clinical Nurse Specialist II
NUR 62000 – Adult-Gerontology Clinical Nurse Specialist Practicum II
NUR 65800 – Adult-Gerontology Clinical Nurse Specialist Practicum III: Clinical Synthesis
Highlights
Family nurse practitioner program graduates enter the marketplace with real-world experience and vital skills under the guidance of expert faculty. You'll hone your ability to acquire, appraise, and implement best practices.
Our College of Nursing is home to the Indiana Center for Evidence Based Nursing Practice, an Affiliate Center of JBI.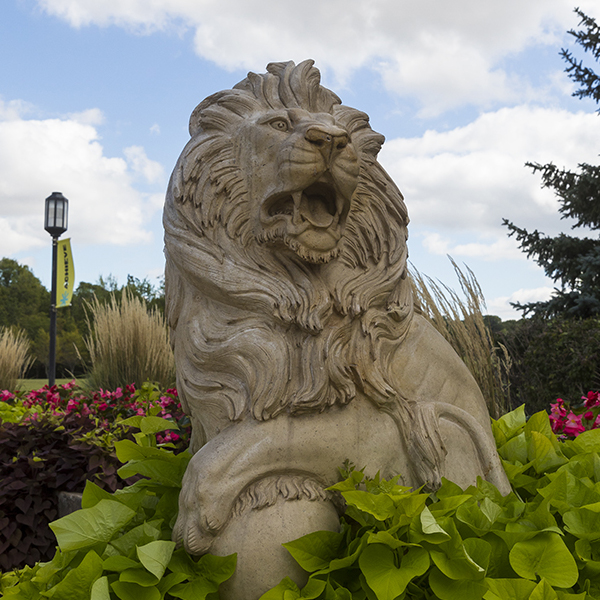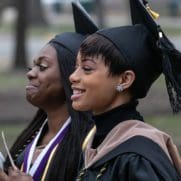 Outcomes
As a graduate of this program, you'll be able to:
Synthesize nursing knowledge, patient preferences and the best available evidence to make optimal decisions
Grow as a leader who can influence the delivery of healthcare
Develop a professional philosophy that reflects the humanistic values of nursing
Scholarships
Several scholarships are available for AGCNS students, including the Lorraine Kirkley scholarship for those with an interest in cardiovascular nursing. Graduate assistantships are also available.
Beyond the Classroom
We encourage you to get involved in organizations and activities like:
American Association of Nurse Practitioners
Society for Nurses in Advanced Practice
Sigma Theta Tau (by invitation to eligible students)
Career Paths
AGCNS graduates have a number of career options, including:
Management of patient populations
Leadership roles in nursing practice
Internal and external consulting
Employers
AGCNS alumni are usually employed by hospital systems but may work in a variety of other healthcare settings.
Accreditation
Our program is accredited by the Accreditation Commission for Education in Nursing (ACEN) and the university is accredited by the Higher Learning Commission. Upon graduation, you'll be eligible to take ANCC's AGCNS and ACCNS' AG certification exams.
Meet the Faculty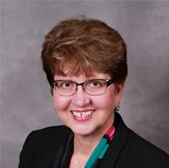 Mary Morrow, Ph.D., RN, APRN, ACNS-BC
AG-CNS Program Coordinator and Associate Professor

Mary Morrow is an Assistant Professor in the College of Nursing. Her teaching focus is advanced practice nursing and knowledge translation in practice. Her research foci are developing a minority RN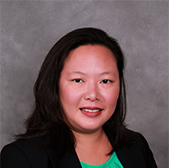 Manisa Baker, D.N.P., APRN, RN, CCNS, CCRN-K
Assistant Professor

Baker is an assistant professor in the College of Nursing. Her teaching responsibilities include coursework in both the undergraduate and graduate programs.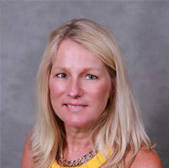 Janet Garwood D.N.P., M.S.N.-Ed, RN, CNE
Associate Professor

I am currently an associate professor and teach in both the graduate and undergraduate College of Nursing.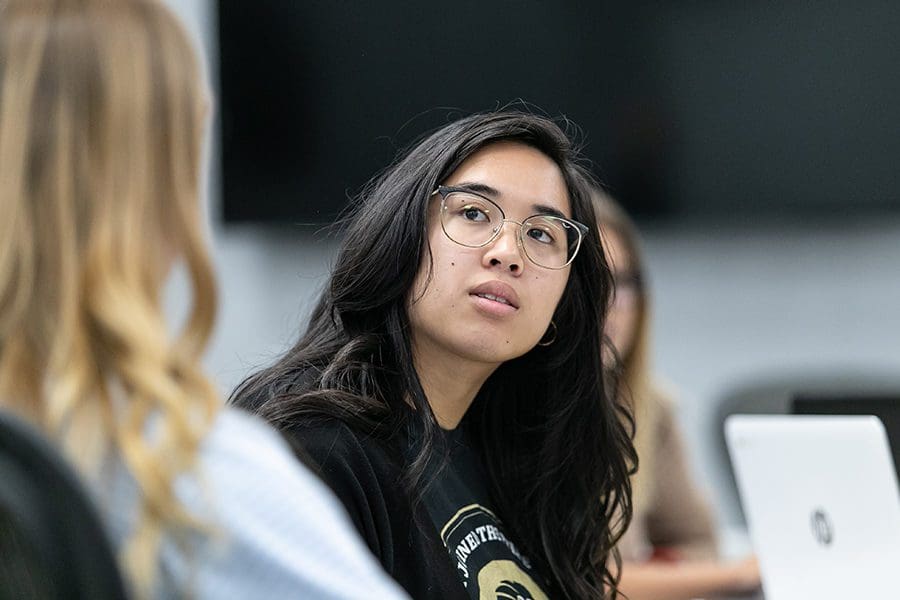 Take the Next Step
Our graduate studies staff is ready to help you take the next step! Contact us at (219) 989-2257 or grad@pnw.edu to see how PNW's flexible programs can meet your needs.