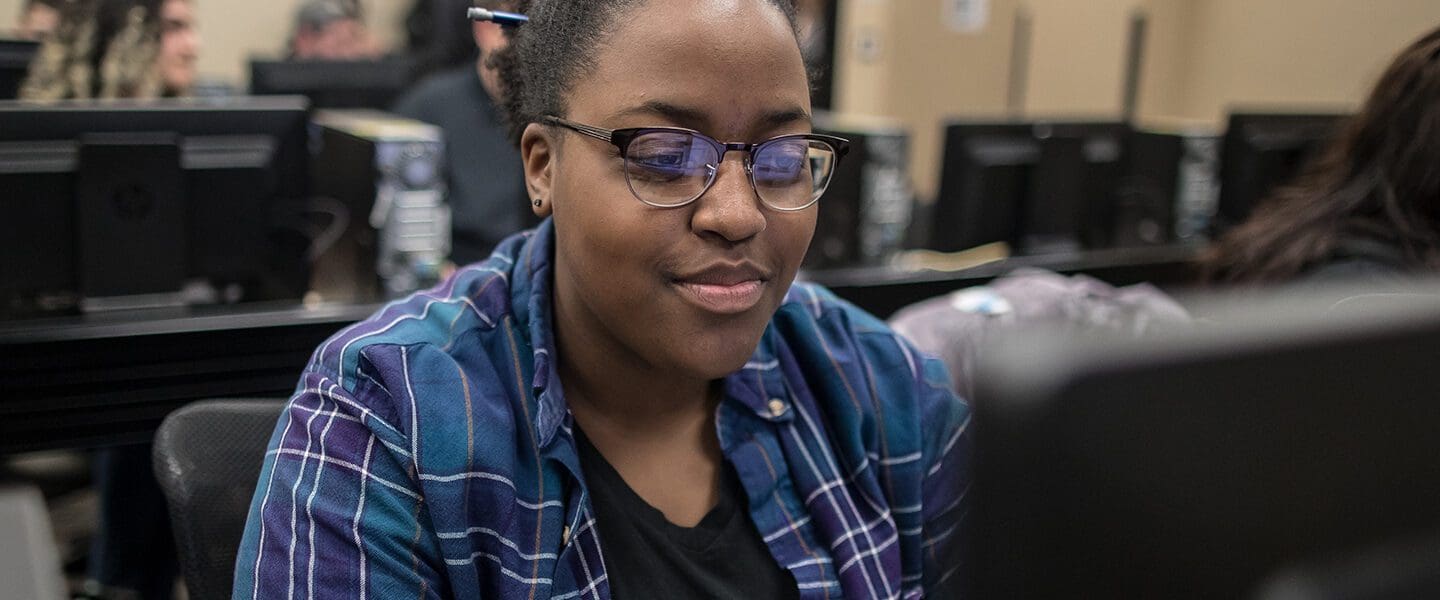 Certificate in Cybersecurity
Post Baccalaureate Certificate
Request Information
Loading...
Cybersecurity Certificate Program Overview
Learn cybersecurity fundamentals and bolster your cybersecurity analysis, control and evaluation skills at Purdue University Northwest. Our cybersecurity certificate program will expand your career in software engineering, computer science and information technologies in public and private sectors, as well as K-12 and higher education.
Department of Computer Information Technology and Graphics
You can complete a respected credential at a manageable price.
Cybersecurity attacks occur every day and trained experts are needed to defend against them. Cyberseek.org reports that 770,000 cybersecurity openings in the United States are unfilled.
The U.S. Department of Labor projects a 33% growth in cybersecurity occupations from 2020 to 2030.
We have been designated as a National Center of Academic Excellence (CAE-4Y) in Cyber Defense Education jointly by the U.S. Department of Homeland Security and the National Security Agency.
Upon completion, a student will:
Comprehend the principles of information assurance and be proficient in penetration testing methodologies and skills
Analyze system security vulnerabilities and business security risks
Create an information security plan to prevent, respond, and mitigate security risk through developing and implementing security policies, security controls, and business continuity and disaster recovery plans.
Cybersecurity Certificate Curriculum
This program is a 12-credit certificate in Cybersecurity and can be applied toward a Master of Science in Technology at PNW. The cybersecurity program provides the specialized training you need for a career in this complex, in-demand field.
Sample Courses
ITS 55100 Principles of Information Assurance
ITS 55000 Biometrics for Cybersecurity
Cybersecurity Certificate Highlights
Cybersecurity workforce development is the key to assuring that the nation has adequate capacity to protect information and information systems.
This quickly growing field is both challenging and competitive. At PNW, we provide the tools you need to stand out, including US government-recognized curriculum and individualized attention from instructors.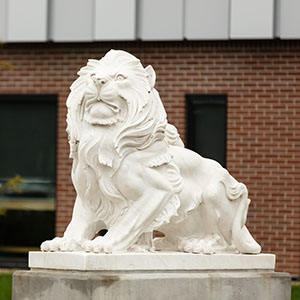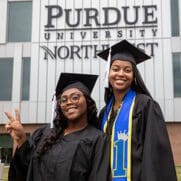 Cybersecurity Certificate Outcomes
Through classroom and lab interaction with experienced faculty, applied research and experiential learning, you'll begin your professional work with the confidence and knowledge to be successful in a dynamic, competitive field.
Cybersecurity Certificate Career Paths
This degree prepares you for a number of careers in the cybersecurity field, including:
Cybersecurity specialist
Cybersecurity penetration and vulnerability tester
Cybercrime analyst and investigator
IT auditor
Network and system administrators
Cybersecurity Certificate Employers
Our alumni work with some of the most innovative organizations across the region and around the world, including:
Franciscan Health
Amazon
People's Bank
US Air Force
National Security Agency (NSA)
Cybersecurity Certificate Beyond the Classroom
We encourage you to get involved in activities like:
IT Club
Cyber-Security Club
Cyber-Incident Response Club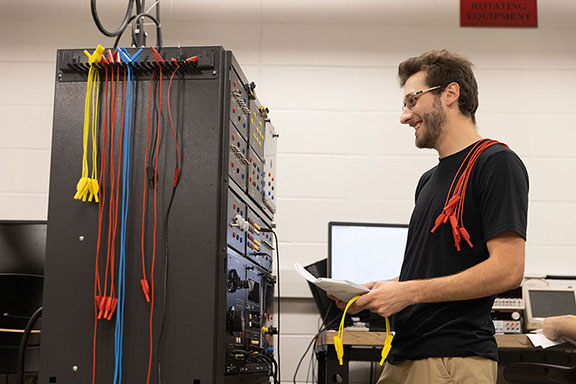 Earn a Cybersecurity Certificate at PNW
Purdue University Northwest's cybersecurity certificate provides a foundation of cybersecurity knowledge through hands-on experiences.
To see how a cybersecurity certificate from PNW opens doors, from corporate boardrooms to non-profit leadership, take the next step today!