Chemistry
Bachelor of Science in Chemistry
Request Information
Loading...
Program Intro
Chemistry is at the heart of discoveries and development of new and improved materials and products. A degree in chemistry provides you with solid foundation of knowledge and research experience for admission to professional/graduate schools, as well as careers in science and technology.
Department of Chemistry & Physics
We offer a chemistry degree approved by the American Chemical Society, an assurance of its quality. Our industrial colleagues recognize our program as excellent preparation for careers in the field. Our well-established faculty provide a wide range of research opportunities and small classes that offer individualized attention.
Curriculum Overview
The first two years include general chemistry and organic chemistry plus math and physics as the core course areas. The last two years are based on a rotation scheme for upper level courses including biochemistry and analytical, physical and inorganic chemistries. Faculty-mentored research is a requirement of the program.
You can currently complete this degree at PNW's Hammond campus.
Highlights
As a PNW chemistry major, you'll have the skills employers seek and the background to continue your studies at a graduate or professional school. Our graduates flourish in careers throughout the country and around the world.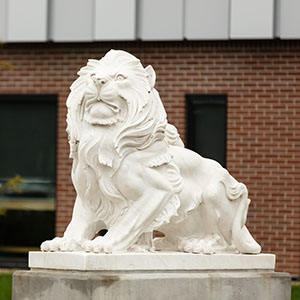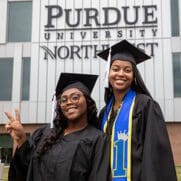 Outcomes
Our program's approval by the American Chemical Society greatly assists our graduates in securing employment or pursuing further study in graduate or professional schools.
Scholarships
You'll find plenty of opportunities to connect with faculty and peers in extracurricular activities, such as:
Beyond the Classroom
Our students participate in a number of organizations, including:
Student Affiliates of the American Chemical Society
Chemistry & Physics Club
Science Olympiad
Career Paths
Our graduates find success in the industrial sector as well as further studies in graduate and professional schools.
Employers
Our graduates are employed by:
Chemical companies, such as Dow Chemical Company
Coatings companies like Sherwin-Williams
Pharmaceutical companies, such as Pfizer
Student Stories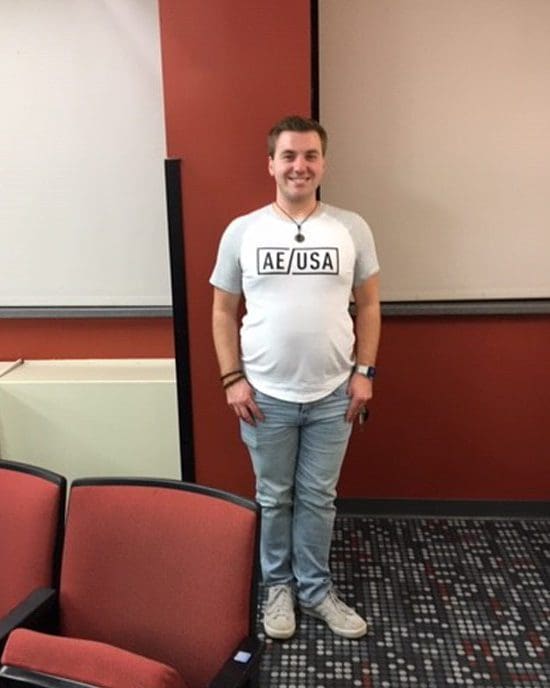 Brandon R. Stieve
Chemistry, Muncie
"I found the staff to be very helpful and encouraging on my journey to becoming a chemist and a scientist."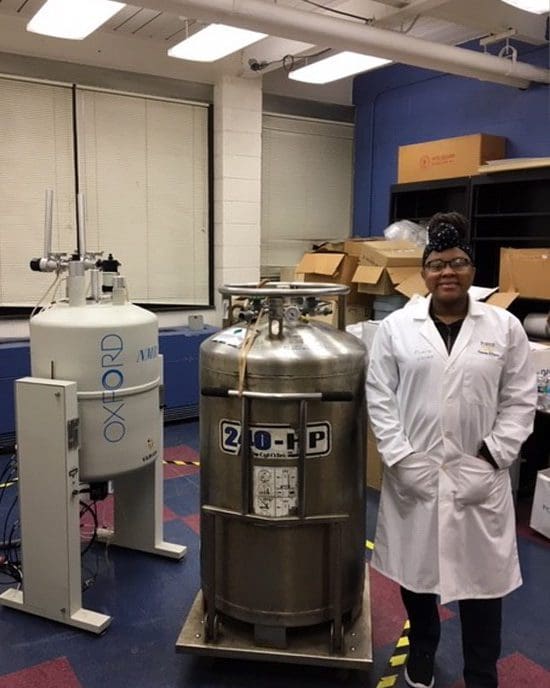 Zakyra Jordan
Chemistry, Hammond
"The professor-student ratio allows students to get more one-on-one time, while also enabling students to build a professional relationship with their professors. I enjoyed getting to travel to the University of New Mexico in Albuquerque, New Mexico to present my research on the Synthesis of Cannabidiol Analogs."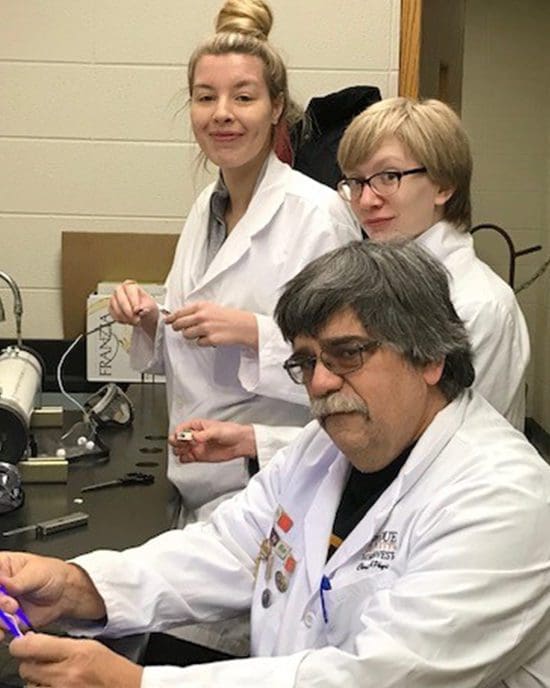 Seidu Mahama
Chemistry, Indianapolis
"As the president of the Chemistry and Physics Club for two years, I gained tremendous leadership experience. This also provided me with opportunities to serve in the community, and ultimately enhanced my application and admittance into medical school."
Meet the Faculty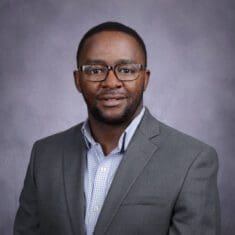 Farai C. Gombedza, M.S., Ph.D.
Assistant Professor of Biochemistry

Farai C. Gombedza is an assistant professor of biochemistry with research interest in cellular signaling and chemical education.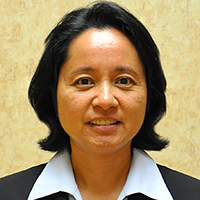 Associate Professor of Chemistry

Meden F. Isaac-Lam teaches organic chemistry, biochemistry and general chemistry. Her research is in drug therapeutics for cancer and neurodegenerative disease.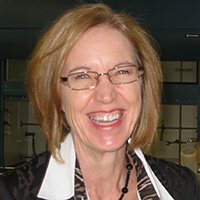 Associate Professor of Chemistry

Libbie Pelter teaches organic and inorganic chemistry catalysis. She engages undergraduates in research in catalysis, computational chemistry and development of sustainable methodologies in synthesis.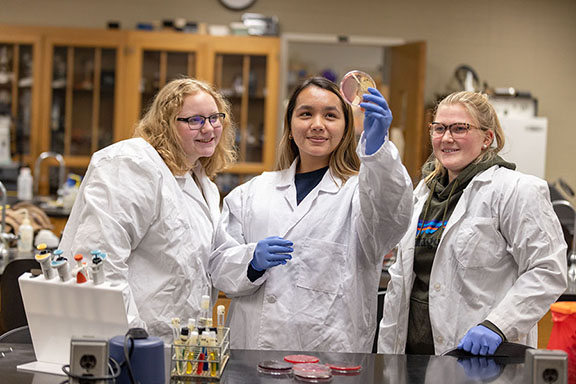 Take the Next Step
See how a PNW degree opens doors, from corporate boardrooms to non-profit leadership.