Civil Engineering, 4+1 Program
Bachelor of Science in Civil Engineering (BSCE) and Master of Science in Engineering (MSE)
Request Information
Loading...
Program Intro
Bridges, roads, roofs, airports: Wherever you go, you'll see the work of civil engineers. We design, build, and maintain the foundation and infrastructure for our world, from interstate highways, suspension bridges, high-rise buildings, and energy systems to seaports, airports and community centers.
Department of Mechanical and Civil Engineering
If you're a hard-working, dedicated engineering student who has decided to pursue graduate study, we offer an option that makes the best use of your time and schedule.
The 4+1 combined option means you will receive both your bachelor's AND master's degrees in just five years.
That means you can save a whole year of studying and paying tuition and be that much closer to your next big step: starting your career!
Curriculum Overview
This 4+1 combined Bachelor of Science in Civil Engineering (BSCE) and Master of Science in Engineering (MSE) program enables you to earn both degrees in five years instead of the six that are required to complete these degrees separately.
As a 4+1 student, you'll broaden your studies at an accelerated pace, improve your career prospects and gain a competitive advantage in a dynamic field.
You can currently complete this degree at PNW's Hammond campus.
Highlights
The combined program allows you to use nine credits of graduate level courses (approved by a graduate advisor or the graduate committee of the MCE department) to satisfy both the BS and MS graduation requirements.
This reduces the number of required credits for the combined BSCE+MSE degree to 143, making it possible for you to complete both degrees in five years.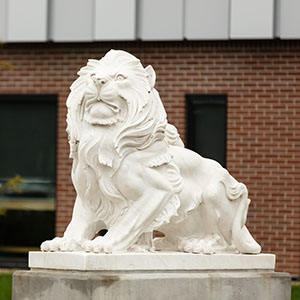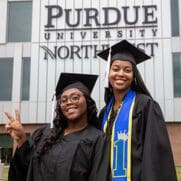 Outcomes
As a graduate of this program, you'll become a competent and engaged professional in the field of civil engineering, who can:
Continue developing professionally
Demonstrate teamwork and leadership skills
Contribute meaningfully to your profession
Recognize the societal, ethical and global impact of your work
Beyond the Classroom
We encourage you to get involved in activities like:
American Society of Civil Engineers
Society of Women Engineers
Society of Hispanic Professional Engineers
Career Paths
Civil engineers work in a variety of industries and roles, including:
Project management
Field works
Consulting
Research
Computer aided design
Employers
Our alumni work with some of the most innovative organizations across the region and around the world, including:
ArcelorMittal Steel
BP
Caterpillar
NIPSCO
NIES Engineering
INDOT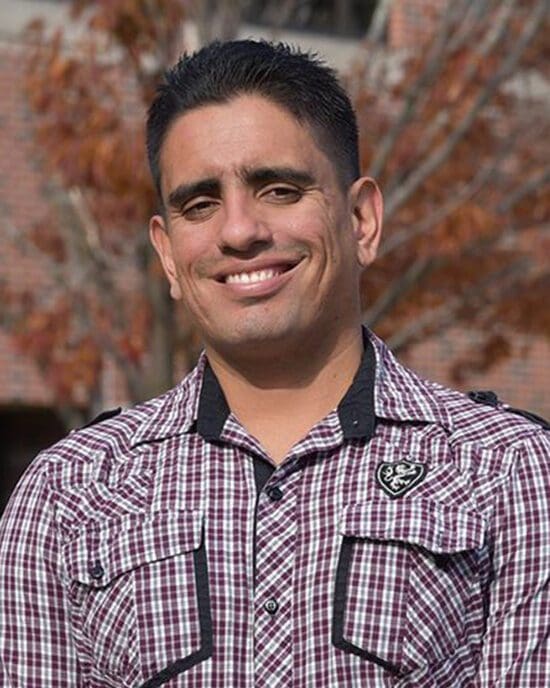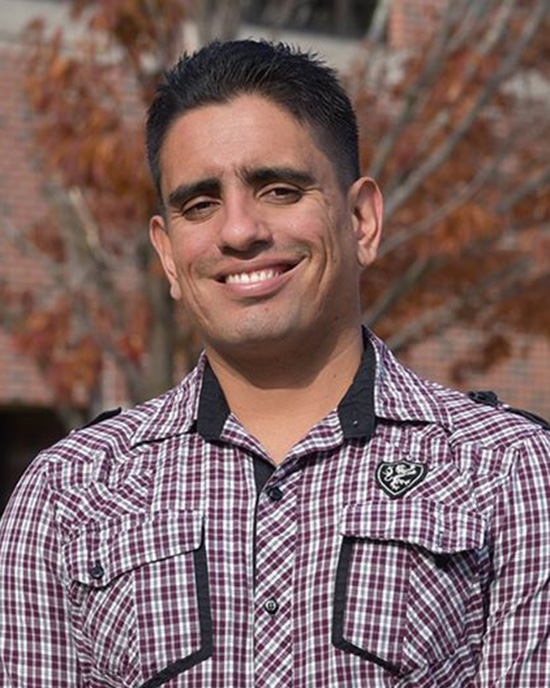 PNW prepared me not only for my doctoral studies but also for my future career in the industry. I developed research skills and improved my ability to solve realistic problems that are faced by engineers and managers in the industry.
Meet the Faculty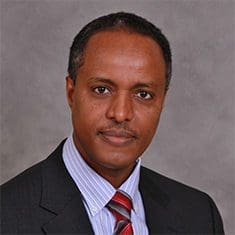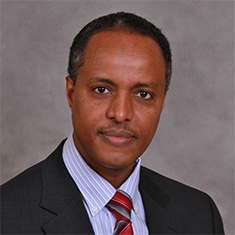 Assistant Professor of Civil Engineering

Wubeshet Woldemariam is an assistant professor of civil engineering in the mechanical and civil engineering department. His research and teaching focus on transportation and infrastructure planning.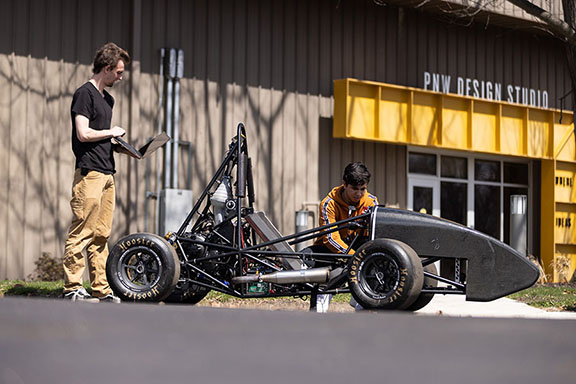 Take the Next Step
Our graduate studies staff is ready to help you take the next step! Contact us at (219) 989-2257 or grad@pnw.edu to see how PNW's flexible programs can meet your needs.