Computer Engineering
Bachelor of Science in Computer Engineering
Request Information
Loading...
Program Intro
Computer engineering shapes the world we live in today. Computer engineers help create the hardware and software that networks the world via the Internet; microprocessors in devices; and the software that supports virtual reality, robotics and biomedical innovations.
Department of Electrical and Computer Engineering
As a PNW Computer Engineering student, you'll have the advantage of studying in an ABET- accredited program. Learn project management and effective communication skills essential for the engineering profession, in addition to gaining extensive technical expertise. Our graduates are recruited by a wide range of industries with competitive starting salaries.
Curriculum Overview
Our program combines courses that are innovative, relevant and challenging with career-focused experiences that prepare you for a dynamic career.
You can currently complete this degree at PNW's Hammond campus.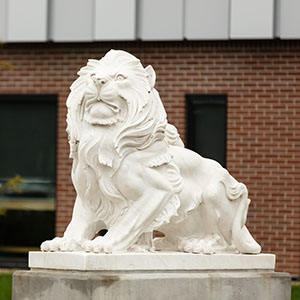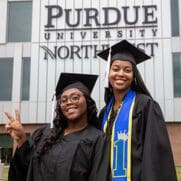 Outcomes
Outcomes for BSCmpE graduates include the ability to:
Acquire and apply new knowledge
Identify, formulate and solve complex engineering problems
Apply engineering design to produce solutions with consideration of public health, safety, welfare, environmental and economic factors
Recognize ethical and professional responsibilities in engineering
Develop and conduct appropriate experimentation
Analyze and interpret data
Scholarships
Funding opportunities for students in this program include:
Beyond the Classroom
BSCmpE students are encouraged to get involved in:
Institute of Electrical and Electronics Engineers (IEEE)
Honors College at PNW
Society of Women Engineers
Society of Professional Hispanic Engineers
Career Paths
Computer Engineering grads are prepared for a wide variety of careers, including:
Software Developer
Systems Software Engineer
Computer Hardware Engineer
Employers
Our alumni are employed with remarkable companies in the region and across the country, including:
Cisco Systems
Hewlett Packard
National Semiconductor
Licensure
As an ABET-accredited engineering program, PNW's program for the Bachelor of Science in Computer Engineering at the School of Engineering fulfills the educational requirements for PE licensure in Indiana and all states of the US.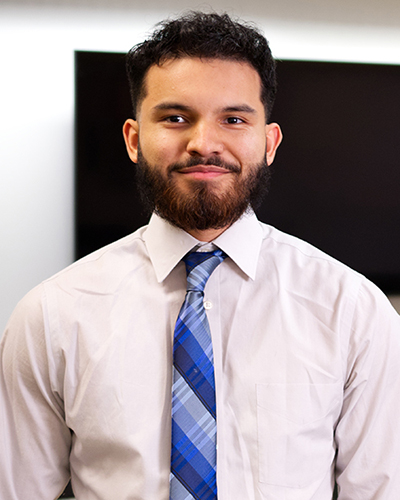 Studying at PNW has been a great experience. I have met so many wonderful people and learned so much. I am happy I made the decision to attend PNW.
I have had the opportunity to participate in important and applicable research funded by the NSF and do research internships in emerging technologies. Professors are committed to teaching and provide great mentorship to their students.
Four years ago, I walked into the doors of Purdue University Northwest not knowing what I wanted to pursue in life. Now I have one more semester to attain my degree. Not only has my path become clear, but I have gained ample experience which can be used to benefit and innovate my field of study. I am proud to be part of the pride.
I am currently a Computer Engineer with the Naval Sea Systems Command Crane Division; I work in modeling and simulating to provide data before any prototypes are created and tested. With the help of my professors, I was able to gain the experience of writing well-written reports and presenting them in front of an audience.
Meet the Faculty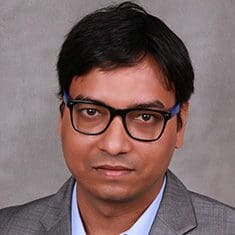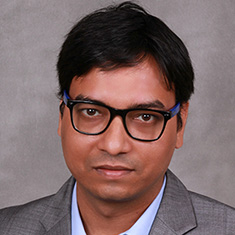 Assistant Professor, Electrical and Computer Engineering

Dr. Quamar Niyaz is an Assistant Professor in the Department of Electrical and Computer Engineering. His teaching and research focus on computer networks, cybersecurity, and big data.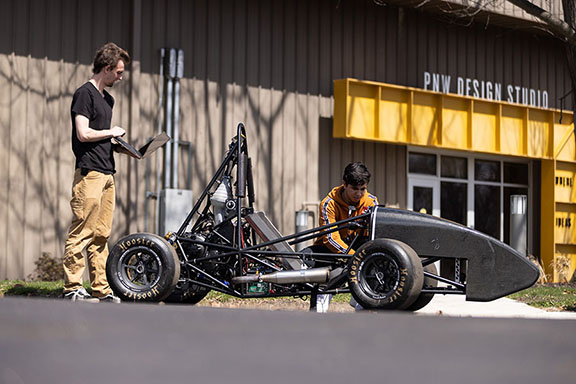 Take the Next Step
See how a PNW degree opens doors, from corporate boardrooms to non-profit leadership.