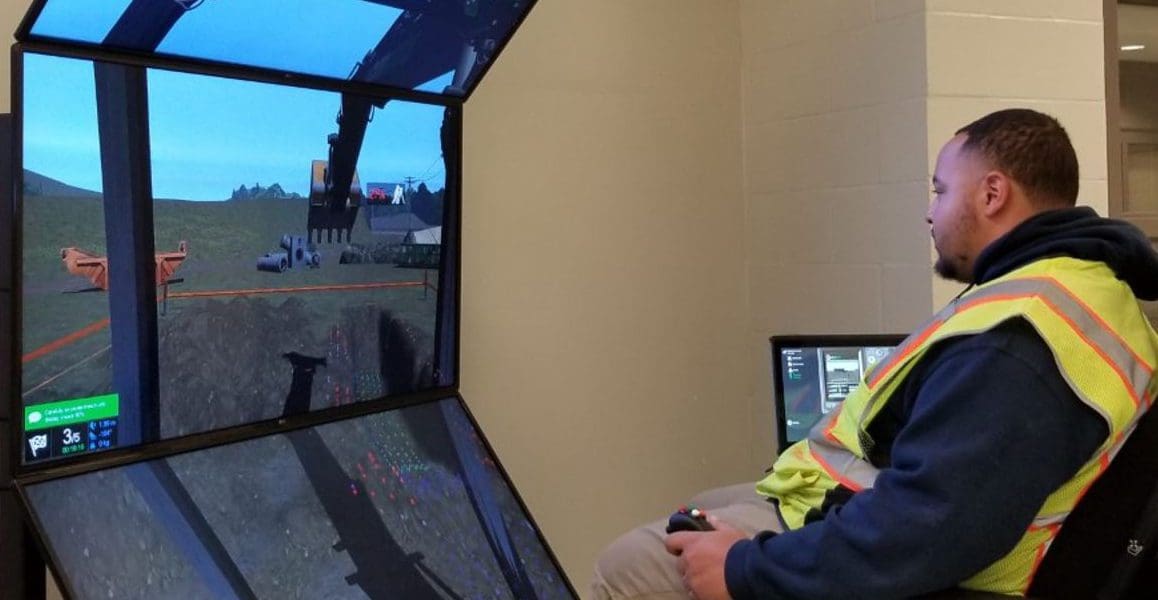 Construction Engineering and Management Technology
Bachelor of Science
Request Information
Loading...
Program Intro
From large, general construction firms to small, specialized contractors, this major industry encompasses an array of roles, including materials suppliers, equipment manufacturers, architects and engineers.
Department of Construction Science and Organizational Leadership
Our faculty have a wealth of real-world experience. They're leaders in their disciplines and dedicated mentors who share both theoretical and hands-on engineering knowledge. As a complement to their expertise, an advisory committee of local business and industry leaders ensures that our program provides you with in-demand skills.
Program Educational Objective One
The program produces graduates that will grow as professionals after graduation to be effective as they advance within the field of construction and adapt to changing environments.
Program Educational Objective Two
The program produces graduates that will effectively lead, work and communicate in multidisciplinary environments in the construction industry and related fields.
Program Educational Objective Three
The program produces graduates that will demonstrate professionalism and ethics in making decisions in leadership and management roles in their discipline.
Program Educational Objective Four
The program produces graduates that will demonstrate professional competence in the application of technical standards and codes.
Graduates of the Construction Engineering & Management Technology program must demonstrate:
a.) An ability to select and apply the knowledge, techniques, skills, and modern tools of the discipline to broadly-defined engineering technology activities.
b.) An ability to select and apply a knowledge of mathematics, science, engineering, and technology to engineering technology problems that require the application of principles and applied procedures or methodologies.
c.) An ability to conduct standard tests and measurements; to conduct, analyze, and interpret experiments; and to apply experimental results to improve processes.
d.) An ability to design systems, components, or processes for broadly-defined engineering technology problems appropriate to program educational objectives.
e.) An ability to function effectively as a member or leader on a technical team.
f.) An ability to identify, analyze, and solve broadly-defined engineering technology problems.
g.) An ability to apply written, oral, and graphical communication in both technical and non-technical environments; and an ability to identify and use appropriate technical literature.
h.) An understanding of the need for and an ability to engage in self-directed continuing professional development.
i.) An understanding of and a commitment to address professional and ethical responsibilities including a respect for diversity.
j.) A knowledge of the impact of engineering technology solutions in a societal and global context.
k.) A commitment to quality, timeliness, and continuous improvement.
Curriculum Overview
From principles of construction to surveying and scheduling, our program provides a robust, real-world education.
You can currently complete this degree at PNW's Hammond campus.
Highlights
Leaders in business, industry and labor make up the Construction Engineering and Management Technology Program Industrial Advisory Committee. Members work closely with faculty and administration to prepare the community's future workforce.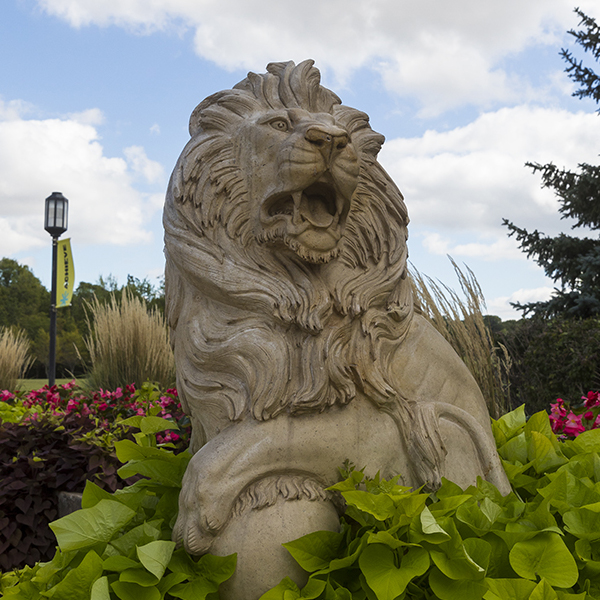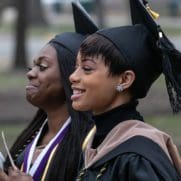 Outcomes
Each year architectural, construction, consulting engineering, industrial, laboratory testing, materials supplier and surveying firms contact PNW seeking graduates for work in the Chicagoland region and across the country. This trend should continue;  statistics suggest the present enrollment of technicians and technologists will not meet the needs of this country for many years.
Beyond the Classroom
We encourage you to get involved in clubs and associations like the Purdue Northwest Construction Organization. This group that brings CEMT and Civil Engineering students together for networking, seminars and hands-on experience.
Career Paths
Construction Manager $80,100
Superintendent $83,700
Field Engineer $57,100
Estimator $74,600
Surveyor $58,000
CAD Drafters $52,700
Employers
Tunner Construction
Kiewit Corporation
Arcelor Mittal USA
NIPSCO
Rieth-Riley Construction Company
Accreditation
The Construction Engineering and Management Technology Bachelor of Science degree program is accredited by the Applied and Natural Science Accreditation Commission of ABET and the Engineering Technology Accreditation Commission of ABET. This ensures that the program is independently reviewed and meets the quality expectation for that profession.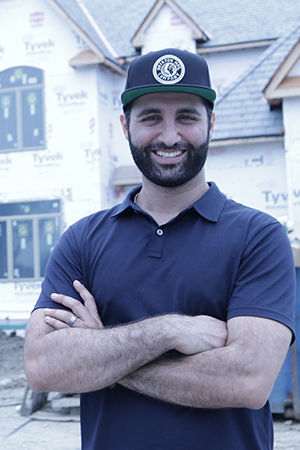 When I started at PNW, most of my professional experience was in residential construction. I was looking to broaden my perspective of the construction industry and become more knowledgeable about engineering in construction. Having a stronger technical understanding of construction helps me be more confident in my decision making on the job.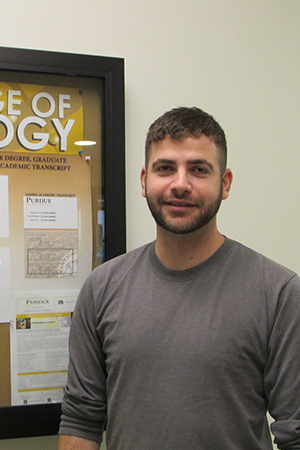 I chose the construction engineering and management technology major due to the fact that I am a very hands on person and work well in leadership roles. I look forward to applying what I've learned from my time in the military and college in a satisfying career in the construction industry.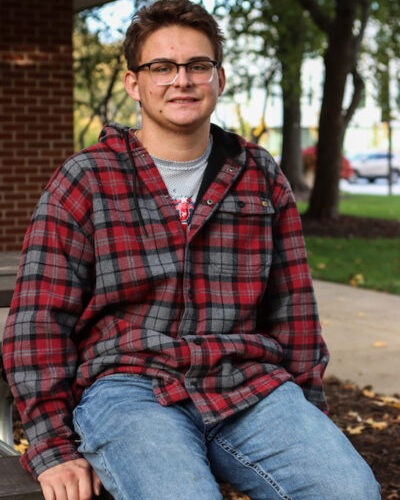 All my professors are super nice...they're there to help you. All my teachers are super energetic because they want to do it, which makes it enjoyable.
Meet the Faculty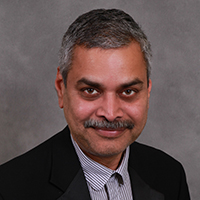 Chandramouli Viswanathan Chandramouli, Ph.D.
Department Chair, Construction Science and Organizational Leadership

Chandra is a Professor and Chair in the Construction Science and Organizational Leadership Department. His research and teaching focus is Hydraulics, Drainage, surveying & GIS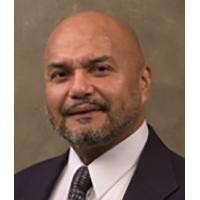 Professor, Organizational Leadership and Supervision

Professor of Organizational Leadership & Supervision, with research and teaching focus in leadership education and training, diversity management and creative problem-solving.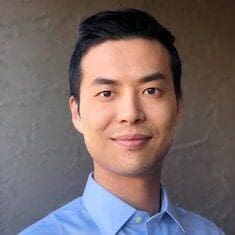 Assistant Professor, Construction Engineering and Management Technology

Cheng Zhang received his Ph.D. degree in Civil, Environmental and Sustainable Engineering at Arizona State University in July 2017. Zhang's overall research interest lies in the field of automation, artificial intelligence, and data analytics techniques for improving infrastructure system resilience in the face of extreme events (e.g., crisis, turnarounds or natural hazards).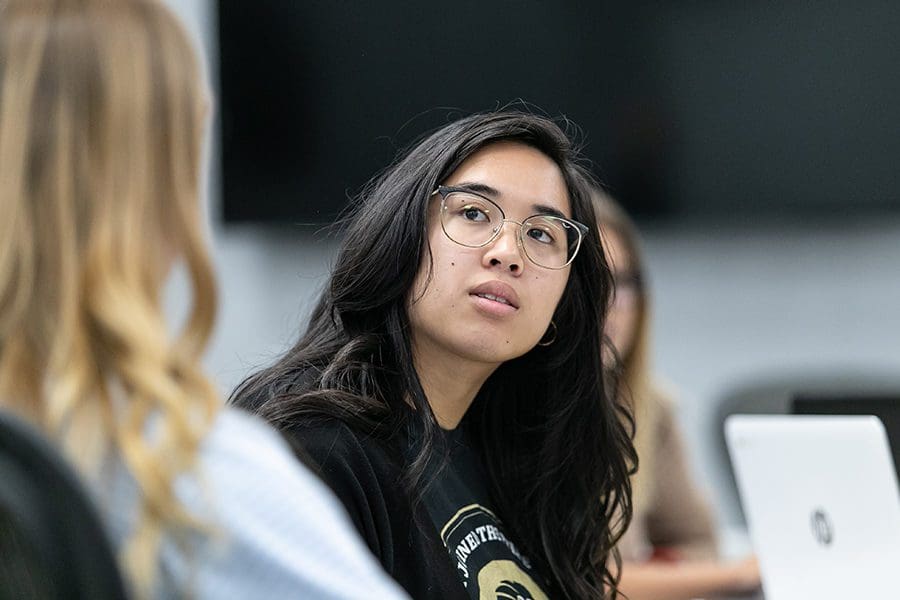 Take the Next Step
See how a PNW degree opens doors, from corporate boardrooms to non-profit leadership.