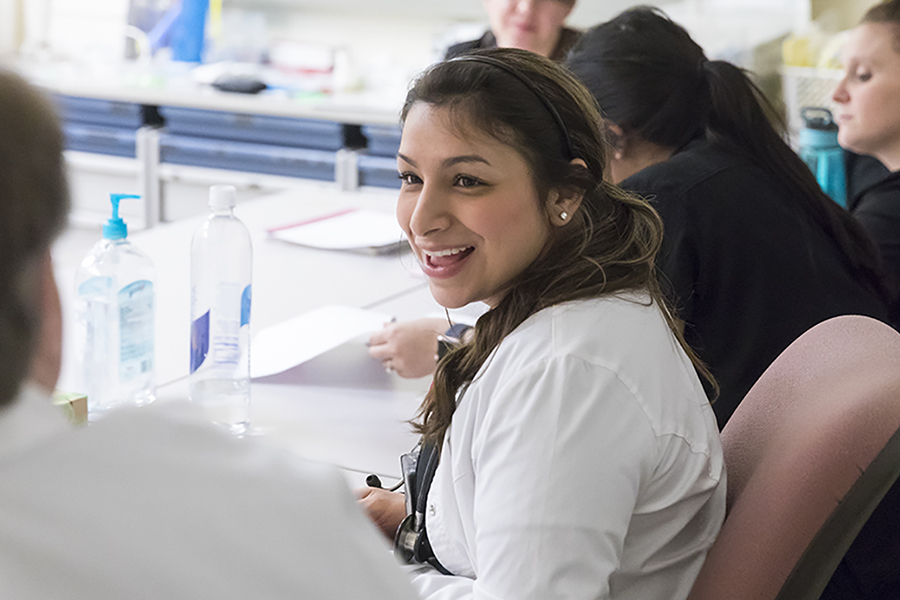 Certificate in Family Nurse Practitioner
Post Master's Certificate
Request Information
Loading...
Family Nurse Practitioner Certificate Overview
Family nurse practitioners are quickly becoming the preferred partners to evaluate and manage common health problems and chronic illnesses at every stage of patients' lives. They also focus on promoting/maintaining health, preventing disease and counseling/educating patients.
Purdue University Northwest's family nurse practitioner post-master's certificate prepares you with the skills to work in a wide variety of primary care settings.
Our FNP post master's program prepares excellent graduates with diverse roles in healthcare. You'll learn to improve patient outcomes by impacting patient care, nursing practice and organizational systems.
You'll also acquire valuable experience embedding the best evidence into your practice as you work with preceptors in clinical settings.
Family Nurse Practitioner Certificate Curriculum
Your studies build on your previous master's coursework. You might be required to take advanced pathophysiology, pharmacology, physical assessment and/or health promotion. From this foundation, move into final-year courses where, in combination with class content, you'll work with a preceptor of your choice to gain experience meeting FNP practice competencies.
Sample Courses
NUR 50200 – Pharmacotherapeutics for Advanced Practice Nursing
NUR 61100 – Primary Care Of The Young Family
NUR 62200 – Primary Care Of The Aging Family
FNP Post Master's Certificate Highlights
Family nurse practitioner program graduates enter the marketplace with real-world experience and vital skills under the guidance of expert faculty. You'll hone your ability to acquire, appraise, and implement best practices.
Our College of Nursing is home to the Indiana Center for Evidence Based Nursing Practice, an Affiliate Center of JBI.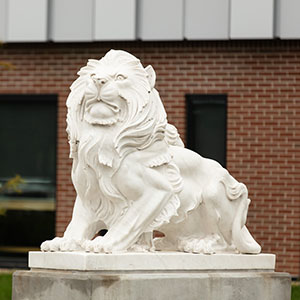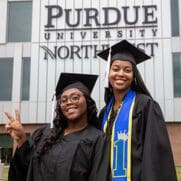 FNP Post Master's Certificate Outcomes
As a graduate of this program, you'll be able to:
Synthesize nursing knowledge, patient preferences and the best available evidence to make optimal decisions
Grow as a leader who can influence the delivery of healthcare
Develop a professional philosophy that reflects the humanistic values of nursing
FNP Certificate Career Paths
Family nurse practitioners have a number of career options, including:
Management of patients across the lifespan
Leadership roles in nursing practice
Nurse education
FNP Certificate Beyond the Classroom
We encourage you to get involved in organizations and activities like:
American Association of Nurse Practitioners
Society for Nurses in Advanced Practice
Sigma Theta Tau (by invitation to eligible students)
FNP Certificate Employers
Family nurse practitioners work in a range of roles, typically at organizations and agencies like:
Ambulatory care practices
Medically underserved clinics
Hospital-based outpatient centers
FNP Certificate Accreditation
Our program is accredited by the Accreditation Commission for Education in Nursing (ACEN) and the university is accredited by the Higher Learning Commission. Upon graduation, you'll be eligible to take ANCC's and AANP's FNP certification exams.
Meet the Faculty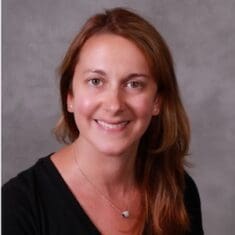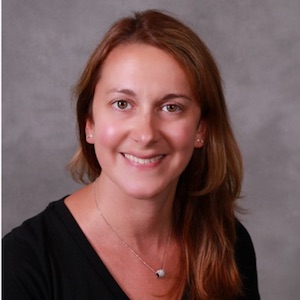 FNP Program Coordinator and Assistant Professor

Dr. Jodi Allen is an Assistant Professor of Nursing and coordinator of the Family Nurse Practitioner program in the College of Nursing. She teaches while maintaining practice as an FNP.
Julia L. Rogers, D.N.P., APRN, CNS, FNP-BC, FAANP
Assistant Professor

Julia Rogers is an Assistant Professor in the College of Nursing. Her teaching focus is game-based learning, pathophysiology, and nursing faculty orientation. Her research focus is the B.R.I.D.G.E.
Corinne Djuric, M.S., RN, FNP-C
Clinical Instructor

Focus on graduate studies. Coordination of advanced health assessment, adult management, young family clinical, and FNP capstone. Didactic and laboratory as well as preceptorship of FNP students.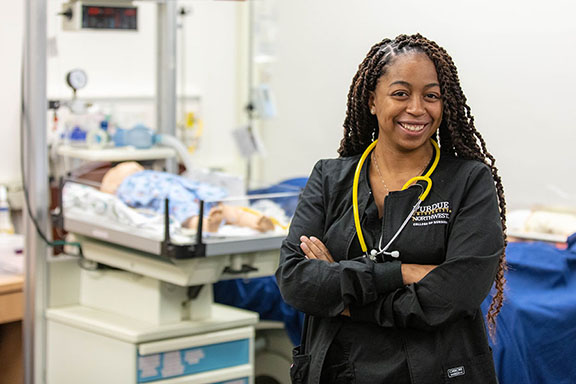 Earn a Family Nurse Practitioner Post Master's Certificate at PNW
Whether you just completed your master's degree or are looking to take the next step to advance your career, Purdue University Northwest's family nurse practitioner post master's certificate allows you the ability to level up your skills and directly manage family primary care to meet the increasing healthcare needs of our nation's citizens.
Our graduate studies staff is ready to help you take the next step! Contact us at (219) 989-2257 or grad@pnw.edu to see how PNW can meet your needs.