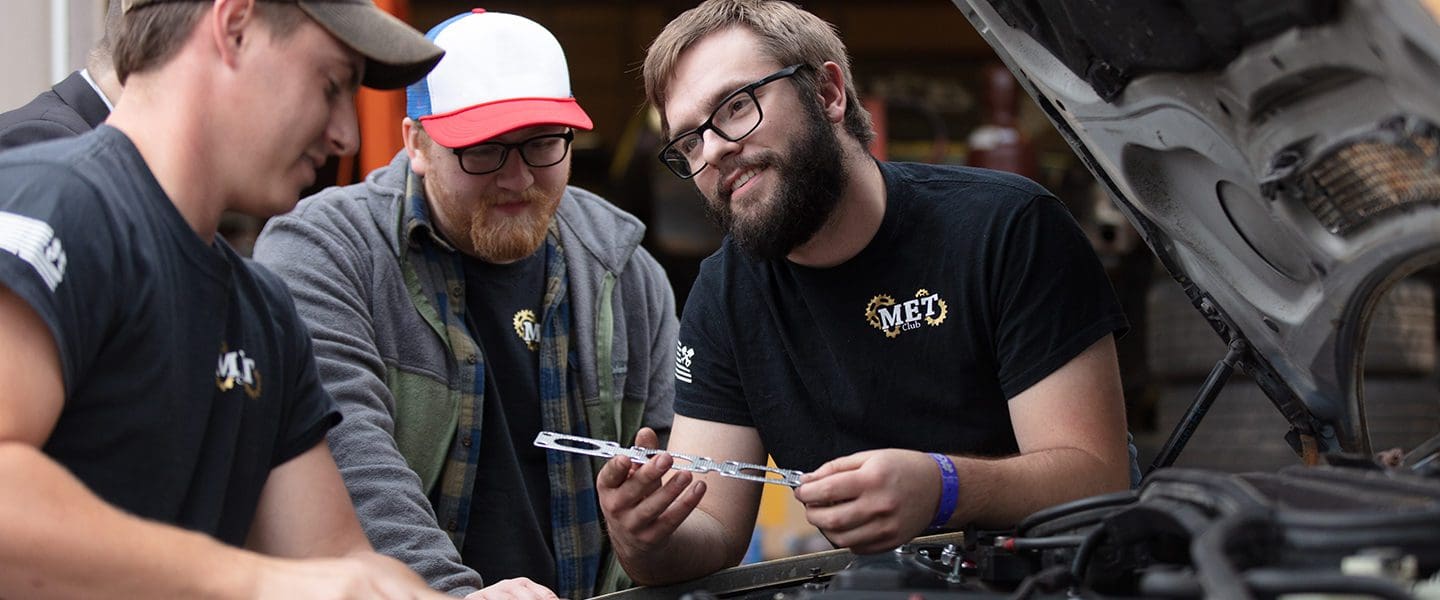 Mechanical Engineering, 4+1 Program
Bachelor/Master of Science in Mechanical Engineering
Request Information
Loading...
Program Intro
Mechanical engineers design and manufacture everything from small, individual parts and devices like microscale sensors and inkjet printer nozzles to massive, heavy machinery and large systems like rockets and space stations. Mechanical engineers are environmental stewards, looking for ways to build and maintain energy-efficient components, products, machines and systems.
Department of Mechanical and Civil Engineering
If you're a hard-working, dedicated engineering student who has decided to pursue graduate study, we offer an option that makes the best use of your time and schedule.
The 4+1 combined option means you will receive both your bachelor's AND master's degrees in just five years.
That means you can save a whole year of studying and paying tuition and be that much closer to your next big step: starting your career!
Curriculum Overview
This 4+1 combined Bachelor of Science in Civil Engineering (BSCE) and Master of Science in Engineering (MSE) program enables you to earn both degrees in five years instead of the six that are required to complete them separately.
As a 4+1 student, you'll broaden your studies at an accelerated pace, improve your career prospects and gain a competitive advantage in a dynamic field.
You can currently complete this degree at PNW's Hammond campus.
Highlights
The combined program allows you to use nine credits of graduate level courses (approved by a graduate advisor or the graduate committee of the MCE department) to satisfy both the BS and MS graduation requirements.
This reduces the number of required credits for the combined BSCE+MSE degree to 143, making it possible for you to complete both degrees in five years.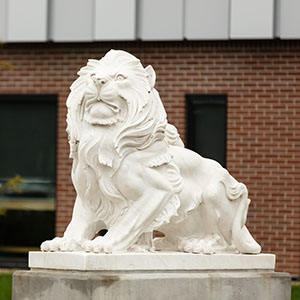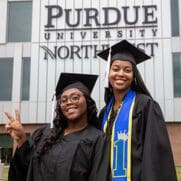 Outcomes
As a graduate of this program, you'll be able to:
Identify, formulate and solve engineering problems
Use skills and tools necessary for engineering practice
Design and conduct experiments; analyze data
Design systems or processes within realistic constraints
Recognize ethical and professional responsibilities
Understand the impact of engineering in economic, environmental and societal contexts
Beyond the Classroom
We encourage you to get involved with organizations like:
Society of Women Engineers
Society of Hispanic Professional Engineers
Career Paths
Many mechanical engineers work in industries that manufacture machinery or automotive parts.
According to the Bureau of Labor Statistics, the median annual wage for mechanical engineers was $84,190 in May 2016.
Scholarships
Funding opportunities available to Electrical Engineering students include:
Michael Todd Bell Mechanical Engineering Scholarship
Schwingendorf Engineering Scholarship
Sydney Smith Memorial Endowed Scholarship
Employers
Our alumni work with some of the most innovative organizations across the region and around the world, including:
Licensure
As an ABET-accredited engineering program, PNW's program for the Bachelor of Science in Mechanical Engineering at the School of Engineering fulfills the educational requirements for PE licensure in Indiana and all states of the US.
Meet the Faculty
NIPSCO Distinguished Professor of Engineering Simulation | Director, the Center for Innovation through Visualization and Simulation (CIVS)

Professor Zhou, Director of the Center for Innovation through Visualization and Simulation (CIVS) and Director of the Steel Manufacturing Simulation and Visualization Consortium (SMSVC),  is active in teaching, research, and engagement. She oversees an PNW interdisciplinary research center and a nation-wide steel consortium.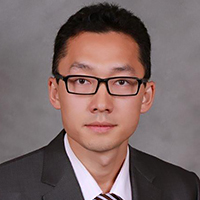 Assistant Professor of Mechanical Engineering

Dr. Yun Liu obtained his PhD from Purdue University, West Lafayette, in 2016 and joined Purdue Northwest as an Assistant Professor in 2017.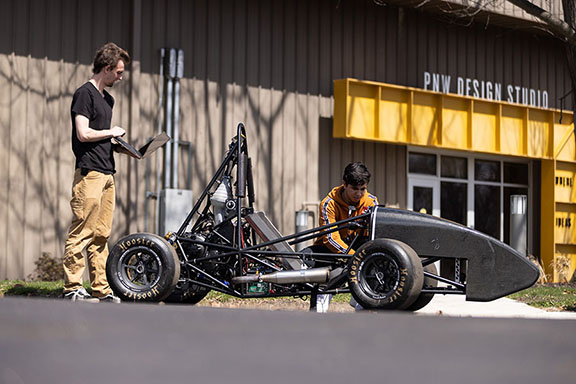 Take the Next Step
Our graduate studies staff is ready to help you take the next step! Contact us at (219) 989-2257 or grad@pnw.edu to see how PNW's flexible programs can meet your needs.