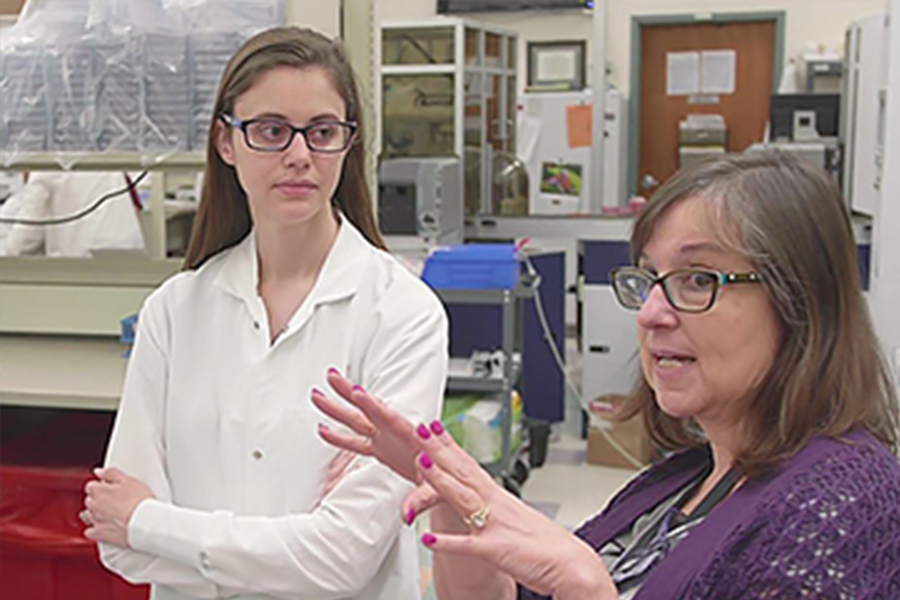 Medical Laboratory Science
Bachelor of Science
Request Information
Loading...
Program Intro
Medical technology, or medical laboratory science, is a field involving the clinical tests necessary to evaluate health and to diagnose and treat diseases. Certified medical laboratory scientists work in clinical labs in settings as varied as healthcare, research, public health, forensics, teaching and the pharmaceutical industry.
Department of Biological Sciences
The program provides a rigorous background in biology, chemistry and other sciences. This foundation guarantees a high likelihood of acceptance into fourth-year clinical training with regional hospitals. With this degree, you can become a certified laboratory scientist in only four years and graduate with immediate employment opportunities.
Curriculum Overview
The BS in Medical Laboratory Science is a 3+1 program. The first three years (88 credits) of coursework provides a solid foundation in science and all general education courses required for a bachelor's degree. In your fourth year, you'll complete 32 credits of clinical training in an affiliated hospital.
You can currently complete this degree at PNW's Hammond campus.
Highlights
In this program, you'll get advanced training with state-of-the-art clinical equipment for specimen, protein and DNA analysis.
Over 90 percent of our students are hired immediately upon graduation. Labor statistics predict a 13 percent increase in jobs in this field from 2016 to 2026, compared to 7 percent for all other occupations.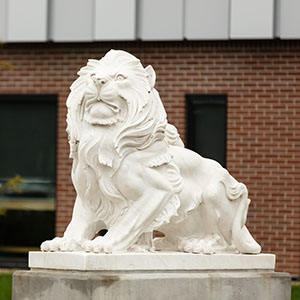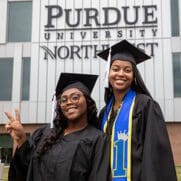 Outcomes
Upon completion of the program, you can take the national exam administered through the American Society for Clinical Pathology to become certified as a professional medical laboratory scientist (MLS). This accreditation is recognized nationally and internationally.
Scholarships
Students in this program can apply for a scholarship from the American Society for Clinical Pathology.
Beyond the Classroom
As an MLS student, you're encouraged to participate in undergraduate research, pursue internships, volunteer in the community and join student clubs or organizations.
Career Paths
Trained and certified medical laboratory scientists have career choices in:
Clinical laboratories, research, forensics or public health
Education
The pharmaceutical industry
Employers
Graduates of this program are employed in organizations and companies like:
Community Healthcare Systems
Franciscan Health
Alverno Laboratories
Accreditation
Clinical training sites for this program are certified by The National Accrediting Agency for Clinical Laboratory Science.
Meet the Faculty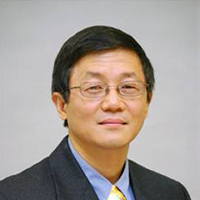 Associate Professor of Biological Sciences

Professor Wang studies how directed growth cone movement, mainly an actin-based cell motility, guides the pathfinding of a growing neurite during the formation of nervous system.
Associate Dean; Professor of Biology

Vanessa Quinn teaches upper division courses and non-major courses in the department of Biological Sciences.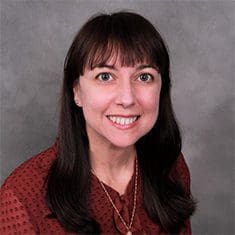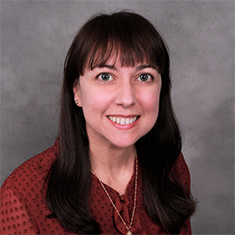 Associate Professor of Biological Sciences

Radmila Stanic is an associate professor of biological sciences. Her research and teaching focus on cellular physiology, animal physiology and molecular biology.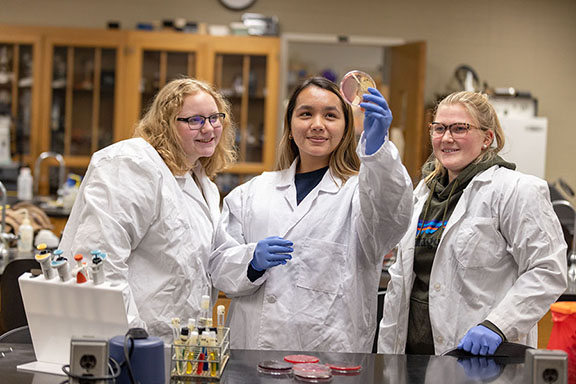 Take the Next Step
See how a PNW degree opens doors, from corporate boardrooms to non-profit leadership.