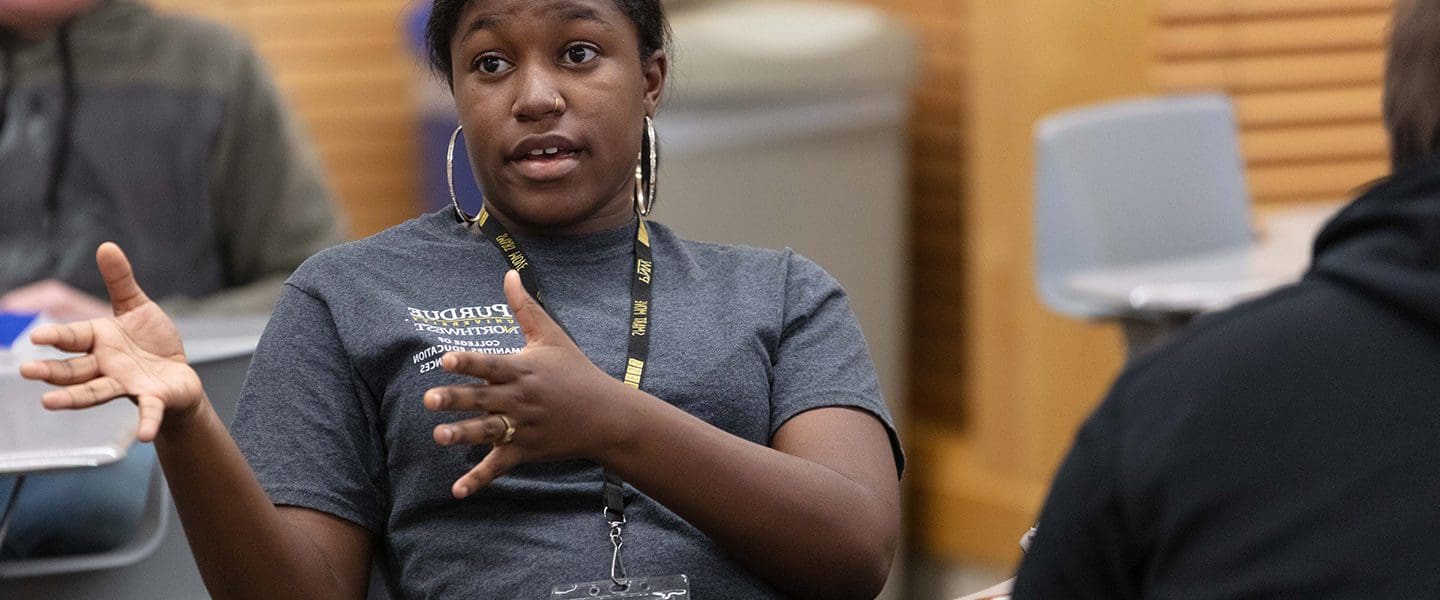 Social Work
Bachelor of Arts
Request Information
Loading...
Program Intro
The field of social work is growing. This Council on Social Work Education (CSWE)-accredited program combines a competency-based curriculum with internship opportunities in the field. Upon graduation, you'll be prepared to obtain licensure as a Licensed Bachelor of Social Work (LBSW), apply to graduate school or pursue employment as a generalist social worker.
Department of Behavioral Sciences
Accredited by CSWE, the organization that ensures excellence in social work education, our program positions you for meaningful work in a rewarding field.
PNW graduates have a high success rate and a robust regional network. Our faculty maintains strong relationships with the community, including 40 local agencies that host internships for Social Work majors.
The mission of the program is to prepare competent, professional and ethical generalist social workers who are committed to anti-racist social work practice by advocating for social, economic and environmental justice for all vulnerable populations.
Curriculum Overview
Our curriculum is based on the nine competencies identified by the Council on Social Work Education: Ethical and professional behavior; diversity and difference; human rights: social, economic, and environmental justice; research; policy practice; engagement with individuals, families, groups, organizations and communities; assessment; intervention; and evaluation.
You can currently complete this degree at PNW's Hammond campus or Westville branch campus.
Highlights
This is an applied, license-eligible, professional degree program. Faculty share real-world social work experience, model ethical behavior and engage in service alongside their students.
You'll have of opportunities to learn and engage with the community through practicums, field trips, service learning and student clubs.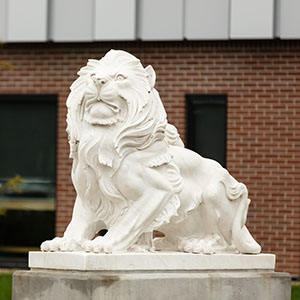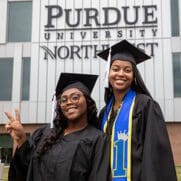 Outcomes
The Social Work program has an outstanding reputation in the community. Each facet of the degree builds the knowledge, values, skills, and cognitive and affective processes that comprise the nine social work competencies. Upon graduation, you'll be ready to work as a generalist, apply for licensure or pursue graduate study.
Scholarships
In addition to the scholarships available to all PNW applicants, students seeking a banking concentration may also apply for program-specific scholarship awards, such as:
Beyond the Classroom
We encourage you to get involved in activities like:
Social Work Club
Phi Alpha Honor Society for Social Workers
National Association of Social Workers
Career Paths
Graduates of PNW's Social Work program go on to pursue:
Employment in social services at schools, non-profits, and governmental agencies
Graduate school
Licensure as an LCSW
Employers
Graduates of this program are employed in organizations and agencies like:
Housing Opportunities, Inc.
Porter-Starke Services
Franciscan Health
Accreditation
Our Social Work program is accredited by the Council on Social Work Education (CSWE).
CSWE accreditation ensures that our program meets or exceeds peer-reviewed quality standards and has sufficient resources to meet its goals. It also provides reasonable assurance that our graduates are ready to practice in the field.
Licensure
Our program fulfills the educational requirements for a license as a bachelor's degree social worker as required by the State of Indiana Professional Licensing Agency (IC 25-23.6-5-1.5). Social work license requirements differ from state-to-state, students should contact their home state's licensing board for additional information regarding licensure requirements.
The professors in my major not only cared about the students' academic success, but also about us as individuals. When classes became difficult, they would remind us of all the people we are going to help and the lives we are going to change.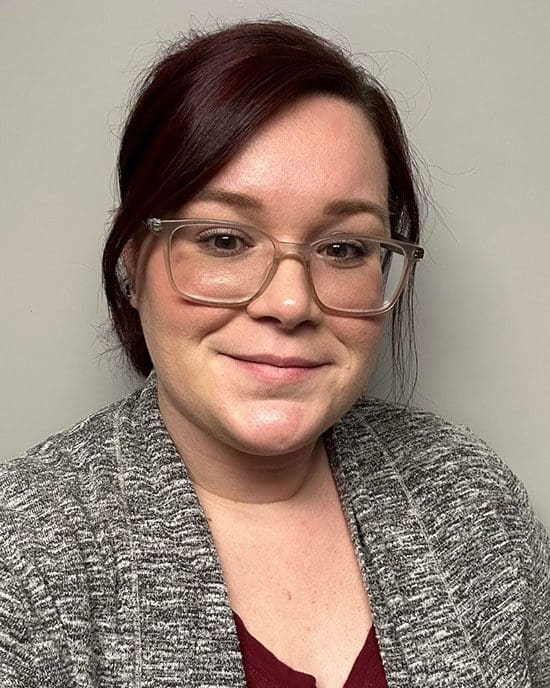 The dedicated, experienced professors at PNW have allowed me to understand Social Work on a personal and professional level.  With their guidance, I have been able to create my own path to benefit our local communities.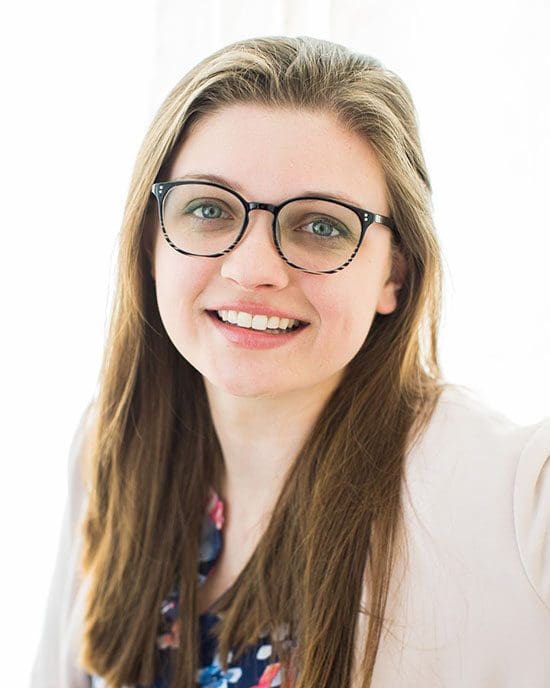 I was a student at PNW and in the social work program from 2013-2017. I loved my time there, and the biggest factor was the professors that taught me the foundation of my knowledge. Joining the social work club and learning from faculty and peers helped me feel like I was a part of a community that I loved.
Meet the Faculty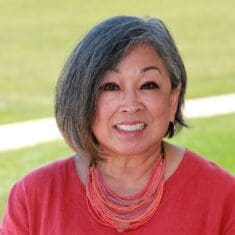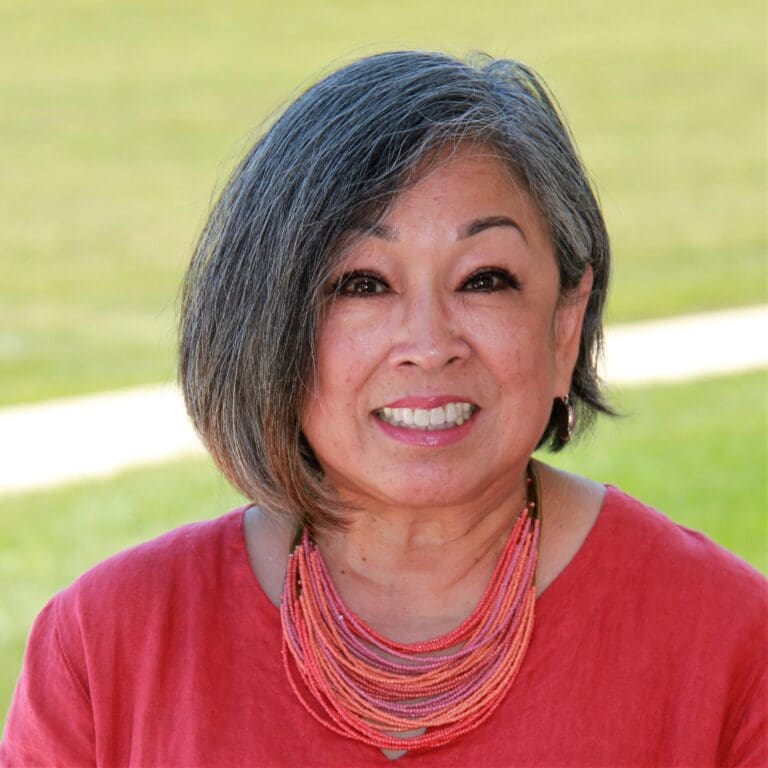 Clinical Assistant Professor

Pamela Saylor is a clinical assistant professor in the Department of Behavioral Sciences. With a history of program development in social services, Saylor was program director for the accreditation of the social work program in 2019. Saylor developed an interprofessional education abroad program, taking a group of students to Guatemala in 2018 and 2019.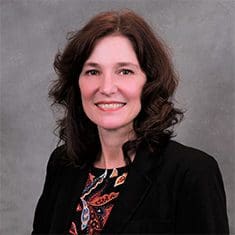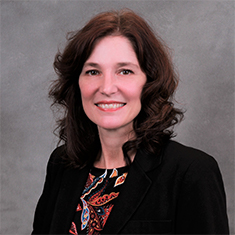 Field Education Director Clinical Assistant Professor

Robin Miller is responsible to guide the internship sequence of the social work program in an educationally sound manner, while helping to develop future social workers in their readiness for ethical work.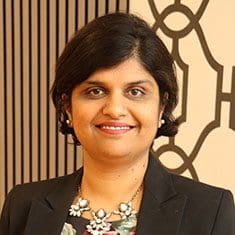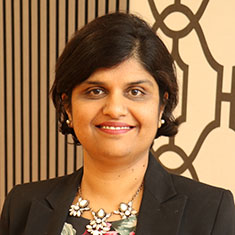 Social Work Program Director & Professor of Social Work

Shreya Bhandari is a social work educator, practitioner and researcher. In addition to serving as a faculty member, she is also the BSW Director of Social Work at PNW. She is excited to engage, serve and lead the social work program and the students in her new role.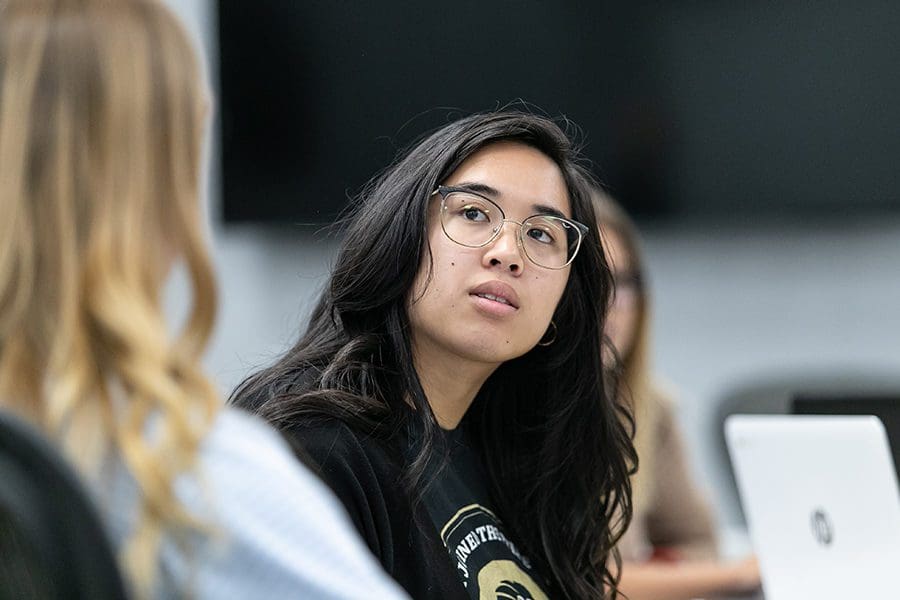 Take the Next Step
See how a PNW degree opens doors, from corporate boardrooms to non-profit leadership.