4+1 Degree in Technology
Combined Bachelor's and Master's Degree
Request Information
Loading...
Technology 4+1 Degree Program Overview
Purdue University Northwest's technology degree program prepares you to become a technology leader in just five years. Our program provides flexibility so you can pursue a wide range of interdisciplinary interests. You'll develop leadership skills grounded in ethics as well as an understanding of the global issues that affect technology.
Our interdisciplinary approach empowers you to customize your course of study to suit your interests and career goals. With this broad-based, flexible degree, you'll enter the marketplace with a distinct and sought-after advantage.
Technology 4+1 Degree Program Curriculum
You'll take a balance of general education courses, College of Technology core courses and technology courses. This program is a combined five-year degree program, in which students will receive both the BS and MS degrees in Technology.
PNW's technology degree program offers a supervised and seamless transition between degrees. You can earn BS and MS degrees consecutively with an overlap of nine credit hours, thereby reducing the number of required hours to 141.
Technology 4+1 Degree Program Highlights
We partner with business, industry and government to give you opportunities to solve real-world problems. Dedicated technology labs with state-of-the-art equipment provide application-oriented learning experiences that give you an edge when you're seeking internships and jobs.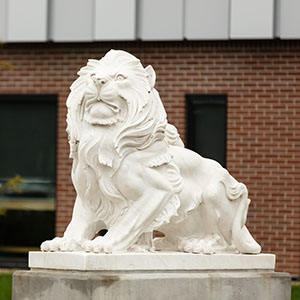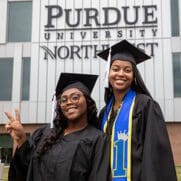 Technology 4+1 Degree Program Outcomes
No longer can business and industry exist without technology. That's the philosophy behind the College of Technology's master's degree programs, which we launched in 2008.
Now, with more than 200 alumni of these programs, we've grown to become a leader in technology education, addressing the growing need for skilled professionals who can solve complex problems and lead technical teams.
Technology 4+1 Degree Program Career Paths
This degree prepares you for a number of careers in the field, including:
Software developer
Web developer
Network and system administrators
Database analysts and developer
User Interface Designer
Technology 4+1 Degree Program Beyond the Classroom
You'll have many opportunities to get involved in on- and off-campus activities, including:
Technology 4+1 Degree Program Employers
Our alumni are employed at corporations and organizations like:
Apple, Inc.
Amazon
NiSource
Axel Products, Inc
Franciscan Health
Signature Graphics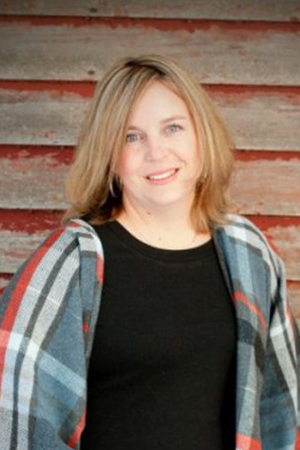 The MS degree exposed me to areas of the field I normally do not have the chance to gain hands on experience, but work side by side with those teams. The exposure to the other fields of IT personally helps me understand how to solution a problem from end to end.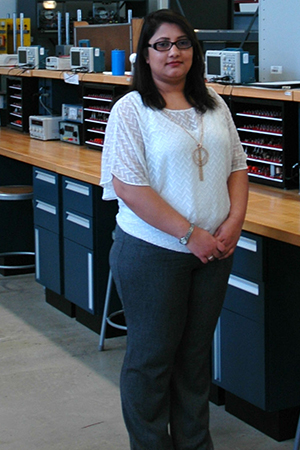 The Technology, MS program provided me with a platform which highly supported my passion towards Electrical Engineering and made opportunities available for me to explore the exciting arena of Industrial Automation.
Meet The Faculty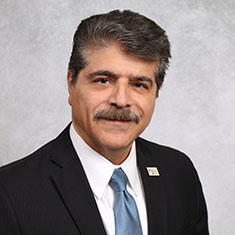 Mohammad A. Zahraee, Ph.D., P.E.
Interim Dean, College of Technology | Professor

Zahraee chaired two departments for over 11 years and has served as Associate Dean and Interim Dean of College of Technology. He has been PI or Co-PI for contracts and Grants valued over $5 Mil.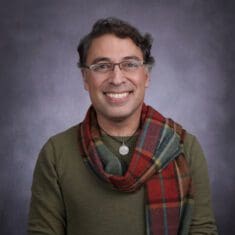 Associate Professor, Industrial Engineering Technology

Ali Alavizadeh is an Assistant Professor in the Department of Engineering Technology. His research interests include numerical methods and simulation in solid and fluid mechanics and complex systems.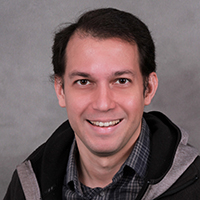 Associate Professor, Computer Information Technology

Ricardo A. Calix, Ph.D. is an Associate Professor of Computer Information Technology at Purdue University Northwest.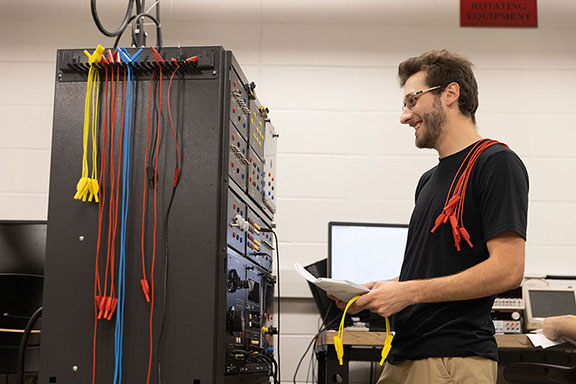 Earn a Bachelor's and Master's Degree in Technology at PNW
Purdue University Northwest's technology 4+1 degree program allows you to become a technology leader in just five years.
Our graduate studies staff is ready to help you take the next step! Contact us at (219) 989-2257 or grad@pnw.edu to see how PNW  can meet your needs.