Purdue University Northwest Fall 2021 COVID-19 Update
August 13, 2021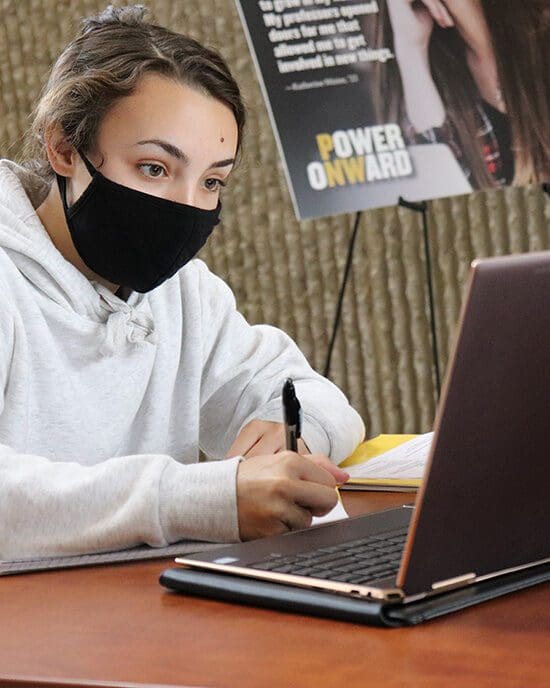 Purdue University Northwest is looking forward to welcoming faculty, staff and students back to campus for the Fall 2021 semester. PNW has established the following guidelines as we begin the semester.
Classroom and Residential Space Density
Classrooms, residence halls and common areas are all back to typical capacity. Masks are required in these spaces for all individuals regardless of vaccination status. No physical distancing is required as long as individuals are following the PNW face covering protocol.
Course Delivery
Course delivery methods will reflect traditional methods.
Student, Faculty, Staff Accommodations
PNW will follow long-established processes for identifying, assessing and providing accommodations for students and employees at greater risk of serious illness from COVID-19.
Face Coverings
PNW is following CDC guidance for face coverings on all university property. As of August 3, 2021, face masks are required in all indoor spaces for everyone on the PNW campuses, regardless of vaccination status. The full PNW face covering protocol is available on our website.
On-Campus Events and Large Gatherings
We are planning normal programming on the campuses, with health and safety precautions in place for all events. Large events will be held outdoors whenever possible. We will continue to track the transmission rates for our counties and make adjustments to on campus events and large gatherings if necessary.
Health and Safety Precautions in Buildings
PNW continues to disinfect public areas including classrooms and labs nightly, as well as wiping down surfaces in public areas and entranceways with disinfectant daily as we conduct our cleaning and servicing. Disinfecting wipes and hand sanitizers are available in all those areas as well. These practices have become part of our PNW cleaning standards.
Reporting COVID-19 Results to PNW
PNW will continue the reporting system from last semester. Positive cases should be reported to the Dean of Students (students), Provost Office (Faculty) and Human Resources (Staff). These numbers will be reflected in a dashboard on the website.
Vaccine Clinics on Campus
PNW will offer vaccines on campus on August 23 and August 24 on the Hammond Campus in the Nils K. Nelson Bioscience Innovation Building from 8 a.m. to 4 p.m. each day. Second shots will be scheduled at the time of your appointment. The clinic will function as a walk-in clinic and vaccines will be offered on a first come first serve basis.
Free COVID-19 Testing on Campus
PNW strongly recommends that you get vaccinated against COVID-19. Individuals who decide to not get vaccinated are strongly encouraged to participate in the surveillance testing program on campus. Free COVID Care will offer testing on campus at no charge to PNW faculty, staff and students.
Directions to register can be found at here. You will need to be registered before going to the testing site. More information can be found about COVID-19 testing here.
Vaccine Incentives offered by PNW
All PNW students, faculty and staff will be offered the opportunity to participate in a vaccine incentive program. Only vaccinated individuals may participate and incentives and prizes will be offered all semester long. More information will be provided about vaccine incentives during the week of August 16.