Register for 2023 Youth Summer Innovation Experience sessions
May 5, 2023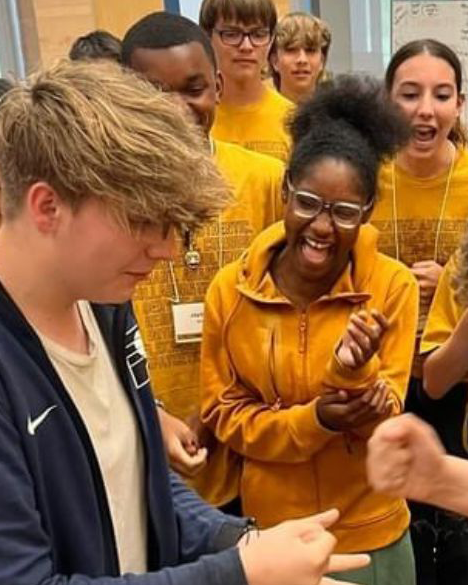 The Society of Innovators and Leadership Institute at Purdue Northwest (PNW) will host two sessions of the Young Leaders Academy Summer Innovation Experience at the PNW Westville campus in 2023. Sessions are scheduled for June 19-22 and July 17-20.
The Summer Innovation Experience day camp provides an engaging introduction to leadership and innovation. Throughout four days of fun, hands-on activities and learning, students will practice 36 key skillsets that will help them become more confident, curious, creative, critical-thinking, and collaborative leaders.
Participation in the Summer Innovation Experience is free and open to rising high school freshmen and sophomores. Session One is open to students from any location and Session Two is open to students in LaPorte County. The program will run from 9 a.m. to 2 p.m. CST each day at the PNW Westville campus. Snacks and lunch will be provided. More information and free registration can be found at pnw.edu/summer-innovation.
"Leadership and innovation skills are both highly coveted in today's society," said Sheila Matias, executive director of the Society of Innovators and the Leadership Institute at Purdue Northwest. "Our aim is to guide each participant on their development journey to become a more authentic, vibrant and innovative leader who can then share their gifts with communities across Northwest Indiana."
During the Summer Innovation Experience, students will:
Learn what innovation is and how the future depends on it
Practice communication and collaboration with their peers
Build self-confidence and rediscover their creativity
Improve their problem-solving skills
Learn about different leadership styles and add skills to their leadership tool kit
Meet local business and community leaders
The Summer Innovation Experience was made possible by support from the John W. Anderson Foundation.