Registrar
At the Office of the Registrar, we can help you register for classes, print official transcripts and much more.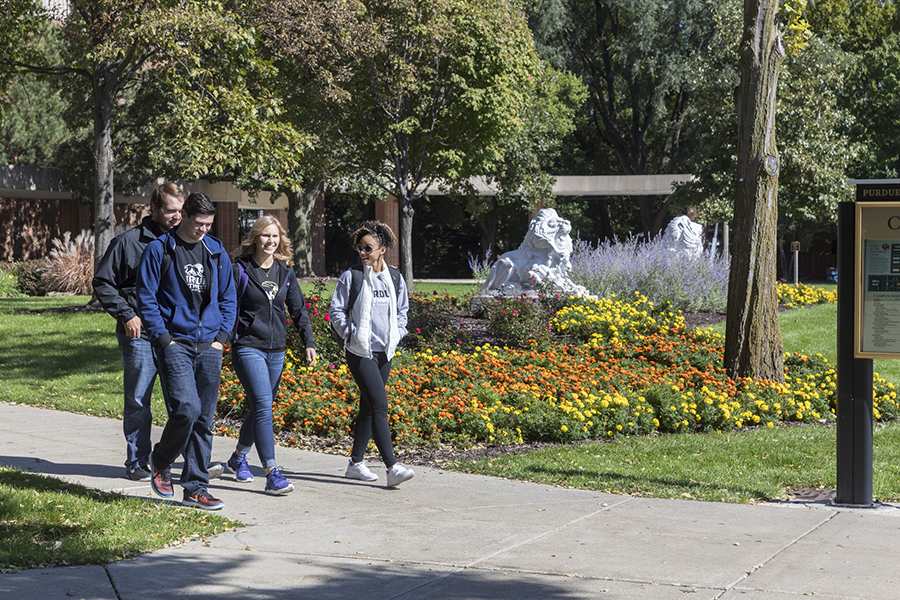 Register for Classes
Students register for classes through the myPNW portal. For undergraduate students, taking at least 15 credit hours per semester will keep you on the path to graduation.
Graduation
It is with deep regret that we are unable to hold commencement ceremonies this May for our spring 2020 graduates.  Cancelling large events on campus is just one of the ways PNW is helping to prevent the spread of the COVID-19 virus.
Financial Aid and Course Enrollment Information
Here are some important reminders related to financial aid and registration, especially if you are considering dropping a course for the Spring 2020 semester.
As you are aware, PNW has implemented online instruction for the remainder of the Spring semester.
Despite the change in instruction delivery method, your financial aid will not be affected as long as you remain enrolled. This includes your federal, state, and institutional grants, scholarships, and loans.
Students considering dropping classes or withdrawing altogether for the remainder of the semester should keep in mind that this decision could impact future financial aid eligibility.
Students must maintain Satisfactory Academic Progress (SAP) to continue receiving financial aid. In addition, many scholarships and grants have enrollment requirements.
Altering your enrollment may affect whether or not you are able to receive your scholarships and grants in the future.
The deadline to withdraw from a course has been extended to Friday, April 24, 2020 by 4:30 P.M.
Summer 2020 and Fall 2020 course registration is still open!
If you have questions about your financial aid, or about the impact dropping courses or withdrawing completely may have on your aid, please email finaid@pnw.edu or call either campus main phone line.
Hammond Campus
(219) 989-2301
Westville Campus
(219) 785-5460
Upcoming Key Dates
Deadlines
Date
Summer and Fall 2020 Registration
Ongoing
Last Day to Drop Spring 2020 Classes
Access the Drop / Add Card (PDF)
April 24, 2020 by 4:30 P.M.
Deadline to Purchase Cap and Gown for May Commencement and Get Guest Tickets
Canceled
Spring 2020 Final Exams
May 4-9, 2020
Spring 2020 Commencement Ceremonies
Canceled