Remote Learning and Operating Changes for the Remaining Weeks of Fall Semester
November 17, 2020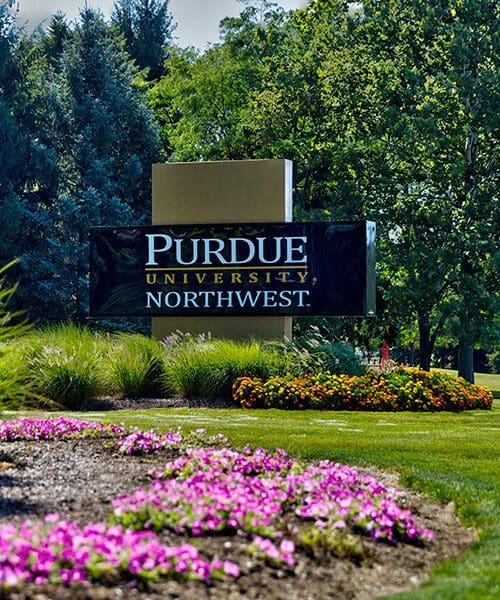 We have been closely monitoring the increasing numbers of COVID-19 cases in the Northwest Indiana and nearby Illinois communities.  While we have all done a tremendous job of keeping the number of cases at PNW relatively low, we know that the number of positive cases in the community has risen dramatically in the last few weeks.
To enhance the safety of our students, faculty, and staff and out of an abundance of caution, Purdue Northwest will implement the following changes for the remaining weeks of the fall semester.
Following Thanksgiving Break (Nov. 25-28), the remainder of class meetings and finals for the semester will be conducted remotely, in the virtual or 100% online modalities. Some limited exceptions to remote learning will be allowed with approval of the Provost's Office.  Instructors will provide information to students regarding any in-person work or testing.
Should any student feel uncomfortable about attending in-person class meetings or labs, instructors are asked to accommodate those students. The Dean of Students Office can provide both students and instructors with information about appropriate accommodations.
Some academic spaces will remain open for labs and research to continue in person through Dec. 18 with all COVID-19 university protocols in place.
Housing will remain open.  Residents, should your housing plans change, please contact the Office of Housing and Residential Education staff to review your options.
Meetings should be conducted virtually when possible. Effective Nov. 30 events on our campuses will be limited to no more than 25 people in keeping with the current guidance in Lake, Porter, and La Porte counties, subject to change based on coordination with local health officials. Based on current safety precautions already in place, the Graduate Celebration Events are scheduled to take place as planned on Dec. 4-5 and Dec. 11-12. Students registered for the events should watch their email for any updates.
The PNW Fitness Centers will remain open with limited capacity.
Please monitor the PNW website and your email for continued updates throughout the remainder of the fall semester.
We appreciate the collaboration of all students, faculty and staff throughout this semester in sharing responsibility for the health and safety of the entire university community. Thank you for your perseverance during this unusual and challenging year.
Chancellor Thomas L. Keon and the Senior Leadership Team