PNW Not Holding Fall 2020 Sinai Forum
May 27, 2020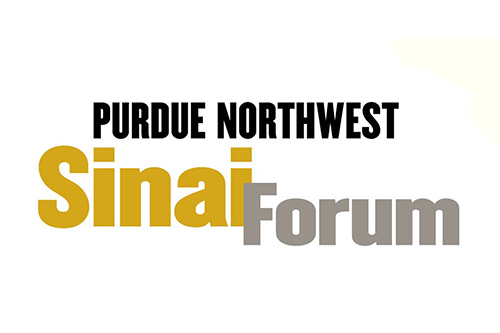 Thank you for being a valued subscriber and friend to the Sinai Forum at Purdue Northwest. In light of the Centers for Disease Control's recommendations for COVID-19 social distancing and to protect the health and safety of everyone involved, we are unable to bring the 2020 season of the Sinai Forum to you this fall.
Our highest priority is to provide a safe and enjoyable experience to learn and discuss important issues of the day. We are not abandoning the tradition that has endured since 1953 and are currently working on alternate plans. The Sinai Forum anticipates making an announcement in late July with details and dates for future programs.
We have exceptional speakers booked and are working to reschedule them for a time when it is safe to gather and celebrate the Sinai Forum's mission to listen, engage and learn together to form stronger relationships and communities where we all can prosper.
We want to thank the organizations and individuals who have worked with us to bring excellent programming to Northwest Indiana. They have committed to standing with us as we return stronger than ever, with a revised schedule and a list of engaging speakers as soon as conditions make that practical.
Your safety, and the safety of our students, staff and speakers are of highest importance.
We look forward to coming together soon, with an exceptional roster of speakers.
Most sincerely,
Leslie Plesac
Executive Director, Sinai Forum at Purdue Northwest