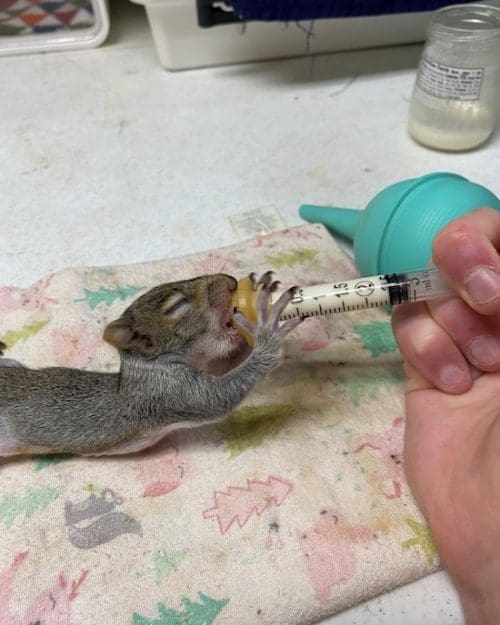 Caring For Animals With PNW Students
Hands-on learning meets delicate care as Purdue University Northwest biology interns assist with rehabilitating injured and orphaned wildlife.
May 20, 2021
Upper-division biology students at Purdue University Northwest (PNW) who are interested in careers working with animals, wildlife rehabilitation, or attending veterinary school, now have the option of completing an internship with Humane Indiana Wildlife, a wildlife rehabilitation center located in Valparaiso.
"We're very excited to be able to offer this internship opportunity to Purdue Northwest students," said Vanessa S. Quinn, professor of Biological Sciences. "Students who are interested in the animal care and welfare field will be able to participate in a very structured set of experiences with an organization that has been doing this kind of work for years."
Rachel Wilkening, a third-year biology major, is part of the first PNW internship class at the rehabilitation center. "I was instantly interested in this opportunity," stated the Hebron native who plans to become a veterinarian. "I have always been interested in wildlife and this gives me hands-on experience and the opportunity to learn more about all these different animals. It's fascinating!"
Humane Indiana Wildlife Partnership
The university partnered with Humane Indiana Wildlife to provide students with a hands-on real-world experience working with injured and orphaned wildlife. The internship provides a unique experience to observe a wide variety of different species, learn the natural history and care of those species and see first-hand the impact that urbanization can have on wildlife.
"Internships in the animal care field are important because so many employers are looking to hire staff who already have experience in the field," said Nicole Harmon, director of Humane Indiana Wildlife. "Interns who join us at the wildlife center are learning skills that will help set them apart from other applicants and further their opportunities to find a career in a field working with animals or studying native species."
The interns work alongside the wildlife staff to provide proper husbandry to the animals at the rehabilitation center. They also help the staff by feeding neonate wildlife being raised at the center, helping during intake examinations, delivering medications, when appropriate, and moving animals to pre-release enclosures.
Connecting the Dots with Hands-On Learning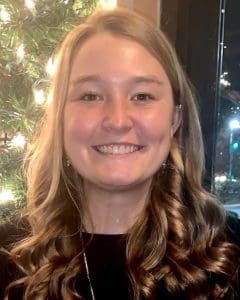 "This internship has really opened my eyes," Wilkening said. "I have been able to take things I've learned in my classes, like microbiology and viruses and how they affect animals, connect the dots and see how those lessons apply first-hand in real life."
In addition, interns have the opportunity to work directly with the wildlife rehabilitation specialists to perform all necessary steps to help animals heal and grow prior to release: learning handling techniques; appropriate feeding methods; why certain medications are prescribed; how they are administered and how dosages are determined. The culmination of the interns' work is helping to release animals back to the wild once they are of appropriate age or have healed from their injuries.
"We truly appreciate our partnership with Purdue Northwest," Harmon said. "We have received dedicated, passionate students who are not only invested in their own education but also eager to help our mission and are truly interested in learning more about native wildlife. We look forward to continuing this partnership."
"Internships are an important part of the educational experience," Quinn stated. "Students gain confidence in their field, increase their marketability and develop networking opportunities that prove beneficial to them when looking for a job or applying to veterinary schools. We are excited to be able to offer this type of internship opportunity to our students."
Related Stories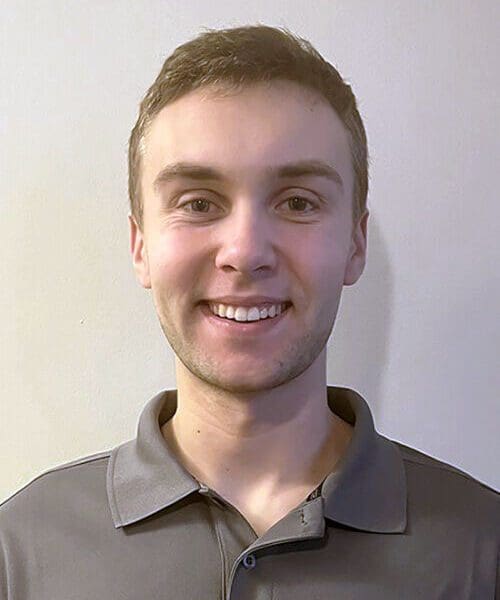 The School of Engineering is #PNWEngineeringProud of Thomas Stobbe. He will graduate in December 2023 with his bachelor's in mechanical engineering.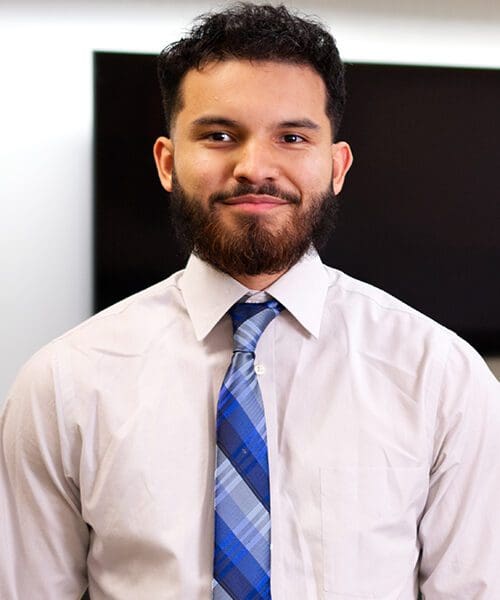 The School of Engineering is #PNWEngineeringProud of Mateo Garcia. He received his BSCmpE in May 2022 and will graduate in December 2023 with his master's in electrical and computer engineering.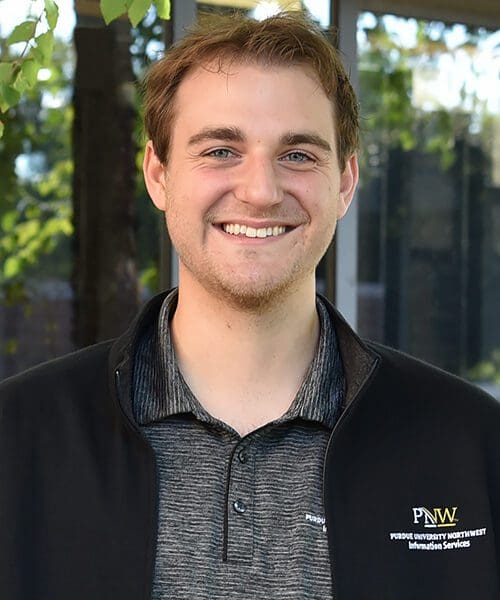 The School of Engineering is #PNWEngineeringProud of Chad Jamrock. He is a Computer Science student who will graduate in May 2023 with his bachelor's degree.