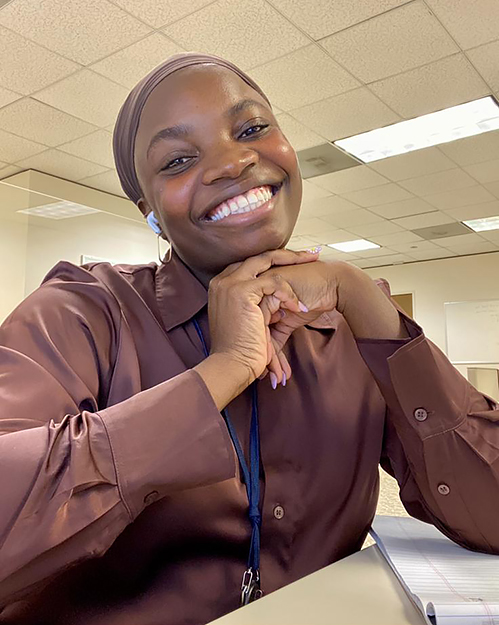 Lateefah Isegen
The School of Engineering is #PNWEngineeringProud of Lateefah Isegen. She is a 2018 BSME graduate from Lagos, Nigeria.
July 19, 2022
Name: Lateefah Isegen
Hometown: Lagos, Nigeria
High School: I attended Corona Secondary School in Lagos, Nigeria. It is a boarding school and my first away-from-home experience before college.
PNW Degree: Bachelor of Science in Mechanical Engineering (BSME), May 2018
Additional Degrees:  
Master of Science in Petroleum Engineering, University of Houston
Master of Science in Mechanical Engineering (subsea), University of Houston
Certificate in Engineering Data Science, University of Houston
Why did you choose your field of study?
I majored in mechanical engineering because, it was to me, the mother of engineering. I was sure that the design aspect of engineering was something I wanted to do, and I knew I would be pursuing a master's after, but I was not sure which major. I can say confidently that mechanical engineering opened my career possibilities. I had the opportunity to take classes in computer, electrical, manufacturing, and chemical engineering while also diversifying my technical and soft skillset. I was able to decide how I would further my education and in which engineering industry.
Making an impact I would say is one of the reasons I do things and accept opportunities. My home country is the largest oil producer in Africa, so a master's in petroleum engineering was a sure thing. The University of Houston was an obvious choice for me. Not only were they located in the oil and energy states of America, but they gave me the opportunity to receive a dual degree in petroleum and subsea engineering. Which made it easy for me to combine my mechanical background with petroleum engineering. My certification came later – it was my introduction to the transition of the energy industry, which comes from the global attention of climate change and is particularly important to me.
Why did you choose PNW?
Coming in as an international student at the age of 16, my parents wanted to be sure I was in a safe environment. PNW had a great engineering program, and its ranking as one of the best. The tuition to educational value and small size was a great environment for an international student. The research program was a plus and the location was great for a student's work and life balance.
What was your most rewarding academic experience at PNW?
I will have to say the labs and group projects. It gave us the experience to have hands-on experience and apply our knowledge. It also taught me about teamwork and communication. One of the two experiences I loved the most: getting to design a weight from concept to fabrication, same as the pen holder I created with a lathe machine in one of the labs. I still have that. I loved the entire experience, the friends I made in the class, and the professors.
Any specific classroom projects/learning experiences that have been beneficial?
All of them really, fabrication classes to design classes and any class involving knowledge application. An experience that stood out though, will be the sample interview we did in the Written and Oral Communication for Engineers class by Dr. Karen Bishop Morris. It taught me about the structure of interviews and having a mock interview in class gave me a safe environment to practice. It was my first mock interview and I still use tips and the confidence boost I got from that class today.
PNW Activities/Organizations/Teams
I was not necessarily involved in any organization or team, but I participated in international day or culture day by the international student office. I had a table and represented Africa as a continent. It was my first time taking on such a project by myself and I can say it was a very memorable one. I got to talk about my home country and other students from countries in Africa, which I did not know at the time got to explain theirs to me and the people around the table. Got to see people appreciate what I call home and honestly the entire event was just lovely.
Faculty and/or staff members who helped you along your journey at PNW
Bill Baginski – He was my academic advisor, and he really made an impact on me. I had to retake a certain class which was a prerequisite, and we had a discussion, planned my courses, and advised me on how to tackle my classes. We spoke about how many more A's, B's and C's I could take in my transcript and what it would look like. Honestly, it felt like a wake-up call and a supportive push at the same time. After that talk, I had nothing less than a B+ every semester after.
Dr. Karen Bishop Morris is also a memorable professor for me. Her class, although not engineering, taught me about the application of what we have learned and how we could present my skillset. As I mentioned earlier, I still use her cheat codes and tips for interviews today. During my graduate school application, she was a great mentor, we reviewed my statement of purpose, and she was one of my references. Even after graduating, I was able to stay connected and talk to her students and share my experience.
What is your latest professional update?
I am currently looking for new opportunities, but my last role was as an Integrity Specialist for Stantec. It is a consulting company and I worked for their oil and energy department. During that time, I got to work on pipeline threats data and picked up data analyst skills, learned about programming languages and visualization tools, and how to apply all of that in the oil and energy industry. I got to improve my critical thinking, problem-solving and analytical skills. I would say PNW gave me background knowledge of engineering. As a mechanical engineering student with a diversified skill set, I always apply them in whatever project I work on.
Final thoughts about your PNW education
I am truly glad about the degree and the university I chose because of all the knowledge and skills I gained, as well as the people I connected with.
Related Stories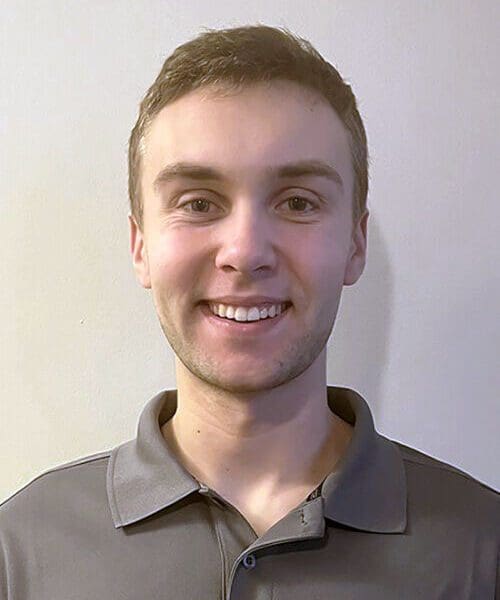 The School of Engineering is #PNWEngineeringProud of Thomas Stobbe. He will graduate in December 2023 with his bachelor's in mechanical engineering.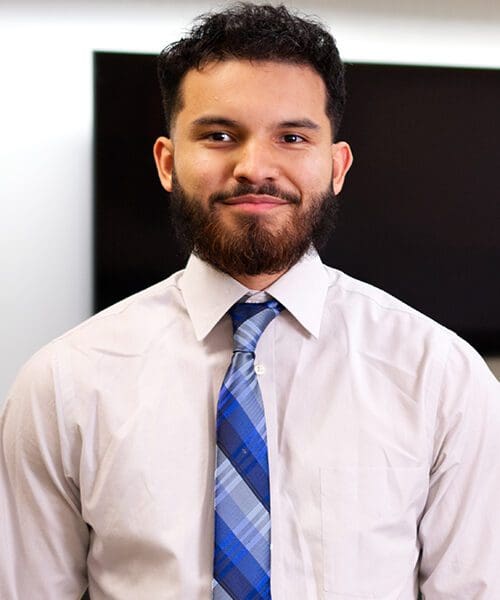 The School of Engineering is #PNWEngineeringProud of Mateo Garcia. He received his BSCmpE in May 2022 and will graduate in December 2023 with his master's in electrical and computer engineering.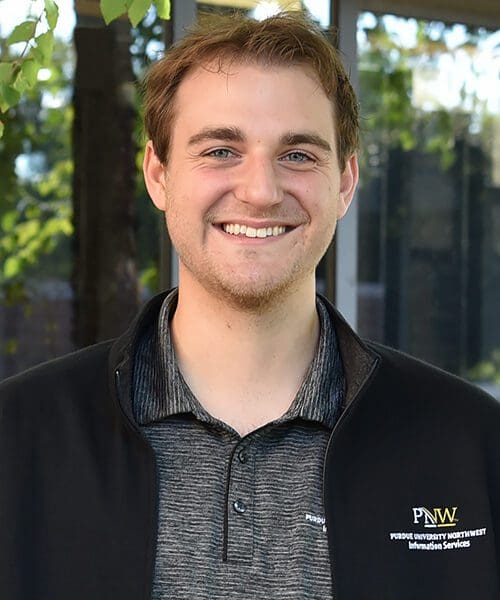 The School of Engineering is #PNWEngineeringProud of Chad Jamrock. He is a Computer Science student who will graduate in May 2023 with his bachelor's degree.