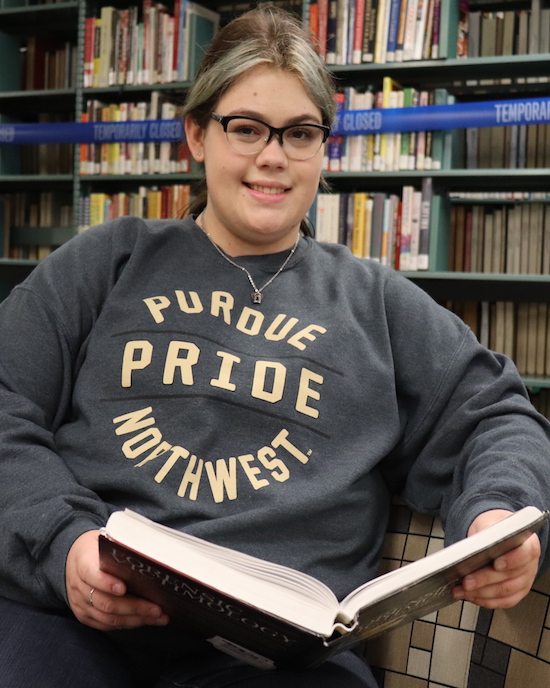 PNW Announces Criminal Justice Degree to Begin Fall 2021
October 23, 2020
Purdue University Northwest is adding criminal justice to its long list of majors. This new program combines classroom learning, lectures by well-respected faculty and hands-on experience to deliver a model of academic excellence that is the hallmark of this university.
Beginning fall 2021, the PNW criminal justice major will provide students an opportunity to explore the many diverse areas within the field, as well as open up a broader range of learning opportunities for those interested in criminal justice careers.
This announcement is welcome news to second-year student Amber Voss of Thornton, Ill. "I am excited that criminal justice will be offered as a major," states Voss, a Sociology major with a concentration in criminal justice and plans to switch to the new program when it begins. "I'd much rather major solely in criminal justice – that's what I'm passionate about!"
The program will focus on the nature, extent, causes and consequences of crime, the criminal justice system, reform and victim advocacy, with students able to choose either a Bachelor of Arts or Bachelor of Science degree. In their final year, students will complete a field experience, or internship, at an agency site, including federal and local law enforcement agencies, probation agencies, law firms, prosecutors' offices, social service agencies, as well as many other sites.
This real-world experience enables students to see the principles, theories, skills and knowledge they acquired in the classroom put into action. It also provides students the ability to interact with professionals who can later serve as references, points of contact and even employers.
Insight Into Broader Field
A concentration in criminal justice has been a part of PNW's program offerings for more than 30 years and the introduction of a major in this field will open up more opportunities for students. "Having a criminal justice major at Purdue Northwest is important because it levels the playing field for our students looking to pursue careers in this area – it puts them on the same level as others across the country," explains Nicky Ali Jackson, coordinator and associate professor of Criminal Justice at PNW for the last 30 years. "We'll be sending them out prepared and ready for success."
This new program is designed to prepare students for entry into a wide variety of careers, including law enforcement, loss prevention, restorative justice, victim advocacy, community-based youth and family services, corrections, juvenile and family courts and more.
"When you get a bachelor's degree in criminal justice that doesn't necessarily mean you're going to be a corrections officer or a police officer. It gives you a good foot in the door so you can see what law enforcement is about," states Victoria Archuleta (pictured above), a second-year student from Merrillville, Ind. "Personally, I'm interested in an after-incident care role."
Engaging Students
Jackson has found that students who join campus organizations are more engaged in the college experience. The Criminal Justice Club at PNW offers just that type of engagement. "The club brings students together and helps create bonds between them," explains Jackson, who is also the club's faculty sponsor. "It engages students, encourages community service, provides networking opportunities and helps them gain career knowledge."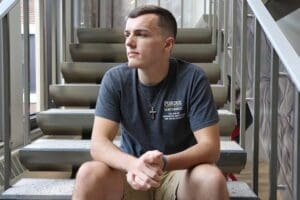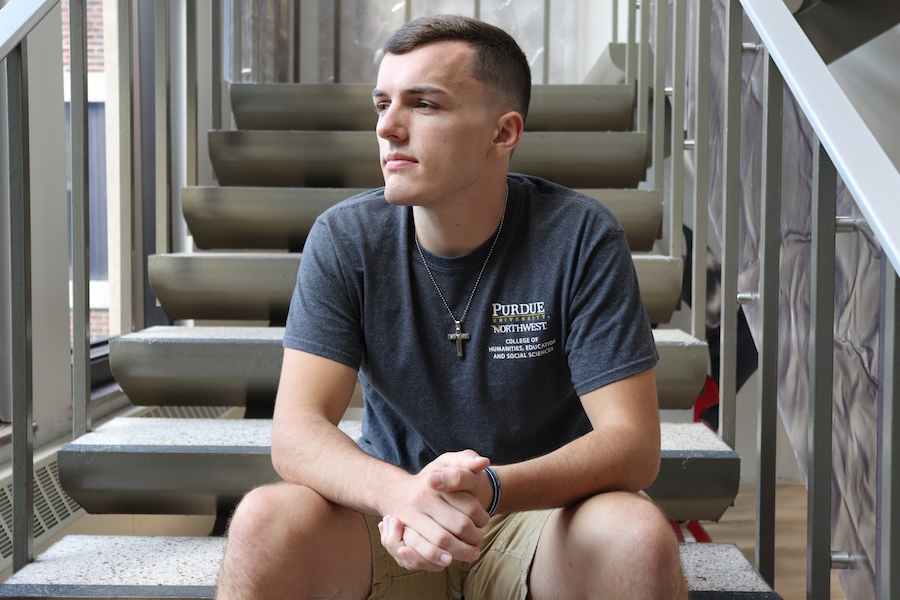 Casey Austin, a third-year Sociology major with a concentration in criminal justice and the club's president, agrees. "College is so much more enjoyable when you surround yourself with people who have the same interests," Austin says. "The club does a good amount of volunteer work in the community and this type of involvement will set you apart with employers."
The club partnered with the Munster Police Department on a service project. Club members sold snack foods on campus to raise money to purchase items for sensory bags for children with special needs. "Our goal was two-fold," explains Austin, "to get more active on campus and to give back to the community. What better way to do both than the way we went about it?"
Munster Police Officer James Ghrist offered more perspective: "The sensory bags are carried in some of our patrol vehicles in the event that an officer, while on a call, encounters an autistic child who is having a difficult time coping with the situation. The items in the sensory bag can help to promote calm for that child during the situation."
Coming Full Circle
Ghrist, an alumnus, was president of the Criminal Justice Club while a student at PNW, and returned to campus to discuss careers in law enforcement, answer questions and offer career advice to students. "Having him come to class and give us a perspective on the hiring process was very interesting," states Austin. "It motivates you because you see someone who followed the same path you're on and they've made it in their desired career."
The criminal justice program at PNW is designed to equip students with the knowledge, skills and experience to form a sturdy foundation on which they can build a career in the criminal justice field. For more information and to apply, visit the Criminal Justice program page.
Pictured below: PNW student Casey Austin and Munster Police Officer James Ghrist pose with sensory bags for children with special needs. PNW's Criminal Justice Club raised funds to purchase the bags, which can help calm children during calls.