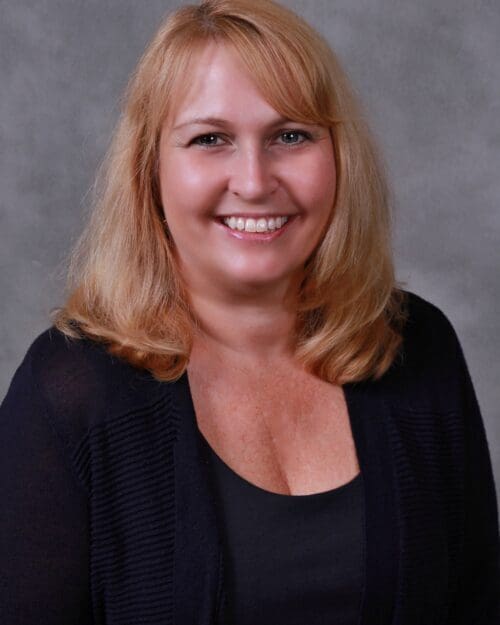 Spotlight Profile: Angela Schooley
Inspiring Success
September 3, 2020
With schooling taking on a more virtual format in recent months due to COVID-19, College of Nursing Associate Professor Angela Schooley, Ph.D., is one of the many PNW professors who have had to adapt to these new circumstances. She has not shied away from the challenge.
"During the summer, I participated in the Pivot course from the Center for Faculty Excellence to develop engaging remote learning/hybrid courses. I believe all my students are capable of success in the nursing program and are dedicated to their education. I want to create my courses to guide and enhance my student's efforts, so they can be successful, and I want them to know I believe in them!"
Schooley is using a variety of digital tools including online videos, Power Point lectures, Kahoot, Padlet and the Brightspace video feature. She uses Kaltura to provide short micro lectures, course navigation, assignment introductions, quizzes, activities and weekly introductions in her online courses. She will also use Padlet to keep students actively engaged and the Brightspace video feature to encourage participation and discussion.
Regardless of the tools in use, the most important consideration for Schooley is the need to stay connected to her students when the environment is a virtual one.
"If you aren't seeing them every week in a classroom, how do you stay connected? I plan to use an introduction video and encourage them to post one as well and will also use a video to explain assignments and provide assignment feedback. I will also encourage at least a couple synchronous sessions."
She holds virtual office hours and requires at least one virtual meeting with each student to keep in touch. She is also using breakout rooms and/or group work to encourage rapport and support among the students.
Schooley has a special passion for nursing education and the students she teaches, a passion she believes came to her at an early age. Born in her hometown of Fort Wayne with a heart defect and experiencing frequent hospitalizations and surgeries in her youth, she was motivated to become a nurse herself.
"My experience drove my desire to be a nurse. I began working in the Neonatal Intensive Care at Lutheran Hospital, Fort Wayne, then at Memorial Hospital (now Beacon) South Bend. I found I enjoyed orienting new nurses and working with nursing students, which drove me to obtain my MSN with a focus in Maternal Child Nursing," said Schooley. She later obtained her Ph.D. with a concentration in nursing education and is a certified nurse educator.
Now at PNW, Schooley takes her passion to her students, imparting her experience in nursing, and always looking for input. She believes a learning environment is most effective when democratic processes are used to create course guidelines and expectations for both students and teacher. That personal connection—and mutual respect—is important to Schooley, a connection she feels is uniquely strong at PNW.
"The dire need of nursing faculty made me leave bedside nursing and begin teaching. I love teaching students and inspiring them to be amazing nurses and I know my students! They stop in to visit and I get to know them on a personal level."
Related Stories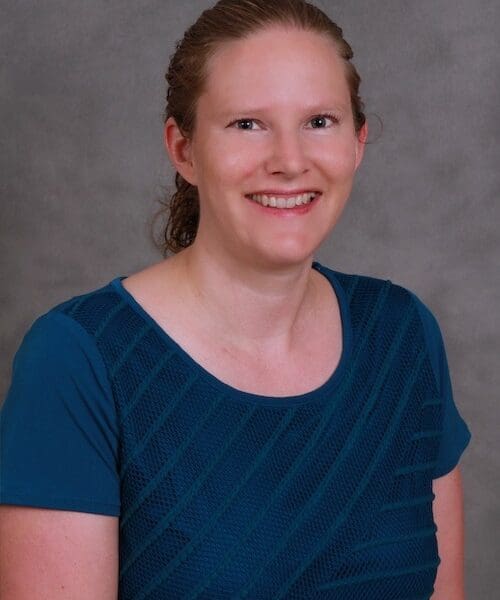 Educator, Researcher, Mentor – Grethe Hystad Connects Students and Math
PNW Associate Professor of Statistics, Grethe Hystad, uses her passion for math, statistics and problem-solving to create an engaging learning environment for her students.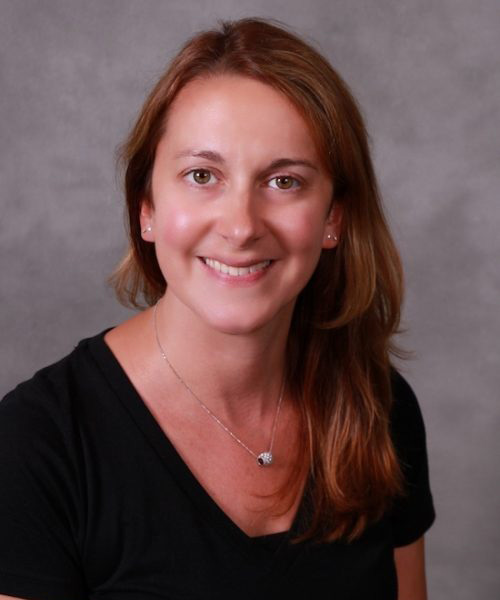 A Real-World Approach to Nursing
Jodi Allen, assistant professor and Family Nursing Practitioner program coordinator in the College of Nursing, has a goal to produce safe, prudent and excellent nurse practitioners.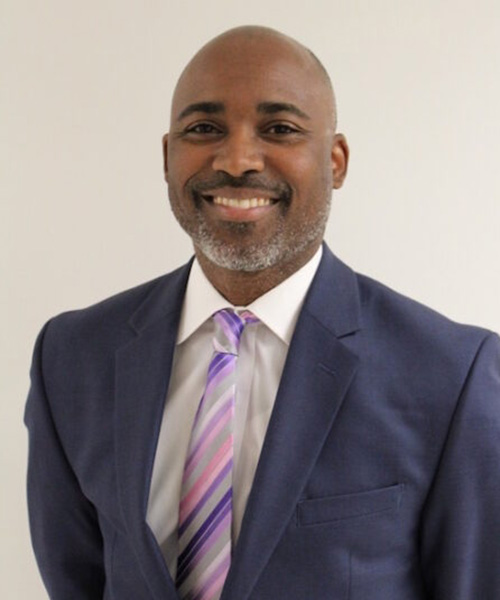 Engaging Students Beyond the Classroom
The business law classes in the College of Business at Purdue University Northwest (PNW) are interactive and engaging courtesy of the teaching style of Shontrai Irving, clinical associate professor of business law at PNW.