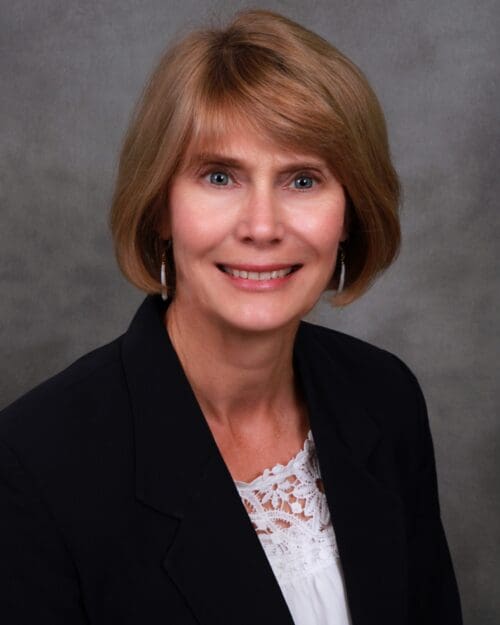 Spotlight Profile: Kay Rowberg
Bringing the Lab to Learners
September 16, 2020
While it's challenging to adapt any course for remote learning, the tactile nature of labwork ensures that extra planning is necessary when shifting these hands-on studies to the digital space.
PNW Associate Professor of Chemistry Kathryn (Kay) Rowberg got the process started early by testing various remote teaching techniques during the summer 2020 semester. Her goal was to design her courses so students can engage wherever they are.
"It's crucial for students to get high-quality online instruction for laboratory techniques," she said. "I am grateful to software developers who worked in overdrive to get excellent instructional materials online."
Rowberg settled on the service Labflow for online lab assignments in her general chemistry courses. "In the past, students would complete a lab, hand the report in the following week and get the graded lab back the third week," she said. "With Labflow, the students learn about the lab/techniques, complete the lab and get the graded lab back in one week. Obviously, with the short turnaround time, the material is still fresh in the student's mind, which makes it easier to rework the report and succeed!"
Rowberg has taught at PNW since 1996. Before that, she taught for two years in Ethiopia and one year in Minnesota, building on an innate interest in the field. "Everyone in my large family has a degree in math or science, so it's no surprise that I enjoyed all the science and math courses I took," she said.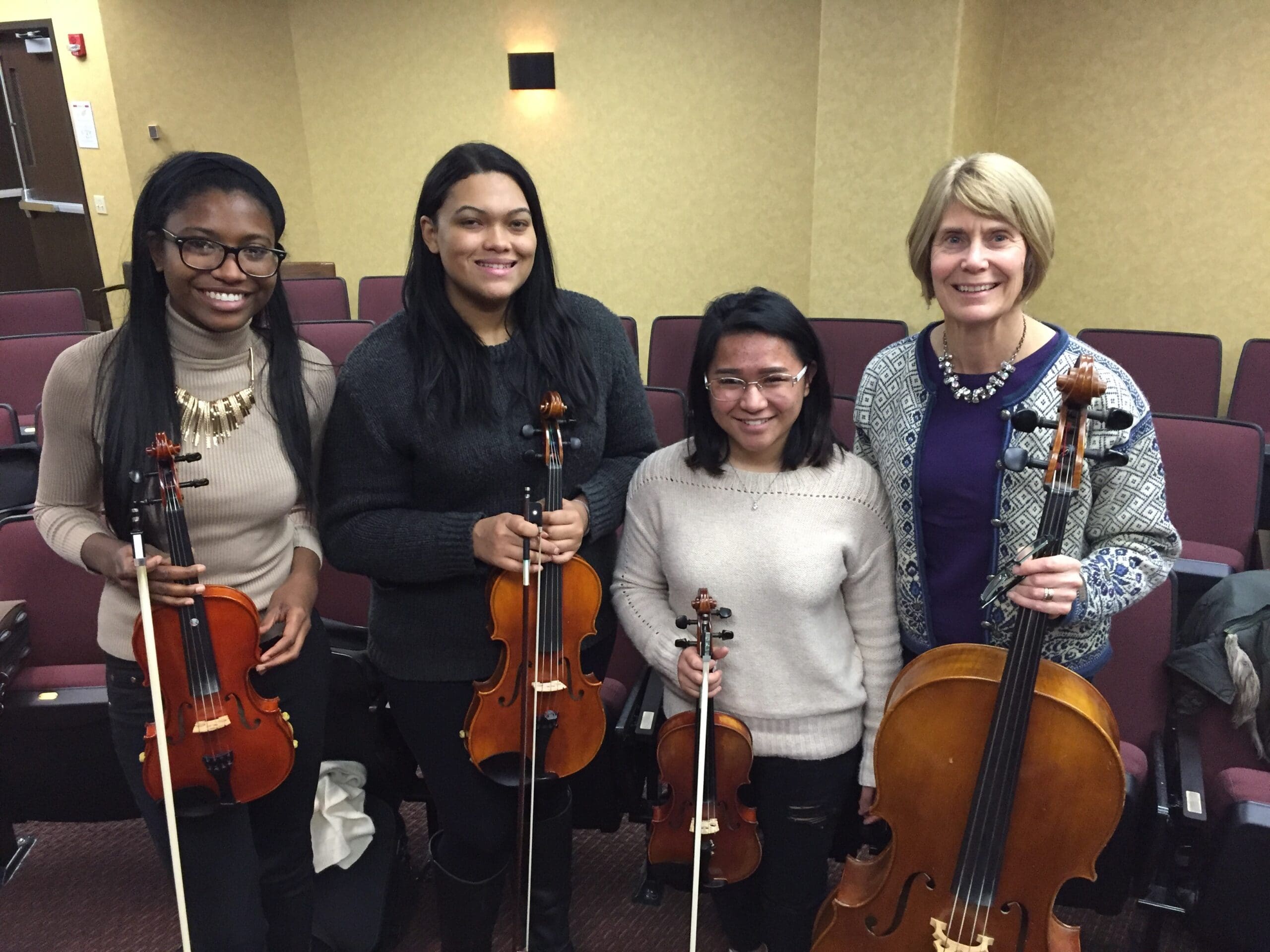 Her interests aren't limited to math and science. Rowberg has served as the faculty advisor and member of the Invisible Strings orchestra club at PNW. She also recently enjoyed a sabbatical at the Freer Gallery of Art, analyzing the pigments on a 13th century Japanese scroll, an experience she plans to incorporate into her courses.
"This is the new normal, and I don't mean COVID-19—I mean innovation," she stated. "I want to find or create material that draws students in like a good movie or book so that they want to put time into the course."
In terms of student success, Rowberg values open communication in her classes. Early in the semester, she reaches out to students who haven't completed course material, asking how she can help.
"I think students are surprised to have an instructor personally interested in them getting off to a good start. That's crucial online," she said.
Indeed, Rowberg's favorite aspect of her profession is interacting with students. "In what other career would I get to guide students along a path to achieve their goals and dreams?" she concluded. "Showing students how chemistry can explain so many fascinating phenomena they see but didn't understand keeps the semesters lively and fun for me."
Related Stories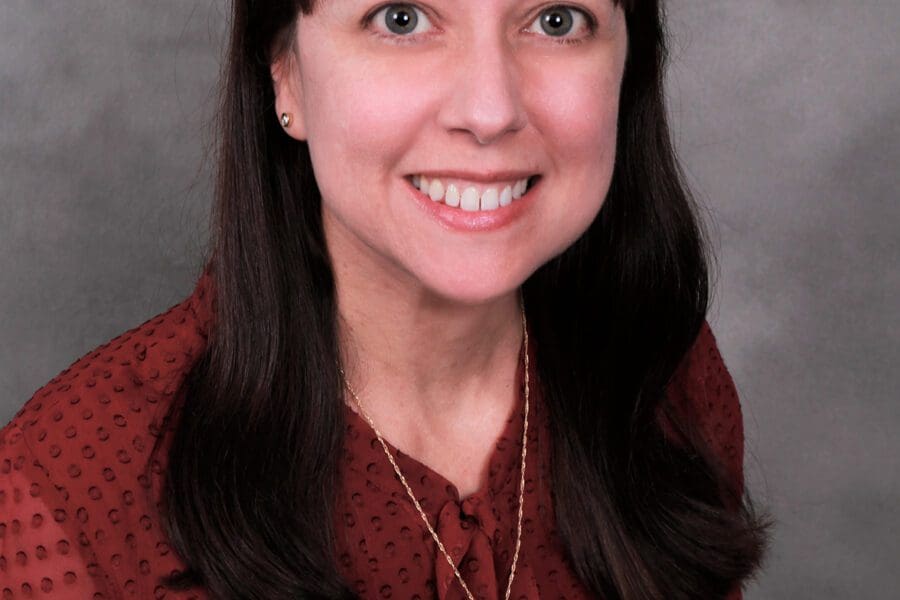 Spotlight Profile: Radmila Stanic
Whether learning is taking place online or face to face, PNW professor Radmila Stanic emphasizes the importance of connecting students.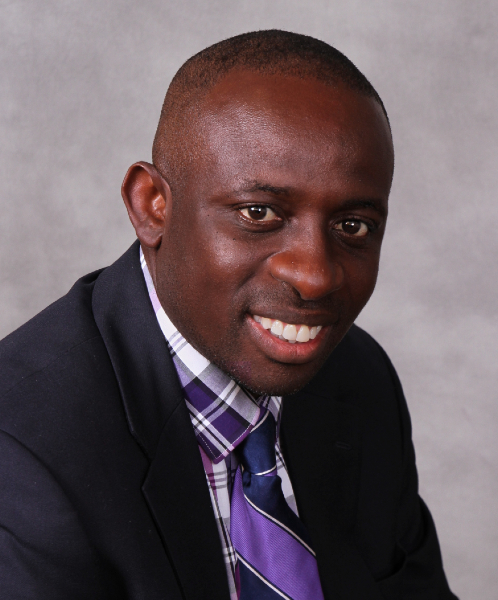 Spotlight Profile: Bankole K. Fasanya
PNW professor Bankole Fasanya promotes a flexible approach to learning, incorporating lab activities, real-life experience and convenient remote lectures.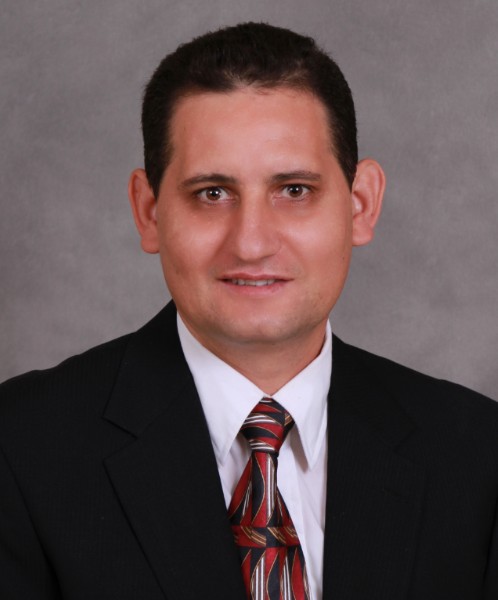 Spotlight Profile: Maged Mikhail
A self-proclaimed life-long learner, Maged Mikhail enjoys finding innovative ways to keep students interested in course content. That passion is especially important during the challenges of the COVID-19 pandemic.