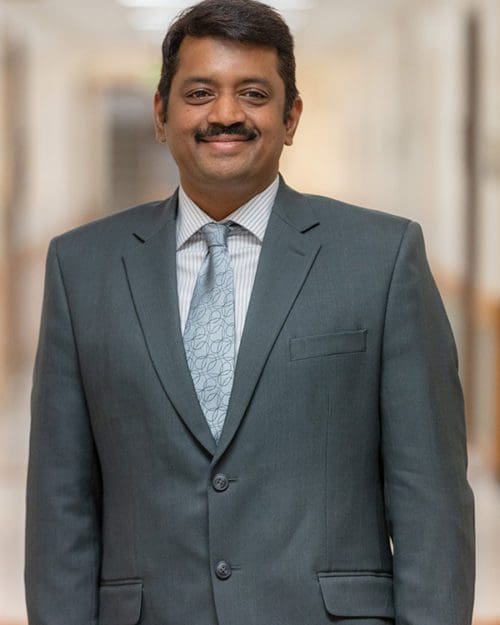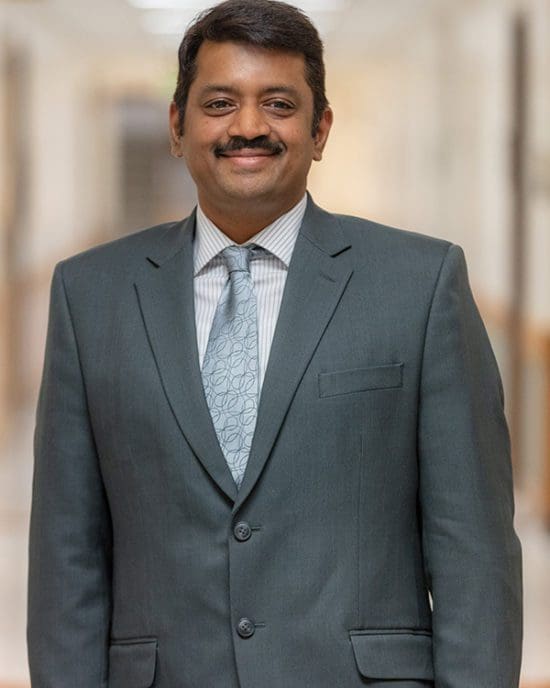 Spotlight Profile: Magesh Chandramouli
June 15, 2020
Dr. Magesh Chandramouli, an associate professor of computer graphics technology (CGT) at Purdue University Northwest, is one of those amazing educators who believes strongly in the faculty-student relationship for ultimate student success.
"It's a labor of love for me. You know, they say if you love what you do, you'll never work one day in your life… I really enjoy the visual nature of this field and the different challenges these abstract concepts present."
After growing up in Chennai, India, Chandramouli decided to pursue his dream of becoming an engineer with a focus in 3-D modeling and graphics.
"I was fortunate to study in one of the oldest engineering colleges in India so that is always one of my favorite memories as a young adult," he said.
After working as an engineer for a couple of years in Taiwan, Chandramouli decided to get his master's degree at the University of Calgary in Canada. While in Canada, he applied to a few Ph.D. programs in the field of CGT, but the one that stuck out the most for a multitude of reasons was the fellowship offer from Purdue University West Lafayette.
Chandramouli is happy to now call himself a resident of Schererville.
"I love Schererville. My kids love it here and it is nice to be away from the hustle and bustle of the urban cities. I enjoy the peace here and the excellent support offered to my children at their schools," he said.
Chandramouli also loves that the College of Technology at Purdue Northwest is highly community-driven, which allows him to get even more involved.
"The college is involved in a lot of activities in which different faculty members are applying their skills to real-world problems to improve the workforce, enrich the community, improve the economy, and enhance all the prosperity of the Northwest Indiana region," he said. "Our college has very good administration and leadership that guides and helps the faculty members in accomplishing that."
"The courses that I teach – 3-D modeling, animation, and virtual reality – have really strong practical applications. Students with these kinds of backgrounds and skills can find job opportunities in many different areas, such as the movie industry, scientific visualization, and industrial application."
Apart from teaching, Chandramouli also enjoys conducting research surrounding the application of computer graphics and virtual reality for STEM education. His dedication to such research throughout the years earned him a peer-voted award for outstanding faculty – the 2020 Warner Mini-Lectureship Award.
"This award was the recognition toward the scholarly accomplishments of the faculty," he said.
Some of these accomplishments include federal and regional grants for virtual reality and digital manufacturing programs, development workshops for high school teachers and community college instructors, and the many scholarly publications Chandramouli has written along the way.
Along with all the wonderful support from Purdue Northwest, Chandramouli believes that he got to where he is today because of God's grace, his family and friends, colleagues, and his students.
"I was truly fortunate to travel to different places, which gave me good insight into different work environments, people, culture… all of that played a big role in my understanding of education because everything is connected," he said. "I'm so grateful for the incredible friends I met along the way and the amazing places I was able to experience. If I had to condense everything I learned from traveling into one sentence, it would be: perfection is an illusion, but excellence is possible."
"It's all about teamwork and at Purdue Northwest, we have a really nurturing environment where everyone feels supported. We have excellent support at all levels – from the university, from the college, from the department. I can truly say that it would not have been possible without these levels of support."