Naiomi Velasco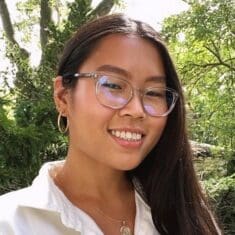 Introduction
Hello! My name is Naiomi Velasco and this is my senior year here at PNW. I am a Nursing major with minors in Biology and Spanish so I have tutored for many different science and language courses since I started tutoring in the spring semester of 2019. This year, however, I will only be tutoring NUR 415 Pathophysiology since it is my favorite subject and it is the course most nursing students seek help with every semester.
Pathophysiology is one of the most challenging courses in the program but also one of the most important since every main clinical course builds off of foundational knowledge learned in the class. Truly, I would not have been successful in the class if it weren't for the help of the patho SI leaders and tutors that helped me and inspired me to also become a patho tutor. With all the different diseases or conditions covered every week, it's helpful to come to tutoring to review the material and have the opportunity to talk it over with a tutor at a slower pace. Additionally, the tutors can answer any questions you have in depth, quiz you on various concepts, give useful tips on how to best study the material, and how to succeed in the class.
Make an appointment for tutoring online! I look forward to working with you this semester.