Tyler Stoeger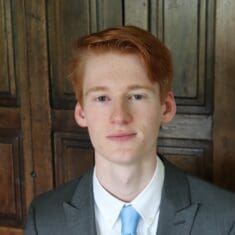 Introduction
Hey there, my name is Tyler Stoeger.  I'm a second-year finance student here at PNW, and this is my second semester with Student Academic Support.   I love economics, so much so that after my Bachelor's, I intend to get a PhD in it.  Outside academics, I like to run, follow politics, and browse memes.
I tutor for advanced mathematics, and, starting this semester, economics, which I'm very excited about.  For me, tutoring is a win-win.  You, the student, benefit by getting assistance and clarity on whatever topic you're struggling with.  I, the tutor, get to reinforce my understanding of the subject by coming up with different ways to explain said topic until you understand.
I am excited for the opportunity to work with you all, and I hope you have a great semester!