Psi Chi
Welcome to Psi Chi! We are the Purdue University Northwest chapter of the International Honor Society in Psychology. Our members are Psychology majors who have been invited to join our organization. As members, we have taken at least nine credit hours of psychology courses at Purdue University Northwest, have a minimum 3.2 overall GPA and have a minimum 3.5 psychology GPA. Membership is lifetime and more information can be found on the website below.
Hammond Campus
Greek Organization
Psi Chi is the International Honor Society for Psychology. It honors Psychology majors who have taken a substantial number of credit hours in psychology and who hold a high GPA.
Westville Campus
Psi Chi, an honor society on campus is open to students who are B. S. in Psychology, BABS-Psychology Option, BLS majors (with concentrations in psychology), or with declared minors in Psychology. Once you become a member you are a member for life.
Eligibility for undergraduates includes: being at least a second-semester sophomore, completing of nine semester hours of psychology courses at PNW, having an overall GPA that is in the top 35% of your class in general scholarship (minimum of 3.0 on a 4-point scale). Having a psychology GPA that is at least 3.0 on a 4-point scale and transfer students who wish to join must have completed at least 12 semester hours at PNW.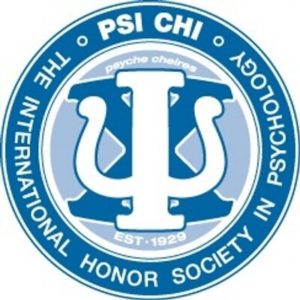 Contact Us
Official Website: www.psichi.org