Society for Creative Anachronisms
Westville Campus
The Society for Creative Anachronism (The SCA) is an international non-profit educational organization, dedicated to the preservation, research and recreation of the crafts, arts, and experiences of the Middle Ages and Renaissance.
Unlike a Renaissance Faire, the SCA is participatory – no-one is simply a spectator. All the attendees play a part in creating the atmosphere by reenacting whatever aspects of the Middle Ages and Renaissance interest them the most.
SCA events are held almost every weekend of the year.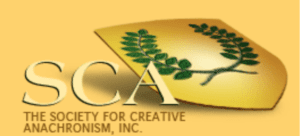 Participants travel from near and far to take part in the day's (or weekend's) activities, which can include fighting & archery tournaments, dancing, performances, Royal Court, arts exhibits, workshops, and a grand feast.