Daniel Gyekye
Graduate Senator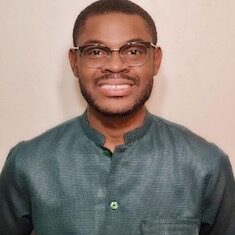 Introduction
Daniel Appiah Gyekye teaches Fundamentals of Speech Communication as a graduate teaching assistant in the Communication Department. He is pursuing a masters degree in Communication Studies.
His current study focus is on digital culture in the modern world. Daniel enjoys assisting students in both the classroom and outside of it with their educational and social growth. Daniel's life purpose is to motivate individuals to help others in any manner they can, not because they have to, but because they want to.
Daniel believes that we can all make a difference in so many people's lives. Even if we do not think we are making much of a difference, a little goes a long way.