Student Return to Campus Checklist
July 29, 2020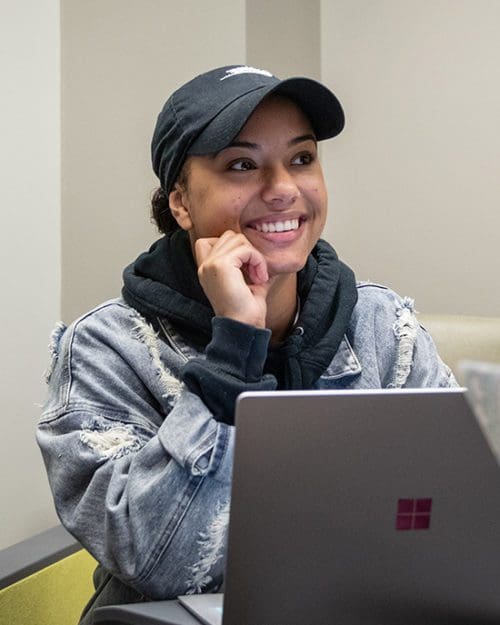 As PNW prepares for a Safe Return to Campus in Fall 2020, see the steps you can take for a smooth, safe start with our return to campus checklist for students.
Steps to Take
Have you checked your schedule and know the instructional method (course format) for each of your courses? If you have any questions please reach out to your advisor. You can learn more about the four types of course formats and preparing for fall semester in the recent message from Provost Holford.
Have you logged into Brightspace to read through your syllabus and any additional communication from your instructors?
Do you have your face coverings? PNW will provide two face coverings for every student that can be picked up during Welcome Week. If you miss the Pride Pick-up events and do not receive your PNW face coverings by the end of the first week of classes, please contact safereturn@pnw.edu.
Have you completed the COVID-19 Training located in Brightspace? Please log in and complete before the first day of classes on August 24.
Have you downloaded the PNW mobile app?
Have you completed the PNW Daily Self Screen located in the PNW Mobile App or directly at this link?
Items to Have
To assist with preventing the spread of disease, there are items we are recommending all students bring with them to campus. These will be helpful not only in your room/apartment, but also while in classes and on campus:
Face coverings (enough for a week) with proper bag to wash them in
Disinfectant wipes for the apartment and your backpack
Disinfectant spray/cleaner for common areas/bathroom
Hand soap
Hand sanitizer
Digital thermometer
Tissues
Adhesive bandages and antibiotic cream
Allergy and anti-diarrheal medication
Over-the-counter fever reducer medication (such as Tylenol or Paracetamol)
Contact information of your health care provider
Health insurance contact information
Gloves