Students, Get Ready for Spring Semester!
January 4, 2022
Spring classes start Jan. 10! Just a reminder to check Brightspace and your PNW email regularly this week to prepare for the new semester.
Purdue Northwest has returned to normal operations and in-person instruction, with all our health and safety protocols in place. Some courses may temporarily begin the semester in remote format, and any changes would be communicated by your instructor.
Student activities and athletics will continue, with strict adherence to our health and safety protocols. Campus buildings and support locations will remain open and accessible to best serve the needs of students on both campuses.
If you have not registered for Spring classes, it's not too late! Register or adjust your schedule by Jan. 14 at pnw.edu/registration.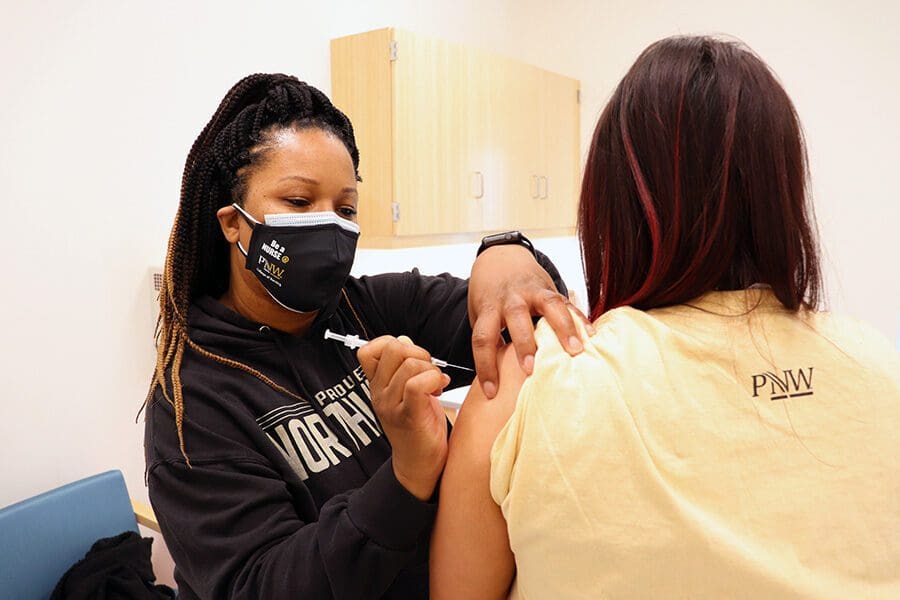 Spring 2022 COVID-19 Update
As PNW welcomes back students back to campus for the Fall 2021 semester, see the latest COVID-19 guidelines, from face coverings to free COVID-19 testing on campus.