Supporting You in Spring 2021
January 12, 2021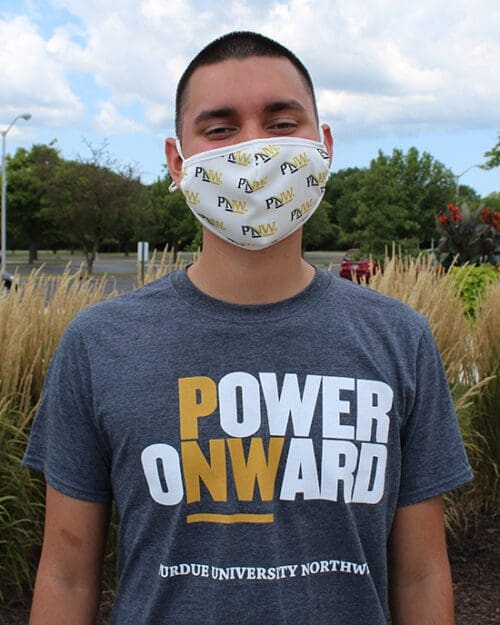 Dear PNW Students:
On behalf of the faculty and staff, I want to welcome you to the Spring 2021 semester at PNW! Although we begin this new year primarily online, we are very excited to see COVID vaccines beginning to roll out nationwide and the potential for eventual return to in-person classes and campus life.
This notice will remind you of key procedures for this semester and direct you to resources that are available to support you as you progress toward graduation this semester. Note that many offices are working remotely for the time being. Make sure to call ahead or check the website for information on in-person appointments.
COVID Cases
All reports of COVID exposures, symptoms, or positive tests should be made directly to me at fewer@pnw.edu or 219-989-2244, even if you are not enrolled in on-campus classes. Please include the date symptoms first appeared, date of any test and test result, and attach a copy of the test result, if any. The Office of the Dean of Students will work with your instructors to ensure that you are able to make up missed work and stay on track in your classes, and will not disclose your health information.
You aren't required to disclose any health information to instructors, though you may do so if you wish. Please do not come to campus if you feel symptoms or suspect you may have been exposed to COVID.
Student Support Hub
The "Hub" is a course page in Brightspace in which all students are automatically enrolled. It's available in the "help" drop-down menu from any Brightspace page, and in your menu of non-academic courses. It's an easy one-stop resource to connect to academic support like advisors or tutors, as well as Counseling, Disability Access, and appointments with Dean of Students advocates.
We are planning to add more content and functionality to the course this semester! Don't forget to download the Brightspace Pulse app on your mobile device to take advantage of Brightspace's functions (Android version here).
Office of the Dean of Students
ODOS staff are available to answer general questions and support you with any issues that affect your ability to succeed at PNW, including stress, financial difficulties, illness, disagreements with instructors, food insecurity, complaints, family problems, and many other issues.
If you're feeling overwhelmed and falling behind, know that you don't have to do it alone: we are here to advocate for you, connect you to resources, and keep you on track to succeed. Contact dos@pnw.edu or 219-989-4141 (Hammond) or 219-785-5230 (Westville).
Counseling & Disability Access:
Our Counseling Center is free to students and staffed by experienced counselors. If you're experiencing anxiety or depression in this stressful time, dealing with trauma, or just need a caring person to talk to, please call 219-989-2366 for an appointment.
Counseling staff are available for telehealth (video) appointments, so you can receive care from the comfort of your home. Anxiety, depression, and many other issues may also qualify students for accommodations in courses through the Disability Access Center.
The DAC offers free diagnostic testing and works with instructors to ensure that students with all types of mental or physical disabilities receive access to educational opportunities. For more information or to register, visit the website or contact dac@pnw.edu or 219-989-2455
Health Care
On the Hammond campus, our partner Regional Health Systems operates a clinic at 2250 173rd Street, which provides many medical services in-person and via telehealth. Private insurance is not required to receive care at the clinic, as they will assist patients in signing up for the Healthy Indiana ("Obamacare") program. Call 219-989-8680 for more information and see the website for current hours of operation.
On the Westville campus, the clinic operated by our partners at Northwest Medical Group is not open at this time. Students are asked to visit the website or call (219) 326-1775 to schedule appointments with Northwest clinics close to campus.
Finally, I'd like to invite you to complete our Student Needs Survey. We want to hear from you what worked and didn't work last semester, and what we can do to make sure you have the best possible experience this semester. The survey closes on January 22, so please submit your feedback as soon as possible.
Best wishes for a healthy and successful Spring semester!
Sincerely,
Colin Fewer
Associate Vice Chancellor for Student Affairs & Dean of Students