Tau Alpha Pi Inductees
May 12, 2020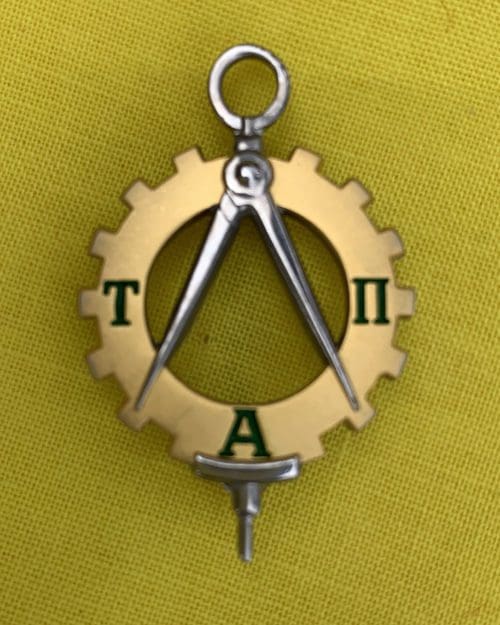 PNW's College of Technology hosts the Indiana Delta Chapter of Tau Alpha Pi, which is the national honor society for Engineering Technology.
This year, 16 College of Technology students will take their place in this elite society. We congratulate them on this achievement!
Construction Engineering and Management Technology
Alexandria Janas
Stephen Sipe
Caitlynn Hunt
Electrical Engineering Technology
Rosalinda DeLuna
Timothy Hughes
Mechanical Engineering Technology
Nathan Lewis
Patrick Shepard
David Bacon
Jason Beezhold
Nicholas Packwood
Elijah Repke
Arnold Sanchez
Philip Sterchele
Isun Williams
Mechatronics Engineer Technology
James Cansler
Abdel Mohammed
A Proud History
There have been 315 College of Technology students inducted at PNW from 2001 through 2019. Membership into Tau Alpha Pi is by invitation only. Invitations are extended to students based on several criteria, of which the main determining factor at PNW is a minimum GPA of 3.30 for at least two consecutive semesters.
About Tau Alpha Pi
Founded in 1953 and managed for more than 30 years by engineering technology educator Frederick J. Berger, Tau Alpha Pi is open to baccalaureate candidates from engineering technology programs that are accredited by ABET.
The purpose of Tau Alpha Pi is twofold:
to recognize high standards of scholarship among students in engineering technology programs, and
to promote and encourage scholastic achievement while encouraging a lifetime of commitment to learning and scholarship by offering outstanding engineering technology students membership in the society.