For Students
Our full-service, comfortable and secure labs offer an array of testing services. Whether you're looking for an exam proctor or need to take a placement test, make-up exam or credit by exam, we're here to help.
REGISTER FOR AN EXAM AT HAMMOND
Register For An Exam At Westville
Guides
Student Registration Instructions
See a step-by-step guide on how to register for a student exam.
Testing Center Experience
What's it like to visit the PNW Testing Center? See the whole experience, from start to finish!
Student Tests and Pricing
Test Details
English placement must be taken in a PNW Testing Services Center. Please report with picture identification and your Purdue University ID number. Students must arrive before 2 p.m. to test.
SCHEDULE YOUR MATH PLACEMENT TEST
The math placement test is a web-based, proctored math assessment for incoming freshmen and transfer students. Your math placement score is used to help place you into the correct math course. If you need or want to take a math course as part of your plan of study, you should complete the assessment before meeting with your advisor or registering for courses. Not all students are required to take the math placement, for example, those with an ACT/SAT math score; please see the requirements and exceptions listed in the table below.
Domestic students can schedule their math placement test at the PNW Testing Centers in Hammond or Westville by following the instructions below.
Schedule an appointment at the Testing Center at this link. You may choose either the Hammond or Westville campus (see locations and hours below).
Choose the day and time you would like to test.
On test day, you will need either a PUID or a driver's license in order to test.
You will need your Purdue Northwest login credentials to access the test through the MyPNW portal.
No calculator is needed.
Students unable to test at either PNW Testing Center due to distance, can be proctored at an approved testing site or a proctored site approved by the PNW Testing Center.
International students and those unable to test at the PNW Testing Centers should contact the Admissions Office at admissions@pnw.edu for specific proctoring information.
Course
Description
SAT Math
ACT Math
ALEKS Score
MA/11100

MA 11500
Intermediate Algebra
450
17
>=25%
MA 13700
Mathematics for Elementary Teachers I
520
20
>=50%
MA 14700
Algebra & Trigonometry for Technology I
520
20
>=50%
MA 14800
Algebra & Trigonometry for Technology II
560
23
>=60%
MA 15300
College Algebra
520
20
>=50%
MA 15400
Algebra & Trigonometry  II
560
23
>=60%
MA 15900
Pre-Calculus
560
23
>=60%
MA 16300
Integrated Calculus & Analytic Geometry I
660
28
>=85%
MA 16019
Calculus for Technology I
610
26
>=75%
MA 16031
Introductory Analysis I
610
26
>=75%
MA 15910
Calculus for Business & Economics I
560
23
>=60%
Foreign language placement is required for all students who need or want to take a foreign language course.
For a $10 fee, placement for Spanish, German and French can be completed online using the WebCAPE link under the "Newly Admitted" or "Registration" tabs in the MyPNW portal.
Placement for Japanese can be completed in the Testing Services Centers.
Your test score will determine your placement. Upon completion, the student must contact Janet Navarro in the Department of English and World Languages for the credits to be applied: CLO 273, navarro@pnw.edu or (219) 989-3224.
Students are then required to take and successfully pass a higher-level course in the same language.
Foreign language placement cannot be taken once a student has registered for and attended two weeks of a foreign language course.
Spanish Placement
| Course Number | Test Score Cutoff |
| --- | --- |
| SP 10100 | 0-149 |
| SP 10200 | 150-299 |
| SP 20100 | 300-424 |
| SP 20200 | 425+ |
German Placement
| Course Number | Test Score Cutoff |
| --- | --- |
| GER 10100 | 0-149 |
| GER 10200 | 150-299 |
| GER 20100 | 300-424 |
| GER 20200 | 425+ |
French Placement
| Course Number | Test Score Cutoff |
| --- | --- |
| FR 10100 | 0-149 |
| FR 10200 | 150-299 |
| FR 20100 | 300-424 |
| FR 20200 | 425+ |
We are happy to proctor makeup exams for PNW students. If you'll need to miss an exam due to extenuating circumstances, please discuss the option of a makeup exam in advance with your instructor, and we will proctor the exam with their approval. We can proctor both computer-based and paper-pencil exams and there is no cost to you.
It's important you speak directly with your course instructor ahead of time for approval of makeup testing. Once we have their approval, we'll work with your instructor to get all exam materials and instructions.
Process
Appointments are required. Fill out the Proctor Request Form and then call or email our Hammond or Westville locations to schedule your exam.
Students must notify their institution that they want to take a proctored exam at PNW. Some institutions require a form to be completed by the proctor; others require web registration.
We will contact your college/university, professor or placement testing office to complete their specific proctor-assignment process.
Photo ID is required at the time of the exam
Fees
There is a $25.00 charge per exam for non-Purdue students, due via cash or check form. (Purdue students include students enrolled at PNW, PFW, IUPUI, Purdue Global and Purdue West Lafayette).
All fees for proctored testing can be paid on your test date. Visit us to receive a test payment form. A receipt will be attached to your form upon payment.
We offers the ACT Residual to individuals applying to PNW. Test scores are used by Purdue Northwest ONLY and are not retained for future reporting to other institutions.
Testing Details
Registration is required in advance.
The cost is $60, paid via cash or check form.
The approximate testing time is approximately four hours.
What to bring to the testing site:
Payment Receipt from Student Accounts, Lawshe Hall, Room 130.
Photo Identification – A driver's license or school ID will suffice. The ID provided must have a picture. If you do not have a driver's license or school ID, you can obtain a photo ID card from the Indiana License Bureau. Individuals without ID cannot test.
Calculators are permitted for the ACT Residual but not required. The following are prohibited: laptops, minicomputers, electronic writing pads or pen-input devices, pocket organizers, devices with QWERTY keyboards, paper-tape printers, talking or electric plug calculators. The Testing Services Center cannot provide a calculator.
For a sample study guide, visit www.act.org.
Special Accommodations
If you need special accommodations, please contact the PNW Accessibility Center at least ten days prior to testing. The Testing Services Center must receive an approved accommodation letter from the PNW Accessibility Center prior to testing.
CLEP exams evaluate non-traditional college-level education, such as independent study, correspondence work, experiential learning or credit earned at a non-regionally accredited institution. If successfully passed, this 90-minute, computerized exam allows students to receive college credit in a particular course.
CLEP credit may be established by taking the subject matter examinations shown and having an official score report sent with the qualifying exam and score to the Office of Admissions. See a complete listing of CLEP Scores/Equivalencies.
Fees
The fee for all CLEP exams is $89, paid to College Board upon registration. Remember to bring your CLEP Registration Ticket on the day of the exam
There is also a separate $25 non-refundable service fee in cash or check form
Registration
Step One
Step Two
schedule your EXAM (WESTVILLE)
Guides
Any questions regarding My Account or the CLEP Exam Registration Ticket can be referred to CLEP Services at (800) 257-9558, (609) 771-7865, or clep@info.collegeboard.org.
The exams include a multiple choice concepts exam, along with four capstone projects in Microsoft Word, Excel, Access and PowerPoint 2016. All five sections of the test must be completed within 210 minutes (three and one-half hours) with a passing score of 70%+.
The test-out exams are available only during specified windows, generally the two weeks prior to each semester start. Cost of the exam is $20.00.
For more information, contact your advisor or email the Testing Services Center at testingcenter@pnw.edu.
Use this link to register for an exam. The link can also be found in the MyPNW portal and in BrightSpace.
Please choose your course by using the drop-down menus below.
Academic or Non-Academic Exam (Choose Academic for PNW course exams)
Choose your term
Select a category
Select subject
Select course
Section
Choose an exam
Choose Exam Location – select Hammond or Westville
Choose a date
Choose a time
Who is taking this exam
Phone number
Click "add to cart." You will receive a confirmation email once all information is submitted. Text reminders will also be sent if a cell number was included.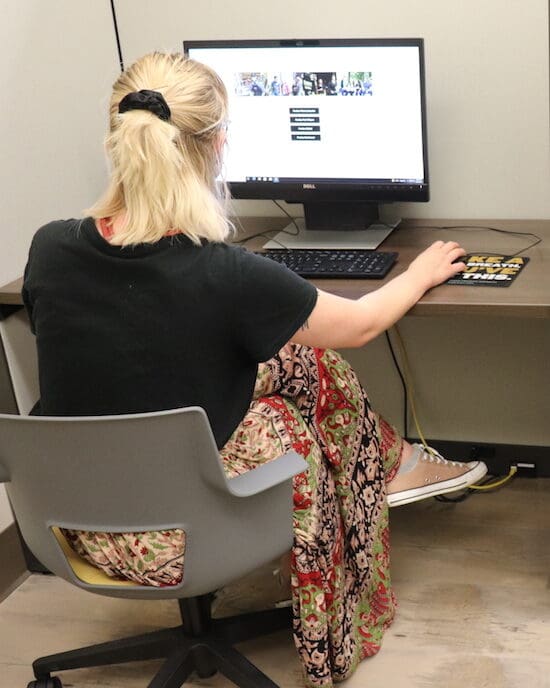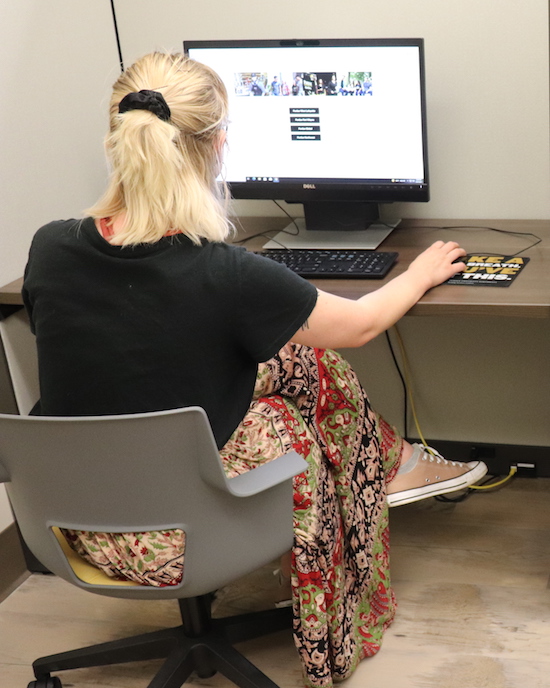 Purdue University Northwest has testing centers on both campuses to serve the testing needs of our students, faculty and community.
Our testing centers serve as secure locations for exam administration. We ask that you adhere to general policies when testing.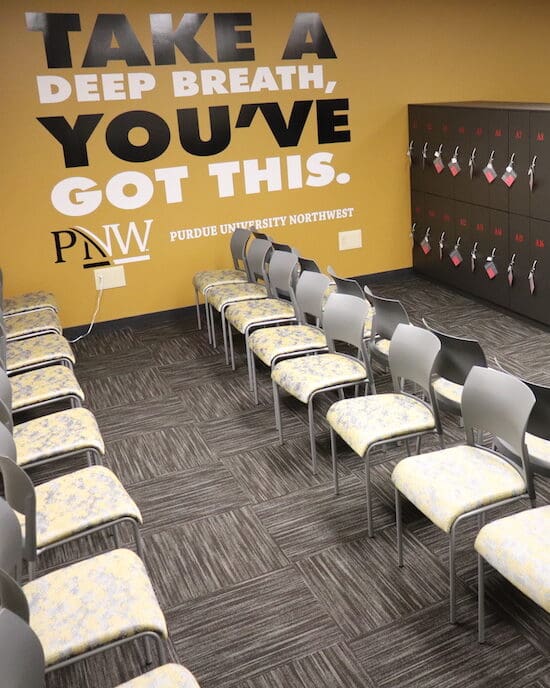 Purdue University Northwest accepts credit by exam for Advanced Placement, CLEP, DANTES, ECE and International Baccalaureate exams.