Updated COVID-19 Guidance for PNW: New Protocols
June 2, 2021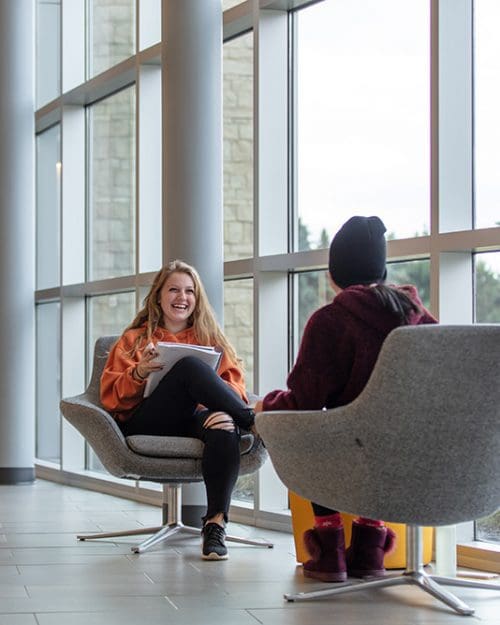 As the population of vaccinated residents grows and COVID-19 cases steadily decline, Purdue University Northwest will be transitioning some of its COVID-19 policies and procedures. Using the latest federal, state and local guidance, the university is adopting the following protocols, effective immediately. The university will continue to closely monitor the situation and adjust plans accordingly as new public health guidelines emerge.
Vaccinations
Individuals ages 12 and older are now eligible to be vaccinated across the state of Indiana.  The COVID-19 vaccine is NOT mandatory, but health officials strongly encourage those who are eligible to receive the vaccine.
For the purposes of these and future communications, the term "fully vaccinated" is defined as someone who is now past the two (2) weeks following their second injection (Pfizer or Moderna) or single injection (Johnson & Johnson).
Exposure to COVID-19
Following a potential exposure to someone who is positive, employees and students who are fully vaccinated and who do not have COVID-19-like symptoms do not need to quarantine, stay home from work or be tested, as their risk of infection is low.
All unvaccinated individuals should continue to monitor for symptoms of COVID-19 and if symptoms develop, they should isolate themselves from others, contact their medical provider, and report any positive test to the PNW COVID-19 Test Results Committee. 
Face Coverings/Masks
Update: Aug. 2, 2021
Effective Tuesday, Aug. 3, face masks will again be required in all indoor spaces for everyone on the Purdue University Northwest campuses, including students, employees and visitors, regardless of vaccination status. The full PNW face covering protocol is available online.
This updated guidance follows CDC recommendations for all individuals, regardless of vaccination status, to wear a mask in public indoor settings in areas of substantial or high transmission. Within the past week, Lake and La Porte counties both have been identified by the CDC as areas of substantial transmission. Support for this CDC recommendation is an important step to prevent illness and save lives.
The university has reviewed the recent CDC, state and local guidance regarding wearing face coverings and determined that vaccinated individuals no longer need to wear face coverings indoors when on campus.  All unvaccinated individuals are still required to wear face coverings while indoors and maintain social distancing, as well as monitor for COVID-19 symptoms.
Some programs may still require face coverings under certain circumstances.
Face coverings will not be required outdoors for anyone who is fully vaccinated, or who is not fully vaccinated but can maintain physical distancing.
Although the easing of face coverings requirements is an indication that the end of the pandemic is near, we expect our university community to continue to show compassion and grace to fellow community members. Wearing face coverings in public has become the norm for more than a year and many people, even those who are fully vaccinated, might have understandable anxiety as we transition into a new phase in the pandemic.
Travel
Personal and university-sponsored travel guidelines have been updated to reflect the latest public health guidance. Information for Summer and Fall may be found at these links.
Campus COVID-19 Testing
Employees and students who are not vaccinated and are on campus this fall are encouraged to take part in the free university COVID-19 Testing program.  This testing is on a voluntary basis to any student or employee who would like to be regularly tested.  The testing program will be available starting the first week of school.
The best way to end the pandemic and return to normal operations is for all to get vaccinated if they can do so. Vaccines are currently widely available for people age 12 and older.
The university is constantly monitoring the situation and will continue to update the guidelines as more information is made available from public health officials.