Updated Mask Protocol for PNW
August 2, 2021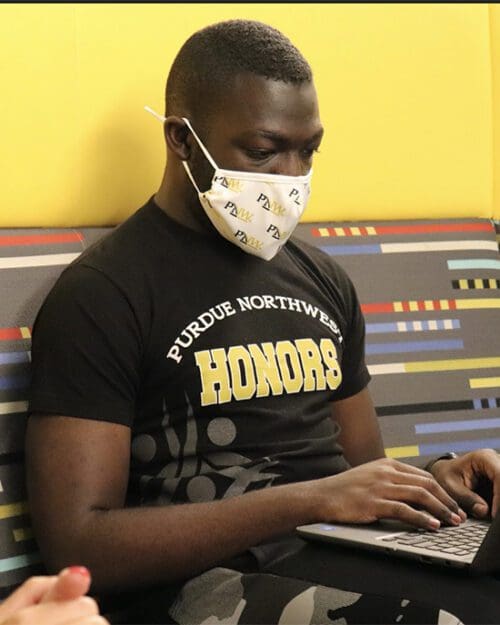 Updated Mask Protocols
Effective Tuesday, Aug. 3, face masks will again be required in all indoor spaces for everyone on the Purdue University Northwest campuses, including students, employees and visitors, regardless of vaccination status. The full PNW face covering protocol is available online.
This updated guidance follows CDC recommendations for all individuals, regardless of vaccination status, to wear a mask in public indoor settings in areas of substantial or high transmission. Within the past week, Lake and La Porte counties both have been identified by the CDC as areas of substantial transmission. Support for this CDC recommendation is an important step to prevent illness and save lives.
Ordering PPE and Plexiglass
Please use the procurement link to order PPE for the upcoming Fall semester.
If you need to request plexiglass to be installed or taken down, please use the following PNW Fix It link.
Concerns Survey
A feedback survey is available on the PNW website and can be used to ask any and all COVID-related questions.  For example, you can use the survey for:
Asking a COVID-19 related question
Expressing a concern about a COVID-19 protocol not being followed on campus
Providing feedback about a COVID-19 response
Alerting the task force about the need for additional signage concerning protocols
Communicating you have been exposed or possibly exposed to COVID-19
For guidance on how to report a Positive COVID-19 Test Result please click here
More information regarding the safe return for Fall Semester will be sent out soon.