What to Expect from Courses This Fall
June 15, 2020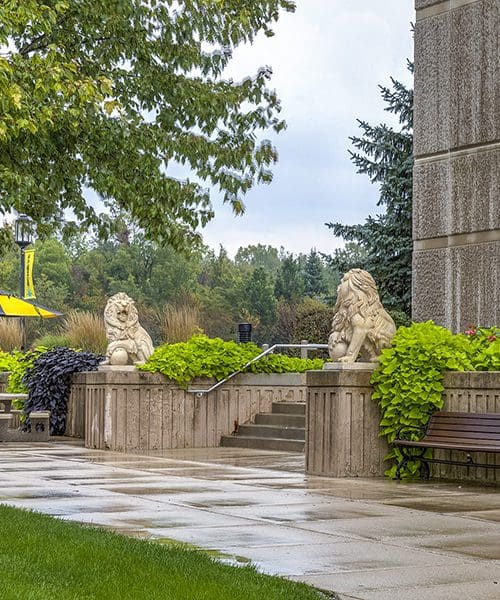 To: PNW Students, Faculty and Staff
The Safe Return to Campus Task Force has been working on a broad range of issues to protect the safety and health of everyone as we plan for the fall semester. A primary focus is the academic experience for students.
The academic calendar for Purdue University Northwest will remain unchanged for 2020-21. Classes begin Aug. 24 and end Dec. 12. Finals week is Dec. 14-19. There will be no classes on Labor Day (Sept. 7), Fall Break (Oct. 12-13), or Thanksgiving Break (Nov. 25-28).
The faculty has been working through the spring and early summer to redesign courses in a way that optimizes student learning, and in some cases that means courses will be available in a different way. The faculty and the Task Force have recommended that courses be offered in a combination of four different manners for fall 2020 to de-densify campus and allow for the physical distancing required to help prevent the spread of COVID-19.
The four methods of delivering courses are listed below and are described in more detail on the Safe Return to Campus website.
100% ONLINE: Fully remote
VIRTUAL CLASSROOM: Remote with live lecture
HYBRID: Combination of face-to-face and online
FACE-TO-FACE: In-person experiences
Professor Libbie Pelter, chair of the Faculty Senate and a member of the Task Force, encourages students to take advantage of the varied learning experiences available through PNW.
"This fall you will have a different experience on campus, but it will be an extraordinary learning opportunity. You will learn new skills and connect with your professors and classmates in a totally new way," Pelter said. "These are essential skills for working and living in a diverse global economy. Keep making progress toward your degree and building your future. You are part of the PNW community."
The faculty has identified some courses that can be delivered in an online environment. It is important to understand that a course that is designed for fully remote delivery is very different from a face-to-face course that has to be moved online. Courses that can be effectively taught using remote delivery can continue without disruption should access to campus be limited.
The faculty also has identified some courses or aspects of courses that must be delivered on campus or face-to-face. These courses will be delivered as safely as possible using precautions including physical distancing, personal protective equipment (PPE) such as face coverings, and sanitation.
The Office of the Registrar is working with the colleges to identify the delivery mode for each course and to enter this information into the course catalog. Our expectation is that students will have approximately one month before the start of fall semester to see how their fall 2020 classes will be delivered.
The health, safety, student experience and academic progress of our students are at the forefront of all the discussions among the faculty and the Task Force as we continue to plan for what the fall semester will look like at Purdue Northwest.
While we do not yet have all the answers, we will continue to share updates over the next several weeks. With feedback from students, we are focusing all of our time and energy on finalizing recommendations for the fall 2020 PNW experience.
Questions can be directed to safereturn@pnw.edu.
Lawrence Hamer and Julie Wiejak
Co-Chairs, Safe Return to Campus Task Force