Tributes & Memorials
Tribute and Memorial Gifts are a unique way to celebrate a special occasion or remember a loved one while supporting the Gabis Arboretum. These enduring gifts support the arboretum's mission and are the perfect opportunity to create a lasting reminder of life's important occasions.
Commemorative Benches

Tribute benches provide an opportunity to commemorate your loved ones and beautify the arboretum. Bench styles are pre-selected by arboretum staff depending on the location. A bronze plaque inscribed with your personalized message will be installed on the bench. Benches can be dedicated with a gift beginning at $3,000 and go up in price depending on the location. Site selection is conducted in consultation with the donor and the arboretum. If you wish, a small ceremony can be held with a formal dedication of the bench.
---
Tribute Locomotive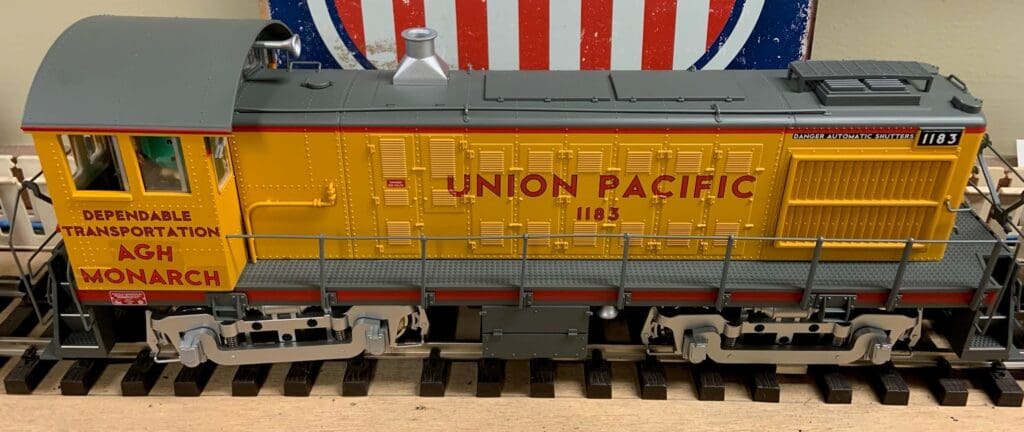 Honor a loved one with a special train engine running in the Gabis Arboretum Railway Garden. Choose from a variety of engines and a custom label will be displayed on the engine. Tribute locomotives can be dedicated with a gift beginning at $3,000 and go up in price depending on the type of train.
---
Customized Tributes

The arboretum is home to 300 acres of natural areas for donors, members, visitors, and guests to enjoy. Beautifully crafted bridges are sited in picturesque settings along well-planned, meticulously groomed walking trails. The dedication of a walking trail, tribute bridge, a large boulder, or pavilion oasis is a significant gift for that special friend or loved one.
---
Make a memorial gift in a loved one's honor!
The arboretum's tribute gift program is a wonderful way to honor family and friends throughout the year. A personal acknowledgment is sent to the family or individual being honored, without reference to the size of the gift. Perfect for birthdays, anniversaries, weddings and engagements, graduations, Mother's Day and Father's Day—or as an expression of sympathy. If listing the arboretum as the recipient in lieu of flowers, please contact us and we can track gifts received.
The Arboretum is a living collection so we are unable to accommodate requests to memorialize friends or family members with plants or trees.
To discuss tribute and memorial opportunities, please contact:
Stephanie Blackstock
Executive Director, Gabis Arboretum

---